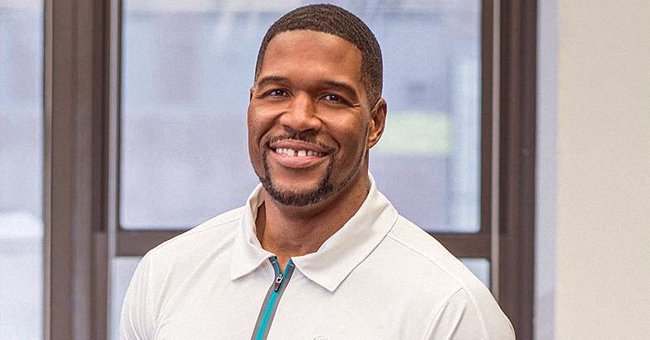 Instagram/michaelstrahan
Michael Strahan's Daughter Tanita Dons Printed Black T-Shirt in New Snaps While Social Distancing

The daughter of the famous football NFL player is the oldest of his four children. She is also a visual artist and model, which is why she usually shares photographs of herself and her creations on her social media.
This time of social distancing has led most people to find different ways to keep in touch with others. Tanita Strahan, 28, who is the daughter of the famous football player Michael Strahan, has also shared how she is coping with self-isolation.
The young woman published a couple of photos showing off her long hair with dreadlocks while staring at the camera.
She is wearing a black shirt with a colorful and striking print. Her serious expression seems appropriate for the news that is commonly heard about the increase in infections in the world.
BIG SISTER
Tanita is the oldest daughter from Michael Strahan's first marriage to Wanda Hutchins. She was born in Germany in 1991 and has a brother, Michael Strahan Jr., three years her junior, also from Michael's marriage to Wanda.
After their parents' divorce, both Tanita and her brother Michael remained living in Germany with their mother.
However, they kept in touch with their father and visited each other frequently. When they reached puberty, they returned to the USA to study high school.
FOUR SIBLINGS
In addition to Michael Jr., Tanita has two younger sisters as a result of her father's second marriage to Jean Muggli.
Sophia and Isabella are 15 years old now and regret having grown apart from their older brother and sister. Their father Michael alleges that his four children are very close.
The former NFL player has commented that his divorce with Muggli has been one of the most difficult moments for him, but he is a family man, and he likes spending time with his children since being part of their lives is something important to him.
Sadly, the news about the sportscaster's family is not good. As recently learned, a legal process has begun to obtain custody of his younger daughters, Sophia and Isabella so that they can live with him in New York.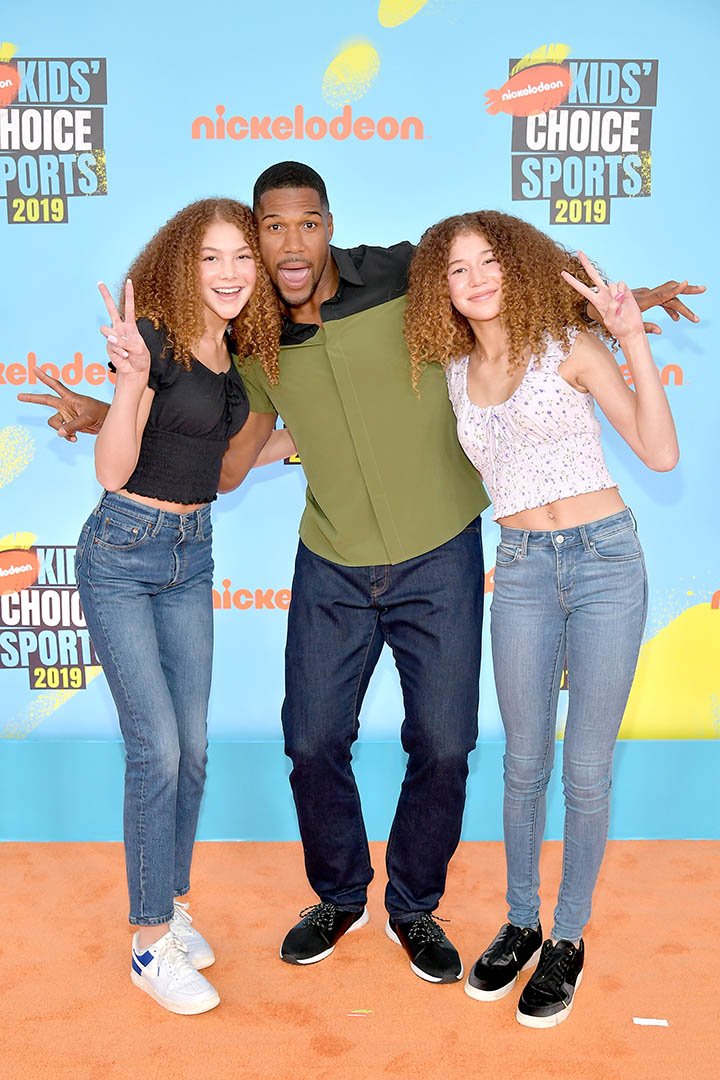 Sophia Strahan, Michael Strahan, and Isabella Strahan attending Nickelodeon Kids' Choice Sports 2019 in Santa Monica, California. I Image: Getty Images.
The process is expected to resume after this national health crisis is overcome. Michael currently has visitation rights of the twins, who were just 20 months old when their parents divorced in 2006.
Despite the terrible allegations against the sportsman, and if social media are any indication of how things are going, we can tell that Michael has a mutually loving relationship with his teenage daughters.
Please fill in your e-mail so we can share with you our top stories!