Kathy Travis Is Suze Orman's Wife and Soul Mate — a Glimpse into Their Marriage
Former brand manager Kathy Travis and her spouse financial expert Suze Orman are the perfect couple, and they have been together for nearly two decades. Here is a look at their fascinating love story. 
When talking about love, it is fast becoming a widespread belief that it cannot be put into a box, labeled or inhibited by stereotypical restrictions.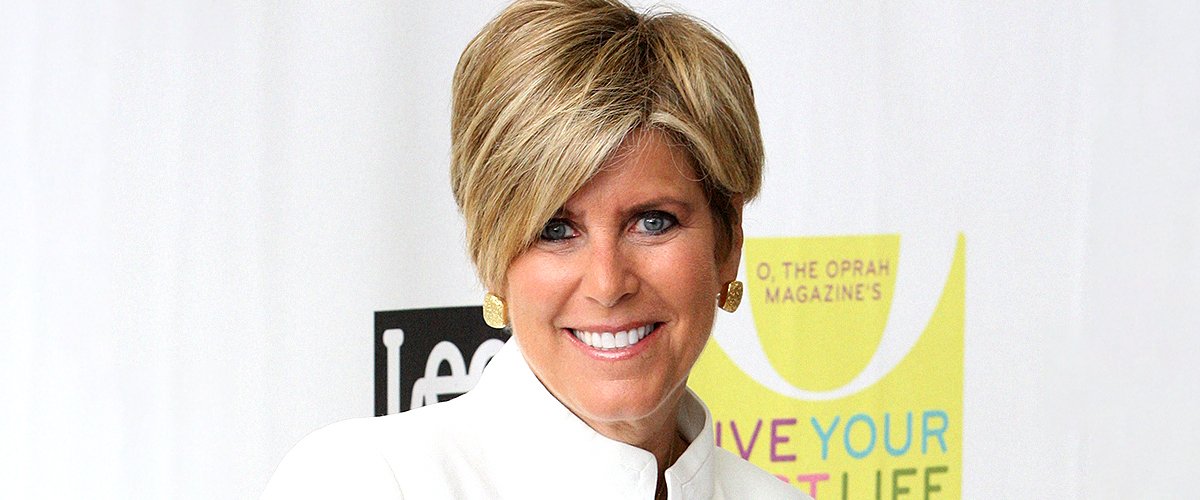 Kathy Travis and her wife, finance guru Suze Orman, are living proof that love comes in different shades and forms.
The couple began their journey together when there was no full acceptance of same-sex marriages, but today they are proud flag bearers of the LGBT community. Here is more on the adorable couple. 
HOW THEY MET
Kathy Travis was raised in Hong Kong, a tough climate for people with same-sex orientation. During a 2012 interview with Rosie O'Donnell, Suze Orman revealed that Travis' upbringing in Asia made her develop a formal approach to addressing her gay status because she had hidden it for many years. 
Travis later built a successful career in brand management and served as the president of Asia's biggest brand-building agency for 20 years before deciding to call it quits. 
Shortly after leaving her post, she met renowned financial advisor Suze Orman in the early 2000s. While speaking about her relationship with Travis on Oprah's "Where Are They Now?" Orman gushed:
"I found KT at the age of 50... KT is truly the light of my life. She keeps me going in ways that I never thought."
Orman also expressed how much she loved Travis, who she fondly calls "KT." The best-selling finance author claimed she could do away with all her money, but she could never afford to lose her wife.
KATHY TRAVIS' MARRIAGE WITH SUZE ORMAN 
Even though the couple met sometime in the early 2000s, they did not get married until 2010, nearly three years after Orman officially came out as gay.
The couple had a destination wedding in South Africa, attended by very close family and friends. While Travis prefers to stay out of the spotlight, Orman is very vocal about her marriage and regularly dotes on her wife.
The couple has been married for nearly a decade and has enjoyed a blissful union. Still, Orman has continuously aired her views on the plight of same-sex couples. 
In a 2012 interview, Orman spoke about the injustice gay couples go through when something happens to a partner. She said:
"If it's not a heterosexual relationship, what happens is, I can only leave, let's say it's $1 million estate tax-free to somebody."
Nearly a year later, during an interview with British TV host Piers Morgan, the famous podcast host expatiated on the benefits and disadvantages of gay marriage. 
Luckily for Orman, some of her fears were lifted when the US Supreme Court removed all state bans on same-sex marriage, thereby legalizing gay marriage in all states.
In recent years Suze Orman's marriage has been used as a case study in some of her sessions. Orman recently revealed that even though she makes more money than her wife, all financial decisions in her marriage are split equally.
SUZE ORMAN'S CAREER 
Suze Orman was born on June 5, 1951, in Chicago to parents Ann and Morry Orman. Orman had a humble background, and as a child, she struggled with a speech impediment and reading problems, which made her road to success even less straightforward. 
After her college education at the University of Illinois, Orman moved to Berkeley, California, where she worked as a waitress for seven years at the Buttercup Cafe, earning $400 a month. 
In 1980, the 69-year-old author got a loan totaling $52,000 from friends she had met while waiting tables at the restaurant to start her own business. 
She later lost the money after a stockbroker at Merrill Lynch, put all her investment into a high-risk but high-investment trading option that was only suitable for high net worth individuals.
Her disappointment led her to develop a keen interest in the world of finance, and before long, she was working in the same firm that lost her all her money. Orman worked at Merrill Lynch until 1983 and later left to pursue other ambitions.
In the last 25 years, Suze Orman has published ten books, which have all been best-sellers. Some of these books include "You've Earned It Don't Lose It," "The 9 Steps to Financial Freedom," "The Courage to be Rich," "The Road to Wealth," "The Laws of Money," and many more.
Suze Orman debuted her hugely successful eponymous show on CNBC in 2002. On the show, Orman dished financial advice to individuals, and it ran for 13 years with the last episode airing on March 28, 2015.
Nearly a year later, Suze Orman decided to retire, sold off most of her properties, and relocated to an island in the Bahamas with her wife, Kathy Travis.
Orman's retirement was short-lived as she decided to support the #MeToo and Time's Up movements by empowering women to be more financially independent. 
Today, Suze Orman's wife continues to manage the TV personality as she currently serves as the podcast host of the "Suze Orman Women & Money" podcast.