'Family Feud' Host Richard Dawson's Son Mark Dawson Shares Memories of His Late Dad
Richard Dawson was a longtime show host for "Family Feud" but he was more than just a television personality to his son. Mark recently honored his late father in an interview with "Closer Weekly."
Richard passed away on June 2, 2012, due to complications related to esophageal cancer. The star was living in Los Angeles, California when he died at the age of 79.
One of his trademarks was to kiss the female contestants on "Family Feud." His son, Mark, explained how the habit started saying:
"It started out as a one-time thing."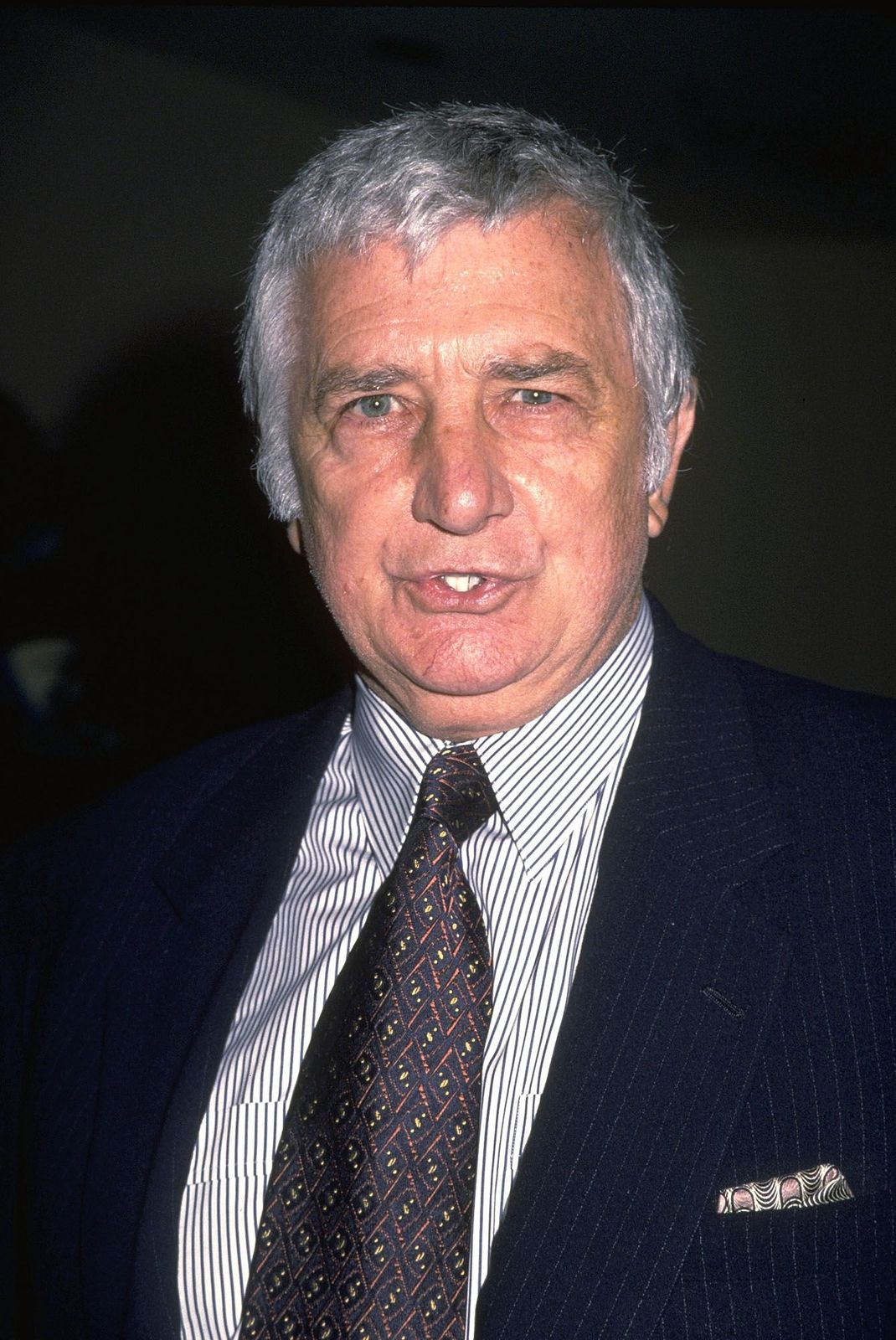 WHY HE KISSED FEMALE CONTESTANTS
The late star's son elaborated: "A girl came on who was very nervous. Dad told her, 'I am going to give you a little kiss for luck, like my mom used to do for me.'" However, when the next family of contestants came out, they too, wanted a kiss.
Life is short so live it happily and have as much fun as possible.
This habit earned him the nickname "The Kissing Bandit." Richard wasn't only loved by his fans but by his three children, sons Mark and Gary, and daughter Shannon.
"MY BEST FRIEND"
Mark confessed that the television host had all the required qualities to be the perfect father. He praised Richard for doing all his fatherly duties but also described him as "my best friend and my life coach."
The late host was a humble man with a humble background. Mark revealed that before his father became famous he worked as a waiter, a bus conductor, and a fishmonger.
HAVING REGULAR FRIENDS
He was well-known but didn't have that many celebrity friends. Instead, he built friendships with regular and ordinary men who had normal jobs.
According to Mark, his father avoided making friends with other stars because he believed "celebrities don't care about anyone but themselves." Before finding fame, Richard started off as a standup comedian in England.
HIS DIVORCE FROM DORS
From 1965 to 1971, he starred on "Hogan's Heroes." His role in the comedy sadly coincided with his divorce from actress Diana Dors.
At the time, Richard was starting to make a name for himself but instead of letting Dors take their two sons, he chose to fight for them. Richard insisted that the children would stay with him.
Early #fbf what fun doing #familyfeud Richard Dawson was cooler and hip . @GeneralHospital costars cut out !!! pic.twitter.com/tx31cAfB8o

— Kin Shriner (@kinshriner) July 2, 2020
HOSTING "FAMILY FEUD"
In the 1970s, the television personality joined "Match Game" as a panelist. The show opened up the opportunity for him to host "Family Feud" in 1976.
A SHOCKING Family Feud answer with host, Richard Dawson! #BUZZRhttps://t.co/S3Uml57RL3

— BUZZR (@BUZZRtv) July 6, 2020
RICHARD WAS A DIFFERENT HOST
The author of "Television Game Show Hosts: Biographies of 32 Stars," David Baber recalled how Richard was not like the other hosts. Baber said: "He was definitely very different from the typical game show host."
I came of age in the Ray Combs era, and later developed a great respect for Richard Dawson. That said, Steve Harvey is the greatest Family Feud host of all time.

— Benjamin Hill (@bensbiz) July 6, 2020
HE WAS SNARKY
He called the star "sarcastic," "snarky," and quite honest on the game show. As a parent, Richard never believed in hitting his children but disciplined them by talking to them.
Richard Dawson would not have enjoyed the age of COVID.https://t.co/yHCjtfXWS1

— Hardy (@hardy985) July 6, 2020
A PHRASE LEARNED FROM DAWSON
Some of the longstanding advice he passed on to Mark by his father was "'Go through life unscathed.'" The star's son explained the phrase stating:
"He meant that life is too short. Be happy, have fun, make the best of it and go through life unscathed."