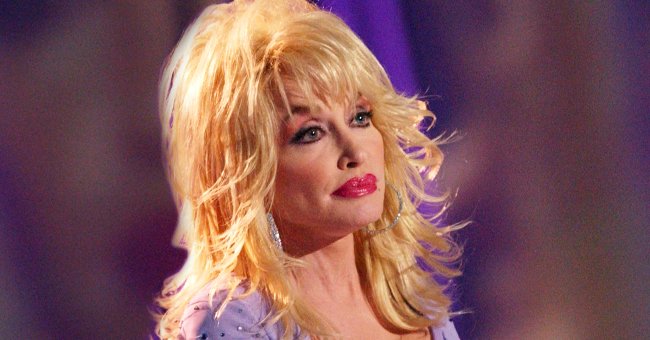 Getty Images
Dolly Parton and Her 11 Siblings Faced 'Rural Poverty' during Their Childhood
Dolly Parton is the most well-known sibling of her 11 brothers and sisters, but she wasn't the only one who branched into music as a career. However, she's the only one who found fame.
Dolly Parton was born into a big family to Avie Lee and Robert Parton Sr. She and her 11 siblings grew up together near the Smoky Mountains, a poor rural Appalachia area in Sevier County, Tennessee.
They were named Willadeene, David Wilburn, Coy Denver, Dolly Rebecca, Robert "Bobby" Lee Jr., Stella Mae, Cassie Nan, Randel Huston "Randy," Larry Gerald, Estel Floyd, and twins Freida Estelle and Rachel Ann.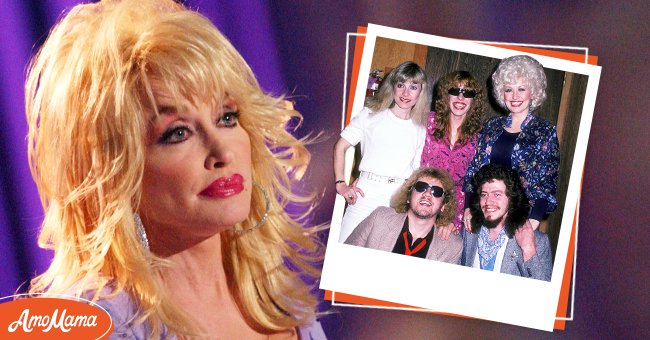 Dolly Parton posing for Guidepost Magazine on March 12, 2020, in Pigeon Forge, Tennessee, and Stella and Freida Parton, Mark Andersen, and Floyd Parton at Bearsville Studios in North Hollywood, California on January 15, 1981 | Photos: Larsen and Talbert/Contour RA & Ron Galella/Ron Galella Collection/Getty Images
GROWING UP POOR WITH MUSIC
Dolly's family had little growing up that peeing the bed was a luxury, but one thing they held onto was their passion for music, which was instilled into them by Avie Lee. She pushed them to sing at church and home.
In 1982, Rachel told People magazine that singing had been like breathing for them. Sadly, the iconic country singer lost three of her siblings, Larry, Floyd, and Randy, over the years.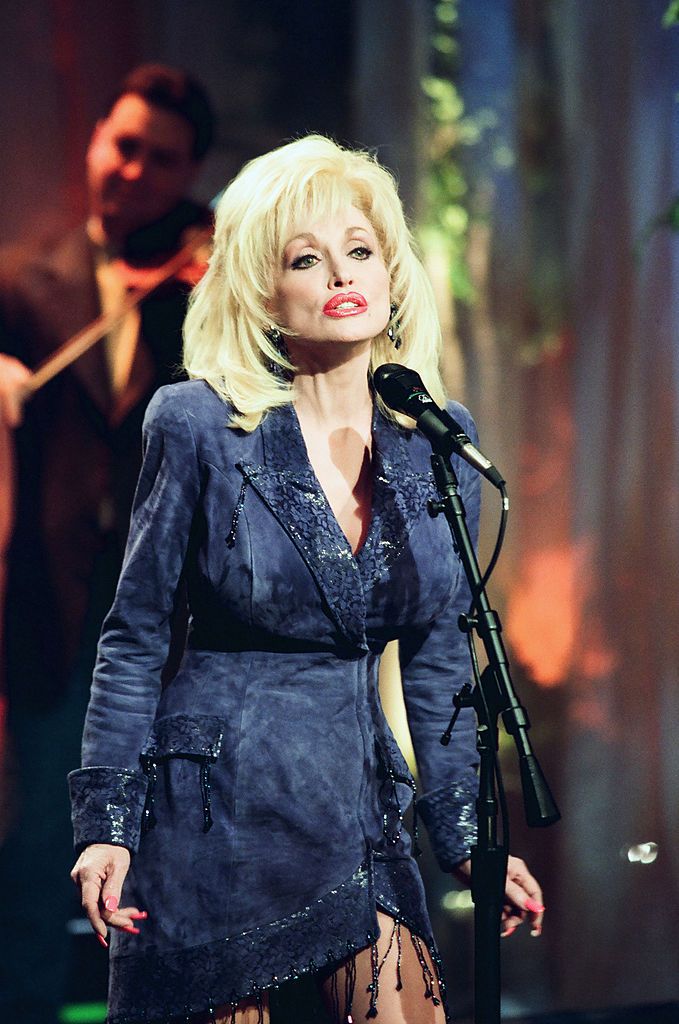 Dolly Parton on season 7 of "The Tonight Show with Jay Leno" on February 9, 1999 | Photo: Margaret Norton/NBCU Photo Bank/NBCUniversal/Getty Images
According to a 2015 Fox News report, in 1955, Larry passed away four days after being born. His brother and Dolly's longtime songwriting partner Floyd followed in 2018 at age 61.
Floyd wrote and performed songs for his sister and for some of the movies she starred in. These included Eagle When She Flies' "Rockin' Years," Heartbreaker's "Nickels and Dimes," and Rhinestone's "Waltz Me to Heaven."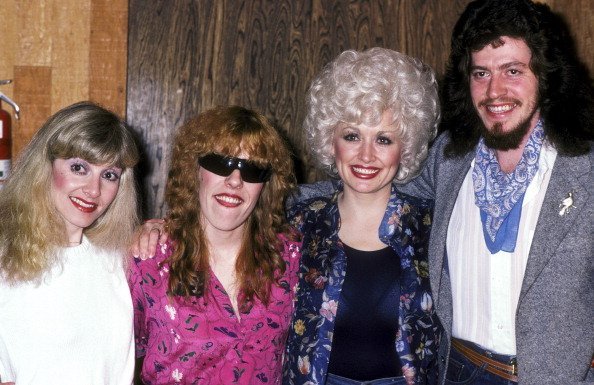 Stella, Freida, Dolly, and Floyd Parton at Bearsville Studios in North Hollywood, California for the recording of Freida's self-titled album on January 15, 1981 | Photo: Ron Galella/Ron Galella Collection/Getty Images
Despite the spotlight they got through the legendary country singer, Dolly's siblings have their own lives and careers. Read on to learn more about the star's surviving brothers and sisters.
The oldest Parton sibling is Willadeene, who was 79 at the beginning of 2021. She never pursued a musical career like the rest choosing to become a very successful writer and a published author.
However, she did contribute to the family's legacy by writing their memoir called "Smokey Mountain Memories: Stories from the Hearts of the Patron Family." The book was released in 1996.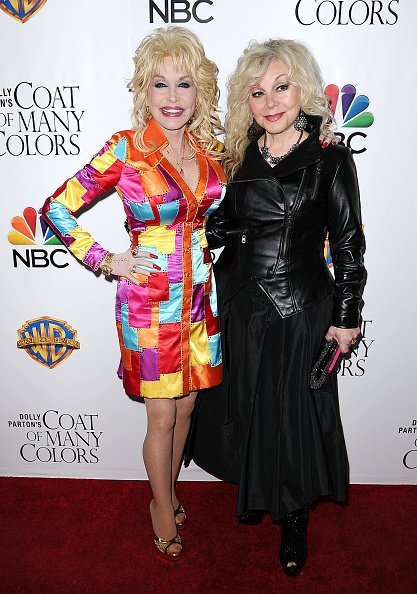 Dolly and Stella Parton at the Egyptian Theatre on December 2, 2015, in Hollywood, California | Photo: Jason LaVeris/FilmMagic/Getty Images
Stella also branched out into music like her older sister Dolly. She spent 20 years making a name for herself as a country musician, and in the 1970s, she had hit songs like 1975's "I Want to Hold You in My Dreams Tonight."
Besides her music career, Stella also did some acting by starring in Dolly's 2015 television film, "Coat of Many Colors." She is three years younger than the iconic singer.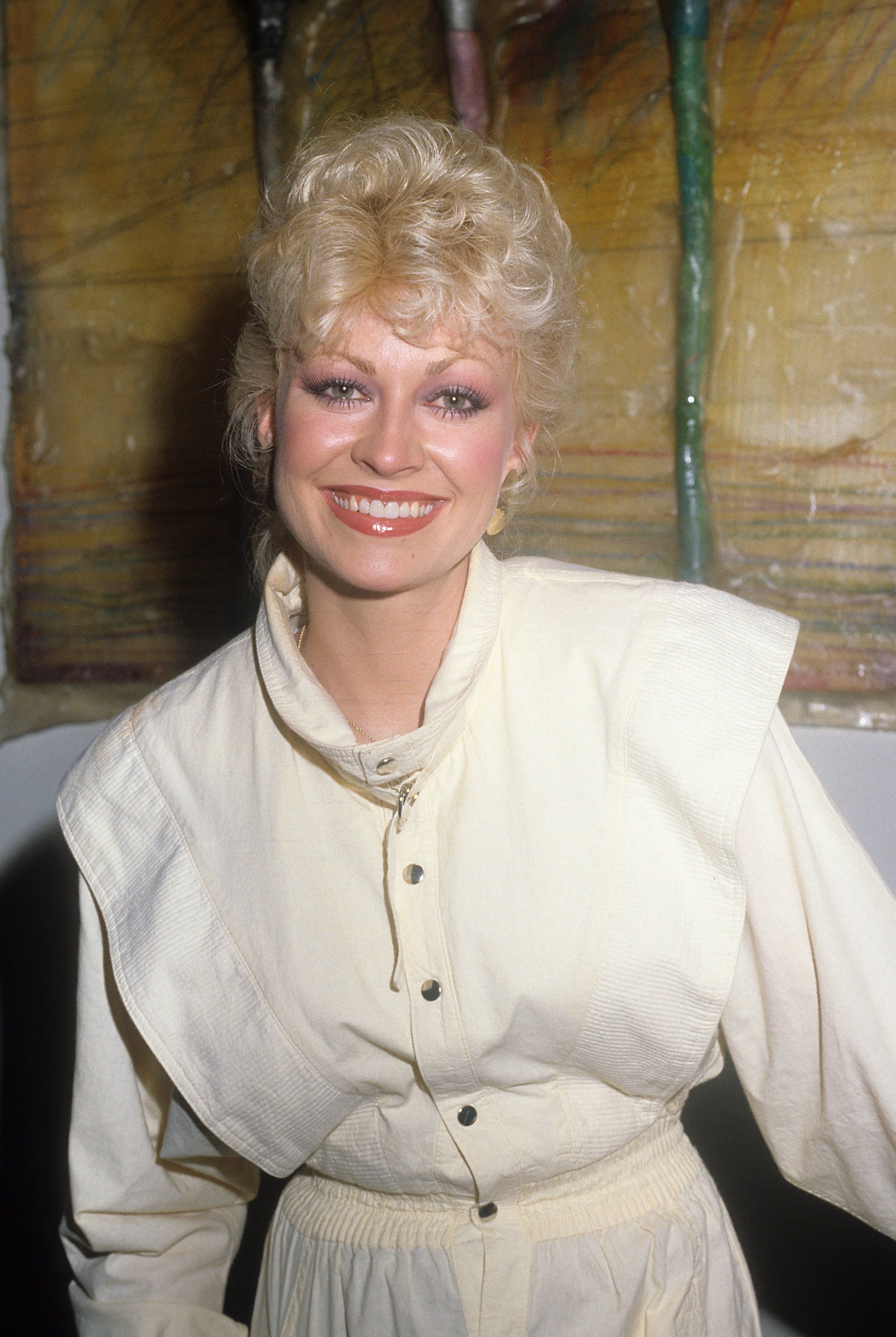 Rachel Dennison poses for a portrait circa 1985 in Los Angeles, California | Photo: Donaldson Collection/Michael Ochs Archives/Getty Images
Rachel, who uses her married last name, also took the music route but retired as a singer and actress. She had a role in the ABC sitcom "9 to 5" from 1982 to 1988, and in 2014, she and Stella joined Dolly onstage.
The three sisters got to perform at the Red Tent Women's Conference in Tennessee. Dolly's sister also had the pleasure of performing with their now-late brother Randy.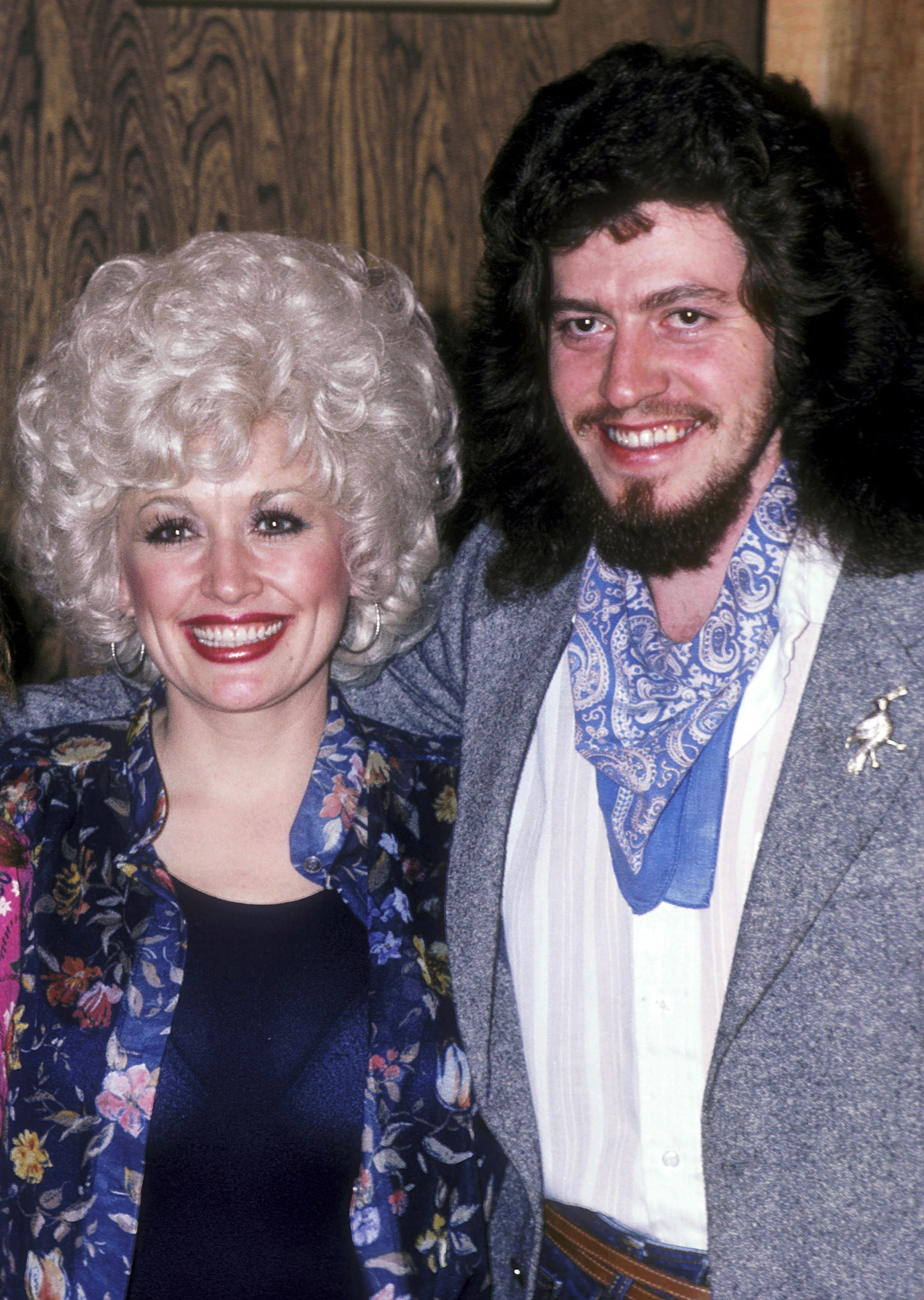 Dolly and her brother Floyd Parton at Bearsville Studios in North Hollywood, California for the recording of sister Freida Parton's self-titled album on January 15, 1981 | Photo: Ron Galella/Ron Galella Collection/Getty Images
Floyd was the country singer's youngest brother and a great songwriter. He wrote numerous songs for his famous sister that included tracks like "Nickels and Dimes" and "Waltz Me to Heaven."
Freida began her music career as a backup singer for Dolly, but in the 1980s, she tried to make it on her own by joining a punk band. Unfortunately, she didn't have as much success as the legendary singer.
Some years later, Freida left the music business, and reports stated that she now worked as an ordained minister. She no longer performs and allegedly runs her wedding chapel in Sevierville.
Randy also went into the family business - music. He had his band called the Moonlight Bandits and sang on the soundtrack of 1984's "Rhinestone" and performed with Rachel.
The siblings were part of the Dollywood acapella group, Honey Creek. Before his death, earlier in the year, he was the sole surviving male Parton who still featured in show business.
Cassie also got herself in the music industry but never became as big as Dolly. She and their mother left for Nashville to record a gospel album for an indie record label known as Inspiration Records, called "In the Garden."
They never went mainstream but allowed Cassie to create a career, and in 2013, she performed in the Dollywood show, "My People," with Randy. Dollywood is Dolly's famous theme park located in Pigeon Forge, Tennessee.
Larry never got to live for long, and his passing was particularly hard for Dolly, who once claimed that he was her baby. According to the singer, their mother once told her that Dolly took care of Larry.
The two bonded because they were many siblings in the home. Avie Lee informed Dolly that she did anything to take care of Larry, even waking up in the middle of the night to put him back to sleep.
ROBERT, DAVID, AND COY PARTON
The three siblings never pursued music careers like the others. Not much is known about brothers Robert, David, and Coy, who prefer keeping their private and professional lives away from the spotlight.
Having such a large family, one would expect Dolly to have the same, but that wasn't the case. She's done fantastic work for children worldwide with her projects but never had some of her own.
In a November 13, 2020, interview with media mogul Oprah Winfrey for her Apple TV+'s "The Oprah Conversation" episode, Dolly revealed not having children allowed her to focus on her career.
Motherhood might've been strange for her because she and her husband, Carl Dean, spend long periods apart. The country singer also figured God never meant for her to have children so that everyone else's would be hers.
Please fill in your e-mail so we can share with you our top stories!