Country Singer Lucinda Williams Reveals She Suffered Stroke
In a new interview country singer, Lucinda Williams revealed she suffered a stroke last year and that her recovery prognosis is good. 
In an interview with The Rolling Stones this week, country singer Lucinda Williams revealed that she suffered a stroke last year in November. She shared how it happened and the lingering effects she is dealing with today. 
The 68-year-old had been in her bathroom, preparing to take a shower, when she started to have trouble keeping her balance as she stumbled and could not stand up straight.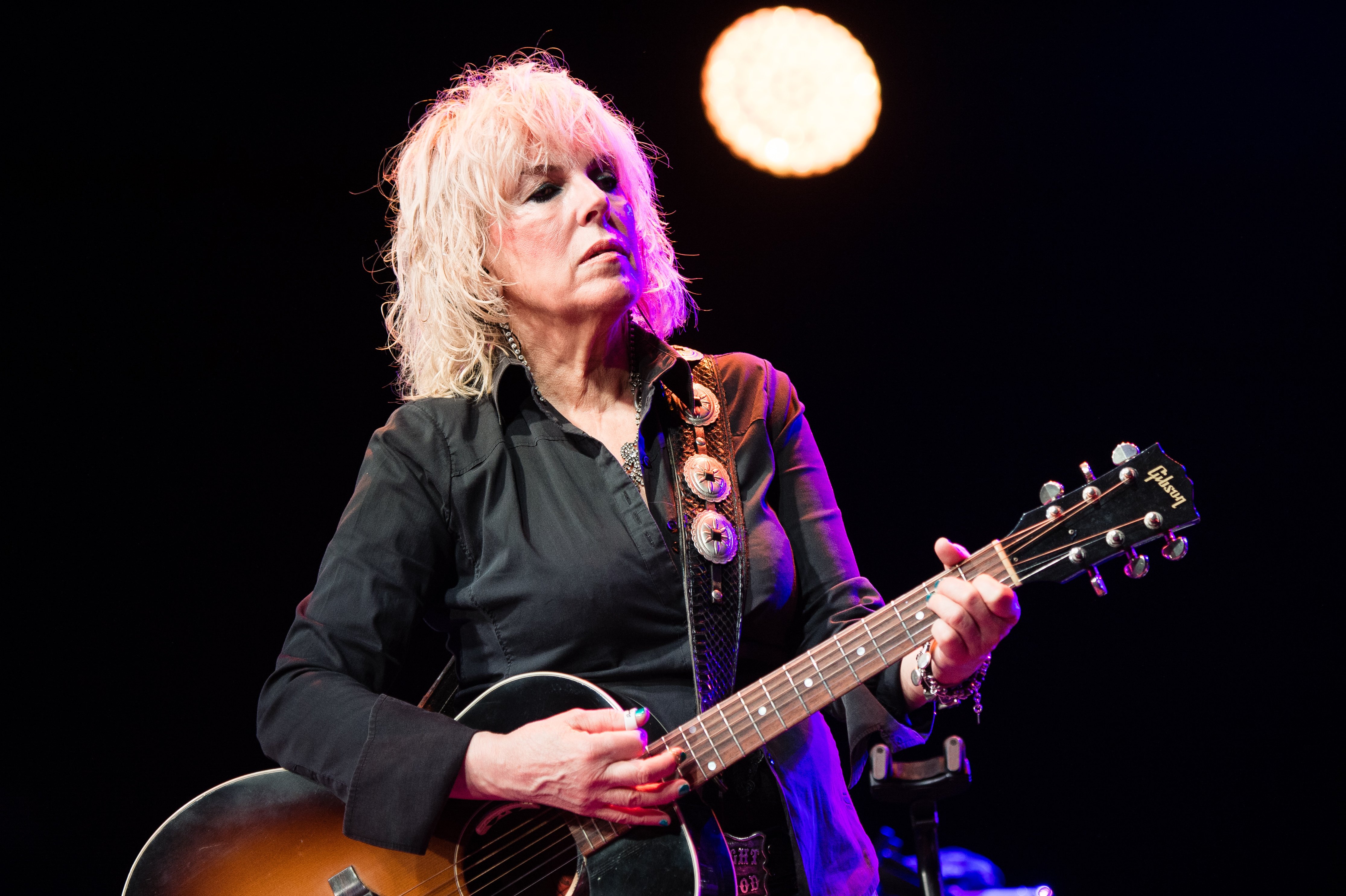 She called for her husband and manager, Tom Overby, who relayed her symptoms over to their primary health care physician, who then instructed them to go to the hospital immediately. 
Williams was having a stroke. She was taken to Nashville's Vanderbilt Medical Center, where she spent a week in the ICU. Doctors discovered a blood clot on the right side of the brain that affected the left side of her body.
Five weeks later, she was finally discharged. Over the last few months, Williams has been working with a physical therapist to regain her strength and help repair the damage that was caused by the stroke. 
Although she still experiences lingering pain in her left leg and arm and has to walk with a cane, the songstress shared that doctors have reassured her that her prognosis is a 100% recovery. 
The country songstress also released her album, "Good Souls Better Angels," in 2020.
The doctors have not discovered any brain damage, and she also did not have speech aphasia, which is common for stroke survivors. Although she cannot play the guitar yet, Williams said that she is "singing [her] explicit off."
In fact, Williams recently worked on a new cover, The Rolling Stones song "Sway," for her friend Chrissie Hynde's upcoming project. She traveled to producer Ray Kennedy's Nashville studio to record vocals for the project.
Overby later told Star Tribune that he had received a text from Hynde in which she expressed that she had loved Williams' vocals. Overby added that the message was "a day brightener."
Williams' stroke hit her during a renaissance of her career. During the pandemic, she had been performing covers and her own music for the Livestream series Lu's Jukebox. 
The country songstress also released her album, "Good Souls Better Angels," in 2020. It earned rave reviews from critics and a nomination at the Grammy Music Awards. The album has a very political theme which works well with her garage blues sound. 
It is great to see Williams regain strength. She has plans to perform live later in the year. She joins other celebrities who continued to live and thrive after suffering a stroke including, Samantha Morton and Tim Curry.