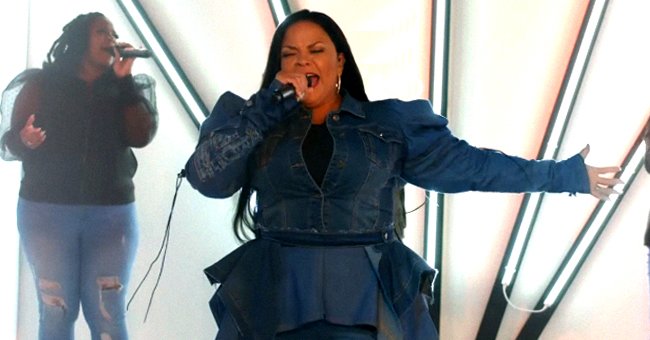 Facebook/essence
Tamela Mann Serenades Fans with Her Soulful Voice during the Virtual Essence Fest (Video)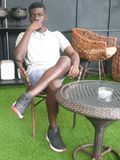 Singer and actress Tamela Mann joins Essence's Festival of Culture to bring music to her fans by rendering a virtual performance of her song "Take Me To The King."
Actress and gospel singer Tamela Mann on July 5 showed her fans and the world that she still has what it takes to wow an audience with her incredible vocals.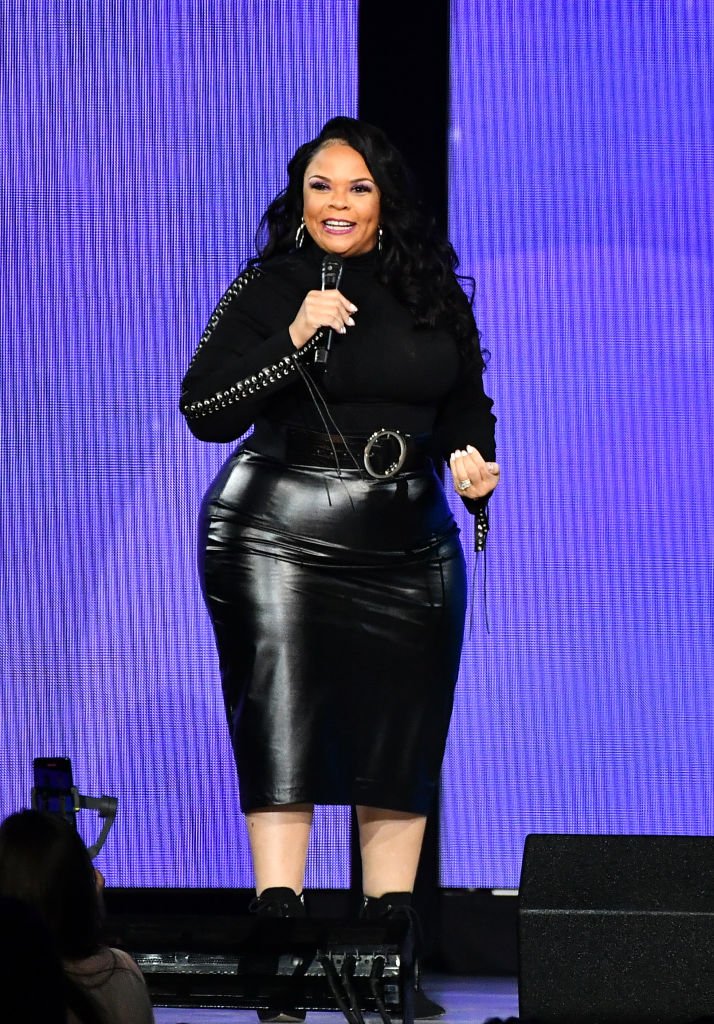 Singer Tamela Mann performs onstage during Oprah's 2020 Vision: Your Life in Focus Tour on January 25, 2020 | Photo: Getty Images
On July 5, Mann seized the spotlight with a musical performance at ESSENCE'S Festival of Culture, a virtual musical ensemble of artists all across the globe, to bless music lovers with great music.
Dressed in a denim jacket and jeans ensemble, the singer looked breathtaking as she belted out the lyrics to her hit song "Take Me To The King."
As she sang her heart out on the stage, Mann's long black locks swayed ever so gracefully with every passionate movement on the stage.
Adoring comments about Mann's performance came pouring in rapidly, with people praising the singer for the uplifting performance, while others gushed about her powerful voice.
Mann's music and her success have come a long way since she started to gain recognition and shift to higher grounds back in the days when she was known as an actress or as Tyler Perry's protegee.
Beside Mann in every successful and not so pleasant part of her life for the past thirty-two years has been her ever-loving and supportive husband, David. The pair have managed to maneuver the tricky terrain that is marriage and have remained happ together.
In an interview with "ESSENCE" at the ESSENCE Festival Power Stage held in New Orleans, Mann and her sweet hubby David shared their tips to their blissful union as well as financial wellness in their marriage. David explained to ESSENCE:
"We have a diverse portfolio. We didn't want to put all our eggs in one basket. Each of our children was able to balance checkbooks by the age of 15."
The "Take Me To The King" crooner and her husband shared that they enjoyed sharing what she learned about finance with their kids because no one had bothered to teach them anything about credit while they were growing up.
The successful dynamic they shared in their marriage was owed to them taking parenting by the reins as a single unit, and they are obviously doing excellently at it. The "ESSENCE" interview came around the time that the actress underwent knee surgery and was recovering.
On July 15, shortly after she came out of surgery, she shared a clip on Instagram in which she thanked all her fans for their prayers and well-wishes. The surgery was successful; she was in recovery and would soon be ready to get back on her feet.
Months before her surgery, Mann set out her heart to tackle an aspect of her life that she had been putting off — a healthier lifestyle and weight loss.
In April 2019, she announced that she was officially becoming the ambassador of a popular weight loss company called Weight Watchers.
With the help of Weight Watchers, Mann succeeded in shedding 40 pounds by September 2019, which she celebrated on Instagram. Mann's health is flourishing right alongside her career as a musician. She is simply living her best life.
Please fill in your e-mail so we can share with you our top stories!