Watch 'House of Payne' Star China McClain Dance to K-Pop Music with Her Sister Sierra in a New Tiktok Video
Multi versatile entertainer China McClain and her sister show off their coordinated dance moves while dancing to a K-Pop song in a TikTok video.
Having fun and creating lasting memories with loved ones is something almost everyone tries to do. Letting one's hair down and laughing together is soothing for the heart.
Multi versatile entertainer and "House of Payne" star China McClain shared a video of herself and her sister having fun on TikTok while dancing to coordinated dance moves from a K-Pop music video.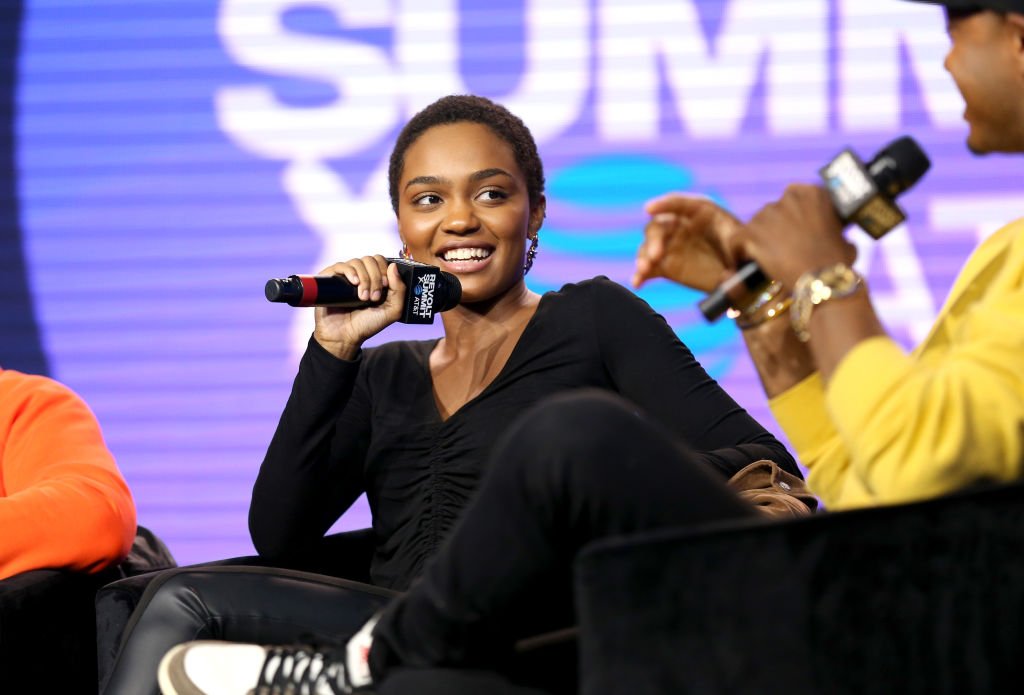 The beautiful ladies looked stunning in their casual outfits. While China wore blue shorts and a blue sleeveless sports top that showed off her midriff, her sister wore tight black pants and a black shirt.
With China standing in front, the ladies moved to BlackPink's song "How You Like That." Their crisp spins and hip jiggle showed how well they were prepared for the video. Captioning it, China wrote:
"tiktok - @chinamcclain #BLACKPINK #HowYouLikeThat #kpop @mynameissisi."
The video had garnered over 1.2 million views in the days since it was posted and had an onslaught of comments from fans and lovers of China. There was nothing but love for the ladies.
Fans were quick to jump on the comments section to express their thoughts about the sisters' dance moves and coordination while some gushed over how beautiful the pair looked. Others were amazed at how well they danced.
The girls are firmly supported by their parents.
Some revealed that they were excited to see China and her sister and that their hope was for the girls to unite and release a song together. Some also asked when the girls were going to release a song, but no response was given to the inquiries.
While most comments had heart and love emojis, some asked questions and others gassed the girls up for their talent and due diligence to the song they danced to. Someone said:
"You guys killed this ? can't wait for more dances."
China shot to the limelight for her role in Tyler Perry's "Daddy's Little Girls." Although she had appeared in some movies before that such as "The Gospel" and "Madea's Family Reunion."
Following her time on "Daddy's Little Girls," China's reputation as a talented actress was sealed when she got to play the role of Chyna in Disney's "A.N.T Farm." 
Following that time, she has gone on to act in various series and movies over the years, some of which include "House of Payne" and "Black Lightning."
Born and raised in a family of talented people, China and her sisters have a singing group and have released some songs over the years. The girls are firmly supported by their parents who go out of their way to ensure they stay grounded.
Last year, the "House of Payne" star debuted her new look, which showed that she had gone for the big chop and was rocking the low haircut style. Interestingly, her fans are loving the new look and everything that China does.