Meet Patrick Mahomes, the Highest-Paid NFL Player in the History of US Sports
Star NFL quarterback Patrick Mahomes II is about to sign the most expensive contract extension in NFL history, but there's more to the 24-year-old than just football.
In 2017, a then 20-year-old Texas Tech University football player was drafted into the Kansas City Chiefs, and three later, Patrick Mahomes is about to sign a half-a-billion dollar contract to ensure he stays with the team.
But Mahomes wasn't always sure that he wanted to be a football player. Up until his sophomore year, the young athlete was considering following in his father's footsteps and become a pro baseball player.
Kansas Chiefs have proposed a 10-year contract extension with the incredible price tag of $503 million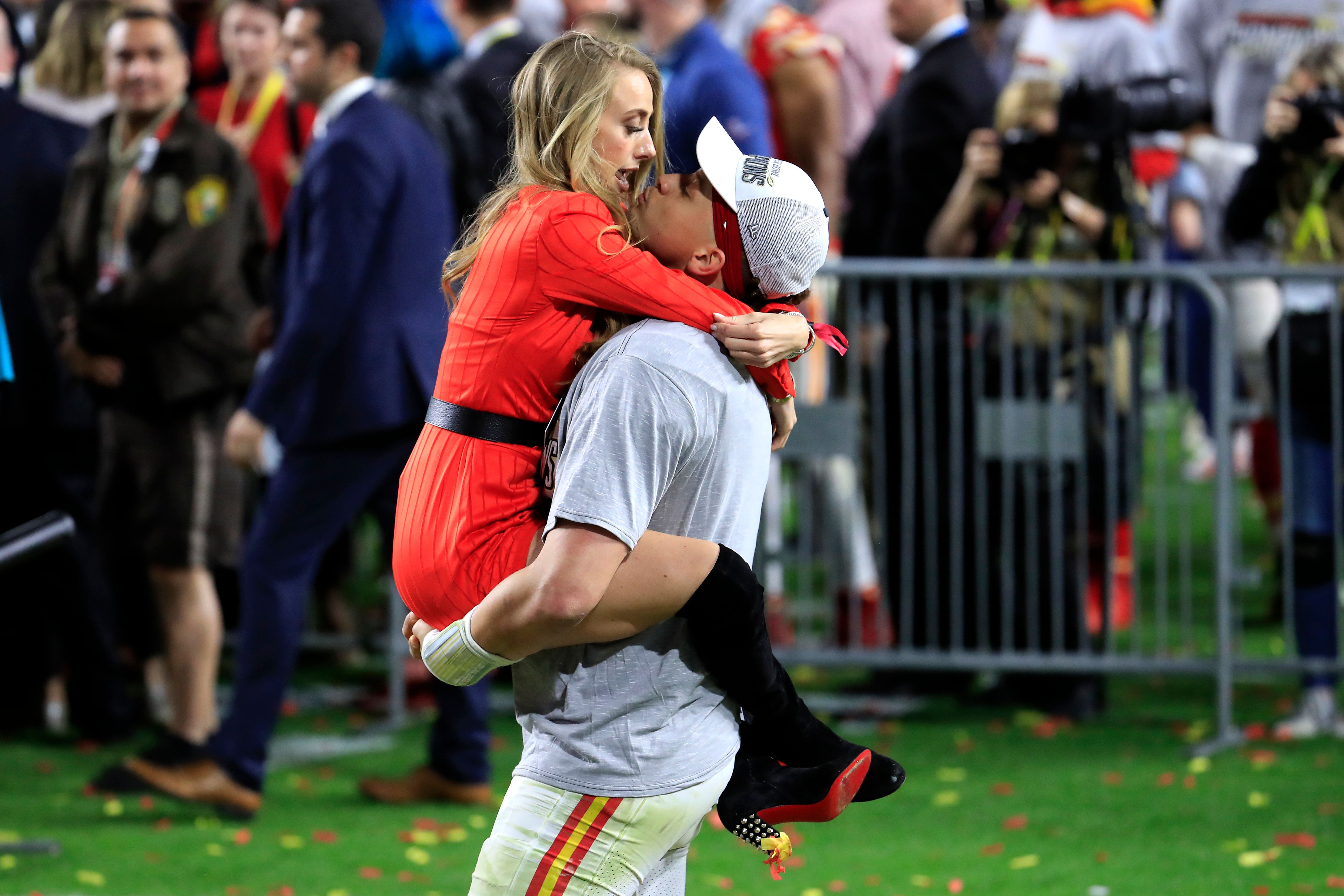 SPORTS IN THE FAMILY
Mahomes' father is Pat Mahomes, an MLB pitcher who played for the Boston Red Sox, the New York Mets, the Texas Rangers, and the Chicago Cubs, among others. 
Mahomes played both football and baseball throughout high school and college and was considered a definite prospect for the MLB draft until his love for football won out.
SPORTY GIRLFRIEND
Since Mahomes' entire life seems to revolve around sports, including his family life, it's no surprise that his girlfriend is also an athlete. Brittany Matthews was a professional soccer player with Iceland's UMF Afturelding/Fram., and even won a league championship with the team.
LOVE AT FIRST SIGHT
Mahomes and Matthews fell in love in high school but were separated when they went to college. The football player to Texas Tech University, and the soccer player to the University of Texas where she played soccer, and earned herself a degree in kinesiology.
In 2017, Matthews returned from Iceland, and the couple resumed their romance. She has her own business, a fitness website, and is a personal trainer. The couple have bought themselves a  $1.925 million home in Kansas CIty, and considering the contract Mahomes has just been offered, it was a smart move.
Congrats to @PatrickMahomes on agreeing to terms on a 10-year extension worth $503 Million. He gets $477M in guarantee mechanisms and ability to have outs if guarantee mechanisms aren't exercised. No trade clause. First half billion dollar player in sports history. History made. pic.twitter.com/beSGN4jyej

— Steinberg Sports (@SteinbergSports) July 6, 2020
THE HALF-A-BILLION CONTRACT
After leading the Chiefs to their first Super Bowl victory in 50 years, Mahomes became the hottest quarterback in the league, and the team hastened to lock him down for the next 10 years.
In order to outbid any other offers, the Kansas Chiefs have proposed a 10-year contract extension with the incredible price tag of $503 million -- the most expensive contract in the history of sports in the US. This young man has certainly had an impact on the sport, and promises to become one of the greatest of all time.