Brittany Matthews Is Patrick Mahomes' Stunning Girlfriend — inside Their Love Story
Handsome Kansas City Chiefs quarterback Patrick Mahomes has a girlfriend, and she happens to be his high school sweetheart.
Patrick Mahomes, is a rising star in football, with thousands of fans who dream of a date with the Kansas City Chiefs quarterback.
But the handsome quarterback has been off the "market" for over 8 years, since he met the love of his life,  Brittany Matthews, as a sophomore Whitehouse at High School. 
No matter how many cheerleaders are dancing on the field, Mahomes' most enthusiastic supporter is always Matthews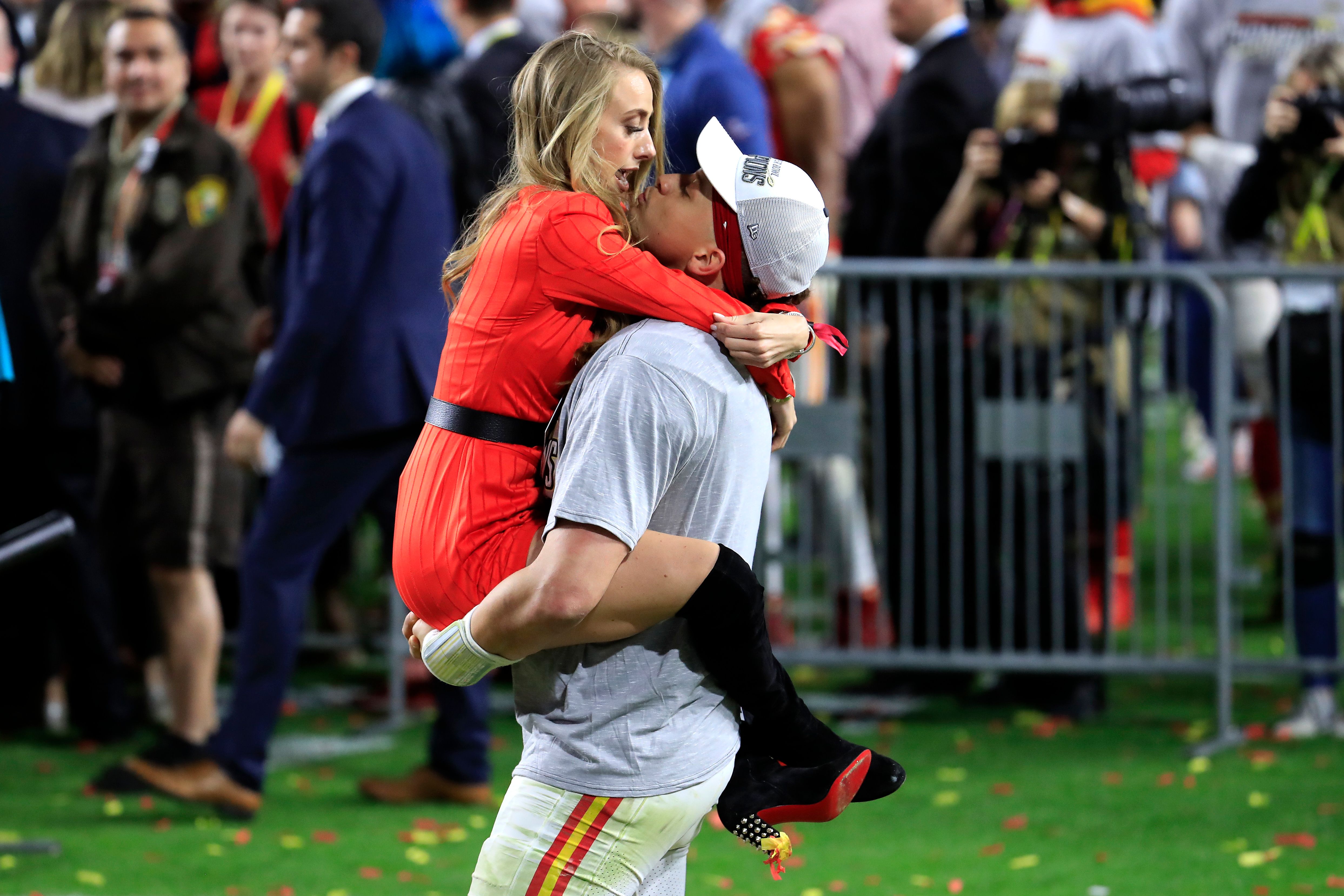 HIGH SCHOOL SWEETHEARTS
The couple, both Whitehouse, Texas natives, met and fell in love in high school, and even though their professions have occasionally meant a separation, they have never wavered in their dedication to each other.
Like the 24-year-old Mahomes,  Matthews was also a professional athlete.  Matthews played soccer for the University of Texas while earning her degree in kinesiology, and became a pro soccer player with Iceland's UMF Afturelding/Fram. 
MOVING TO KANSAS
Matthews won a soccer league championship in Iceland, and in 2017, when he was drafted into the Kansas City Chiefs, she moved back to the United States, more specifically, to Kansas City, to be with Mahomes. He said:
"Setting down roots in Kansas City was huge for us. I think the people are what we love the most about Kansas City. We're trying to be here for a long, long time."
 Matthews and Mahomes are definitely setting down roots in Kansas City, and in 2019 they bought themselves a new home in the prestigious Mission Hills area for $1.925 million. The couple restored their first home together with the help of a decorator and moved in with their babies -- two pit bulls, named Steel and Silver.
Matthews no longer plays soccer professionally, and has her own business, providing workout programs on her fitness website, Brittany Lynne Fitness. She is also very busy working as a licensed personal trainer, bringing her own experience as a professional athlete to bear on her work.
PATRICK MAHOMES' BIGGEST FAN
No matter how many cheerleaders are dancing on the field, Mahomes' most enthusiastic supporter is always Matthews. She is absolutely devoted to the Chiefs, and her Instagram and Twitter are chock-full of posts on the team, and of course, their star quarterback.
At a New England Patriots/ Chiefs game at Gillette Stadium in Foxborough, Massachusetts in December 2019,  Matthews was actually harassed on the stands by frustrated Patriots fans, who were angered by her cheering for the Chiefs while their own team was losing.  Matthews commented on Twitter:
"I was told if I stand they will call security and kick us out, can't stand for your team? Some fans y'all are!"
SUPER BOWL WIN
When Mahomes led the Chiefs to their first Super Bowl victory in 50 years on February 2, 2020,  Matthews was right there with him.  Matthews is as passionate about Mahomes' career as she is about her own, and has been there alongside him, every single step of the way, back in the days when he was still deciding between playing football, or following in dad Pat Mahomes' footsteps into baseball.
QUARANTINED TOGETHER
In the midst of the current COVID-19 pandemic,  Matthews and Mahomes are in lockdown together in their lovely Kansas City home, along with their dogs, Steel, and Silver. The couple have been keeping fit, and making sure Mahones will be ready to hit the ground running when the football season resumes.
Fans of the quarterback and the bubbly blond have been speculating about a wedding, but the 23-year-old  Matthews doesn't seem to be in a hurry to tie the knot. She commented:
"To everyone that's gonna ask when we are getting married, the answer is whenever we want."
And they seem to be supremely happy just as they are. There might be a change in their domestic arrangements soon, though, since it is rumored that the biggest contract of the century is being hammered out to woo Mahomes away from the Kansas City Chiefs.