Charlie Daniels Is Survived by Wife Hazel Whom He Married 55 Years Ago — What We Know about Her
Country Music Hall of Famer Charlie Daniels, who died of a hemorrhagic stroke at the age of 83, was married to Hazel Daniels for over five decades!
Charlie, a singer-songwriter and multi-instrumentalist best known for several hit songs like "The Devil Went Down to Georgia," passed away on July 6, 2020, leaving behind his son, Charlie Daniels Jr., and his wife of almost 56 years, Hazel Daniels.
Charlie shared his secret to a successful and long marriage.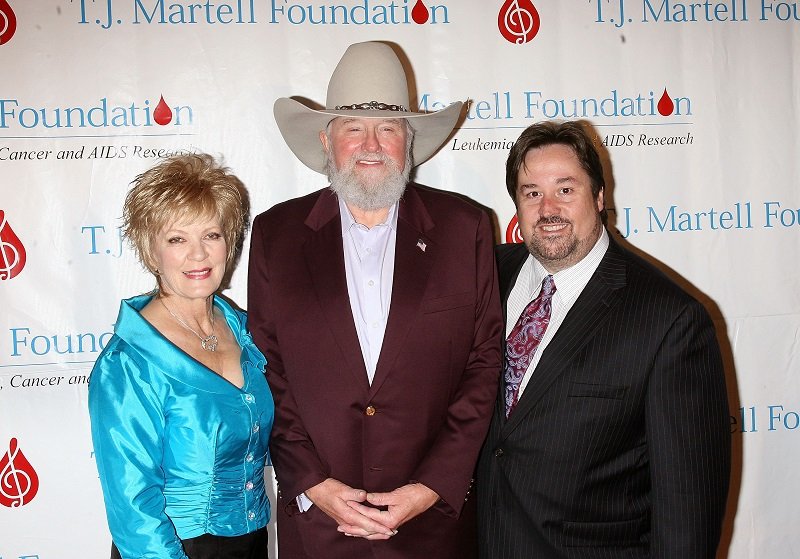 HAZEL AND CHARLIE DANIELS' LOVE STORY
In September 2014, the singer was interviewed by The Oklahoman to commemorate his and Hazel's 50th wedding anniversary, and he shared some details of their relationship.
Charlie explained that he met his wife while performing in Tulsa, Oklahoma. Hazel went to one of his shows with a friend, and as soon as she caught his eye, he felt attracted to her.
RIP Charlie Daniels. - TeamCDB/BW read about it here : https://t.co/L6WCat7zqZ pic.twitter.com/Q1gFLalSf4

— Charlie Daniels (@CharlieDaniels) July 6, 2020
The country music legend labeled Hazel as a "curvy little blonde," and shortly after their first meeting, they started dating. On September 20, 1964, they tied the knot. However, Charlie's busy schedule made things a bit difficult, including their wedding. He revealed:
"I had one night off. I had Sunday off, so we got married on a Sunday morning. I had to go back to work Monday night, so we didn't have a honeymoon."
We will be making arrangements soon, but in lieu of flowers, please donate to Charlie's charity, @TJHproject, whose goal is to assist vets adjust to civilian life. Almost everyday CD tweeted that 22 vets commit suicide a day. Support TJHP here: https://t.co/eR9DFOQn1u -TeamCDB/BW pic.twitter.com/pIpafGPqlj

— Charlie Daniels (@CharlieDaniels) July 7, 2020
HIS BUSY SCHEDULE TOOK A TOLL ON HIS FAMILY LIFE
Charlie Daniel's only son, Charlie Jr., was born only one year after the couple walked down the aisle. Again, the singer's hectic schedule made it difficult for him to spend time with his child while growing up.
On his website, he confessed that Hazel and his son would stay with her parents while he was gone. There was a time in which he spent 16 weeks on the road!
Miss Hazel still believes in Santa Claus. pic.twitter.com/VrxxF8GTW0

— Charlie Daniels (@CharlieDaniels) December 22, 2017
In 1983, when Charlie Jr. began going to college, Hazel started joining her husband on tours. Since they visited plenty of places and countries together, the singer pointed out that they had "a whole bunch of honeymoons."
Talking to The Oklahoman, Charlie shared his secret to a successful and long marriage, claiming that people should only marry the person they want to spend the rest of their lives with.
Hazel all ready to head for church. Better get a move on! pic.twitter.com/eBYYip8wED

— Charlie Daniels (@CharlieDaniels) April 21, 2019
THE SECRET BEHIND CHARLIE AND HAZEL'S MARRIAGE
He also admitted to feeling blessed about finding the "girl of [his] dreams," remarking that he didn't regret tying the knot with her.
For Charlie Daniels and his wife, marriage was indeed a two-way street as Hazel once admitted that having him as her husband was an honor, adding that he had been a great spouse.
Although Hazel and Charlie's relationship and lifestyle looked like a fairy tale, the singer pointed out that things between them were challenging from time to time, just like most marriages.
He confessed that they overcame all those stressful situations – which included everything from repossessed cars to not having enough money to pay all the bills – by facing them together.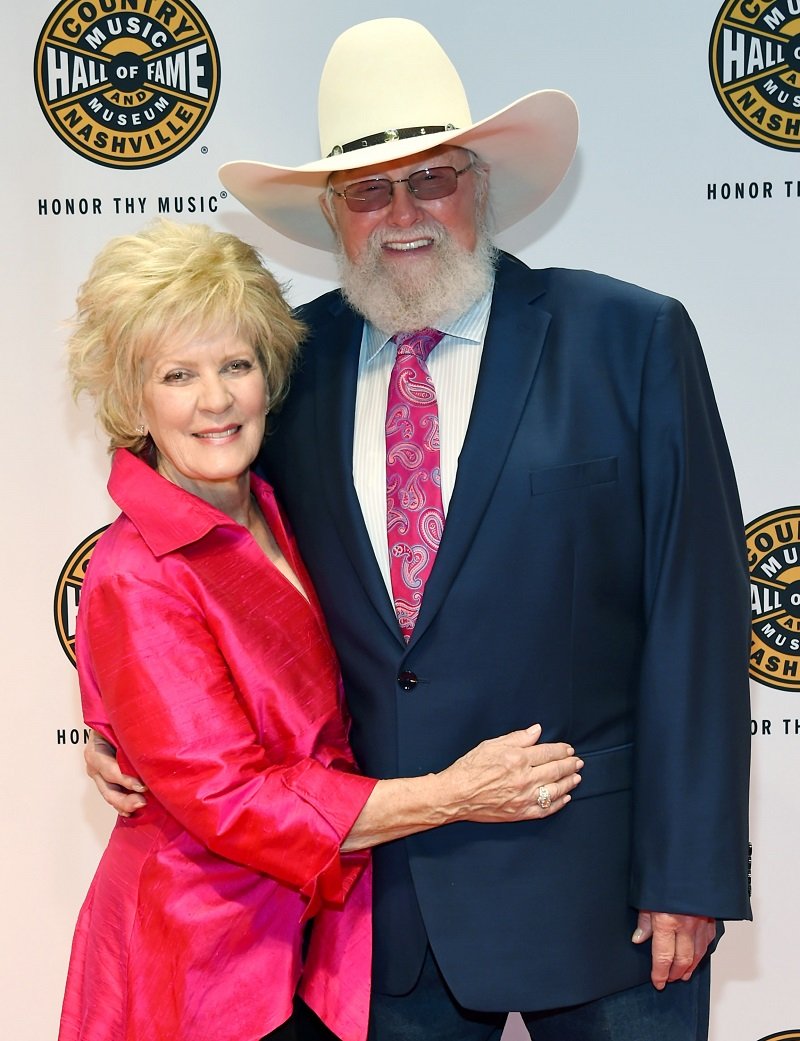 Charlie emphasized that Hazel Daniels stood behind him in all of his career-related decisions and that they shared every triumph and victory, but also every defeat and disappointment. He revealed:
"I have no illusions as to whether or not I would have accomplished what I have without her, it simply would not have happened."
HAZEL AND CHARLIE DANIELS' TWO LIFESTYLES
Reaching the end of his life, Charlie explained that he and his wife had two different lifestyles: the "home life" that included going to church and enjoying home-cooked meals; and the "road life" that included traveling a lot and waking up in different motel parking lots every morning.
Hazel and Charlie Jr. were not the only people Charlie considered part of his family, though. Talking to Rare Country, the late singer revealed that the members of the Charlie Daniels Band were also like his family.
He pointed out that he and "the guys" of the band went through everything from births and deaths to children and divorces together for over four decades, and that they were a big part of his story.
Charlie Daniels will always be remembered as an unrivaled musician and a role-model husband and father. Rest in peace, legend.