Alfonso Ribeiro's Daughter Ava Gets to Visit Her Great-Grandma's House Amid Their Family Road Trip
Alfonso Ribeiro's cute baby daughter Ava Sue visited her great-grandma during their family RV trip. It was the 16th stop for the family that has been traveling across the country. 
Alfonso Ribeiro is all about road trips. The proud father-of-four loves taking his kids along for quintessential road trips and this time, the Riberiros are driving across the country. 
Amid the COVID-19 pandemic, the family has been collecting memories as they drive along the road, visiting new places. Recently, they visited their grandma in Sioux City, Lowa. 
MAKING MEMORIES ON THE ROAD
Alfonso's wife Angela shared a picture of their little daughter Ava from the visit on Instagram. The little one looks cute in an onesie and little white shoes with blue patterns. 
Alfonso and Angela welcomed their baby girl on May 15, 2019. The "Fresh Prince of Bel-Air" announced the happy news in an Instagram post that included a photo of Ava as a newborn.
Alfonso and Angela were hoping to have a baby girl for a long time. 
The couple, who got married in October 2012, revealed the news of Angela's pregnancy with a hilarious photo where their sons stand next to their pregnant mom with fake baby bumps. 
Alfonso and Angela were hoping to have a baby girl for a long time. In an interview with "PEOPLE," the actor shared that Ava is a happy baby and her brothers love her like anything. 
"She just smiles and connects all the time. She's got two crazy older brothers that love her. She's just a little sweetheart. There's a lot of love in our house."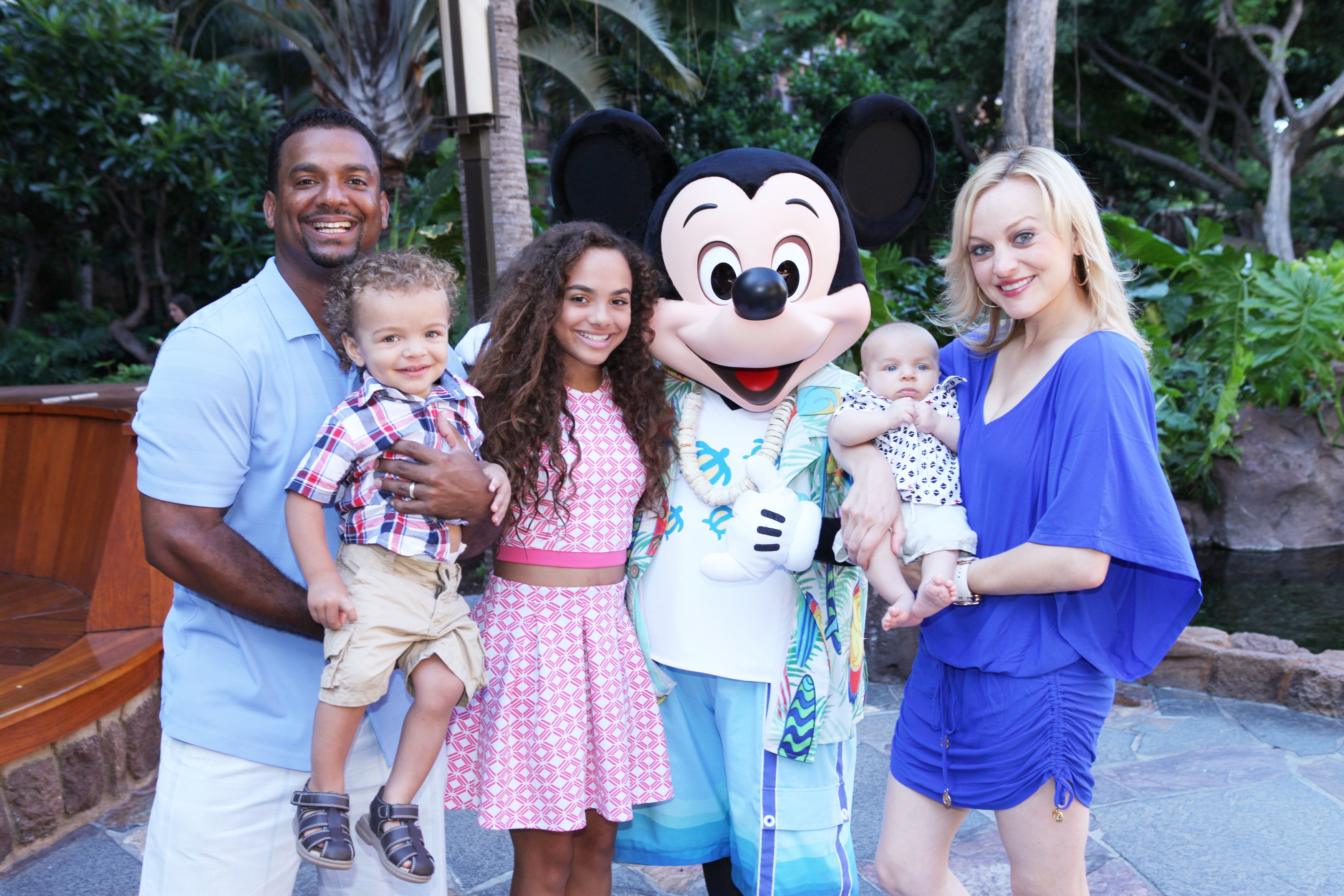 WHY ALFONSO LOVES TO TRAVEL
Besides Ava, the happy couple shares two sons, Alfonso Jr. and Anders. Alfonso had one daughter named Sienna from his marriage to actress Robin Stapler. The couple tied the knot in 2002 and ended up parting ways in 2006. 
Alfonso and his tribe are avid travelers. The actor believes that traveling is the greatest way to educate the family about other people and their culture. 
The actor is also a family man who considers being a father as his first job. He strives to be a good father to his kids and be there to give them the best experience that he possibly can. 
Alfonso is all about teaching his children about how to deal with life as they grow older. His main focus is to make his children happy and he wants them to see the world with hopeful eyes.