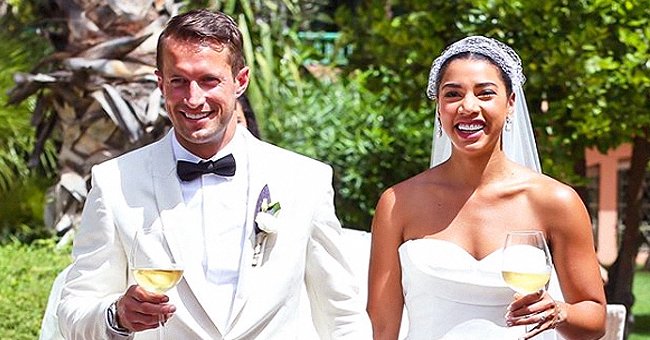 Instagram/brendanfallis
Meet Heiress & Fitness Influencer Hannah Bronfman's Husband Brendan Fallis – Inside Their Relationship
Fitness and Beauty influencer Hannah Bronfman has been happily married to her husband, Brendan Fallis, for three years, and the pair love to show off their romance.
Hannah Bronfman is a famous beauty and wellness influencer who has been married to Brendan Fallis since 2017, two years after they got engaged.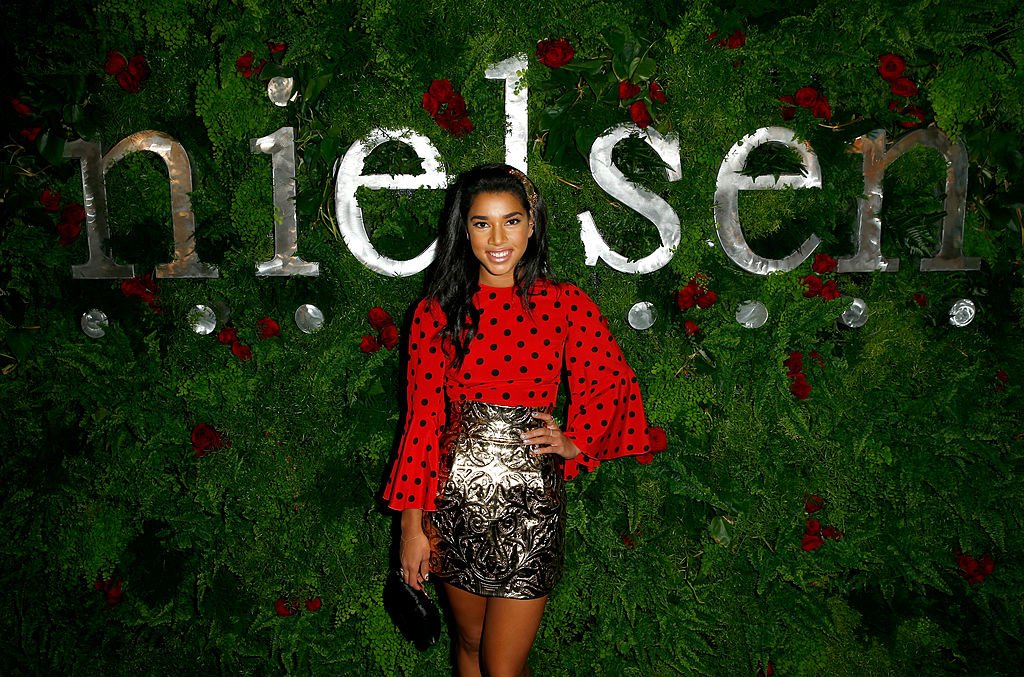 Actress Hannah Bronfman attends the Nielsen Pre-GRAMMY Party at Mondrian Los Angeles on January 25, 2014. | Photo: Getty Images
Although popular, people often wonder about Bronfman's mysterious and less public husband, Fallis. Fallis is a Canadian native who relocated to New York sometime in 2007 after a trip to the state from his country. On Canada Day this year, Fallis celebrated on Instagram and wrote:
"Canada Day celebration anyone?! ???? Just getting started over here and could use someone to toast with…"
The celebratory photos and video he shared featured him in a pool with water glistening all over his body, with a bottle of wine and a wine glass at hand. He then promptly served himself a glass of the fine beverage.
The post sent his many followers wild with admiration as they trooped to the comment section with admiring words, praising his good looks and celebrating his country's special day with him.
Other posts on Fallis's Instagram page often feature his lovely wife. An early May post featured Fallis and Bronfman enjoying nature together in the woods.
Fallis and Bronfman have retired to the comfort of marital bliss with both their careers taking off smoothly.
Late in June, the beauty guru's hubby shared an adorable photo of them spending quality time together in a boat far off on the water.
When Fallis is not busy sharing cute insights and snippets of his blissful marriage, the Gentleman's Journal reports that he can be found doing what he loves most, which is being a DJ.
After he permanently relocated to New York, he found success in music, becoming one of the city's most sought-after DJs, playing for many high-end brands including Redbull, Cartier, and Chanel.
Apart from being a successful DJ, Fallis started catching the attention of many for his impeccable fashion and style, landing him an impressive spot as one of the most fashionable men New York has to offer.
Bronfman must be mighty proud of her beau's success and rising popularity and recognition. The fitness guru herself has had a lot of ups and downs when it comes to her career.
The 32-year-old was once a thriving entrepreneur until she was ousted from her now-defunct company, "Beautified."
The influencer's sharp wit and intellect were what revived her success story when she pivoted to sharing her wellness journey with the world and finally found a purpose.
She launched her new venture, HBFIT.com, in 2015 and became the go-to person for tips ranging from fitness to lifestyle.
With both their businesses and careers taking off smoothly, Fallis and his wife were able to retire to the comfort of marital bliss and even reportedly adopted the nomad lifestyle for a while, selling off their NYC apartment and couch surfing for a bit.
A while after they were done enjoying the spontaneity and excitement of the unsettled nomad lifestyle, they found a chic and stunning Hamptons apartment where they would finally call home.
On May 21, the lovebirds hit their third-anniversary mark, and Fallis celebrated with a sweet message for his sweetheart on Instagram:
"Still feels like yesterday and will continue to do my best to make sure every day you feel just as special as you did when we walked down the aisle [sic]."
The celebratory post was a slideshow of photos from their remarkable 2017 wedding, a four-day affair in Marrakech, Morocco. It featured a multitude of elaborate parties, festivities, outfit changes, and moments to remember for a lifetime.
In April 2019, Fallis and his wife revealed that they suffered a miscarriage at nine weeks. The husband and wife were beyond devastated but learned to find peace with each other.
The pair have come a long way together and are still as in love as the day they walked down the aisle.
Please fill in your e-mail so we can share with you our top stories!