Getty Images
TMZ: Kanye West Got Approval to Build a Massive Home on His Wyoming Ranch Property – How Big Is the Mansion?
In case he doesn't get to move to the White House by the next year, the rapper and fashion designer has plenty to do at his huge ranch, which he is projecting to turn into a fun-filled refuge for his family.
On June 7, 2020, TMZ obtained copies of the permits granted to 43-year-old rapper Kanye West to go ahead and build the massive mansion he has planned for his recently acquired ranch in Wyoming.
According to the news outlet, West signed for the building and zone permits in Cody, Wyoming, and the project for his dream lakeside home has been green-lit by the local authorities.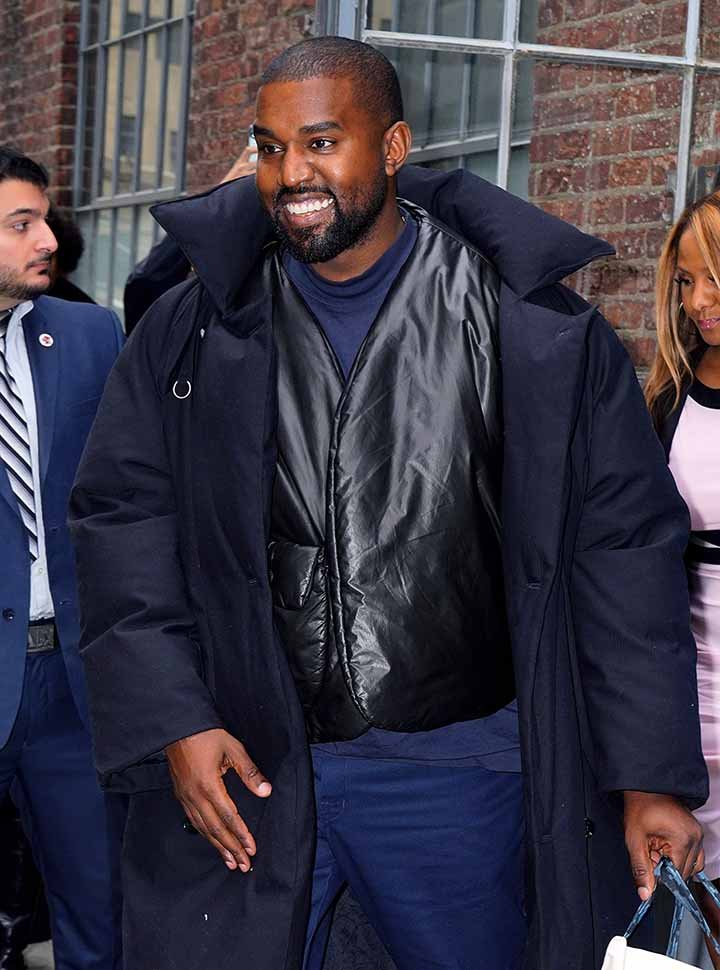 Kanye West at FastCompany Innovation Festival on November 07, 2019 in New York City. I Image: Getty Images.
West reportedly plans to build a 52,000 square foot single-family home with 10 bedrooms and two underground garages, apart from adding two new lake houses.
Although the papers also claim that once built it is going to be the primary home for West, his wife Kim Kardashian, and the four children they share, we cannot picture the Kardashian-West's settling in the Cowboy state any time soon.
MAKING HIMSELF COMFORTABLE
West bought what has come to be called West Lake Ranch, which comprises more than 1,400 acres and is located 75 miles from Yellowstone National Park, in September 2019. The property is valued at $14 million.
While the ranch already includes amenities such as a restaurant, horse barns, and a shooting range, West reportedly wants to give the place an entire makeover, and as a source told The Sun:
"Money is no object. It'll be twice as expensive as the LA home."
Whether or not the Kardashian-Wests leave California for good to establish in West Lake Ranch, West seems to see himself spending a lot of time in there, and he has already installed a music studio on the premises.
PROUD OF HIS WIFE
Like the rest of us mortals have confirmed recently, the Kardashian-Wests don't have to worry too much about their finances, now that both husband and wife are officially recognized as billionaires, to West's pride.
With the purchase of Kardashian's beauty company KKW by the beauty giant COTY for $200 million, the reality-TV star's worth ascended to at least one billion dollars, making Kardashian deserving of the title.
Once the news about Kardashian's milestone became known, West took to his Twitter account to express how proud he was of his wife, dedicating an artsy photo arrangement to his beloved life partner.
RUNNING FOR PRESIDENT
On July 4, 2020, America's Independence Day celebration, West made another attention-drawing move when he tweeted about him running for president of the United States in the upcoming elections.
"We must now realize the promise of America by trusting God, unifying our vision, and building our future. I am running for president of the United States," West wrote, adding the hashtag #2020VISION
As exciting as the possibility for West being a new contender in what has been projected as coming down to Donald Trump vs. Joe Biden, everything indicates that West hasn't taken any serious steps to run as an independent.
West is already past the deadline to register as an independent candidate in at least four states, and he hasn't registered with the Federal Election Committee either.
Please fill in your e-mail so we can share with you our top stories!