Charlie Daniels' Best Hits of All Time — from 'Uneasy Rider' to 'Texas'
Charlie Daniels was active as a singer from the 1950s. He was popular for his contributions to bluegrass, Southern rock, and country music.
As reported by Wide Open Country, Daniels was best known for his hit song "The Devil Went Down to Georgia." It was released in 1979.
In 2003, he released a compilation album called "Freedom and Justice For All." The album accumulated a portion of his most politically-charged material.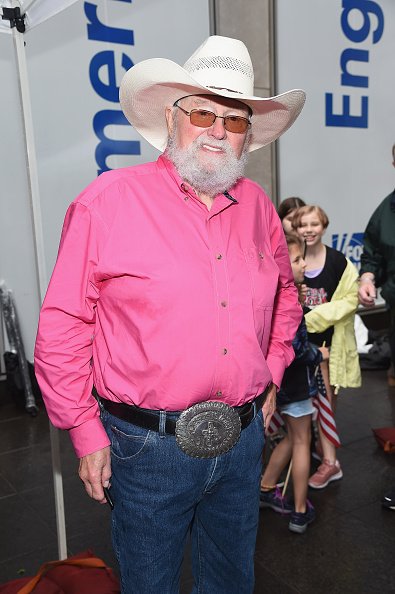 It includes "In America," "God Bless the Mother," "This Ain't No Rag, It's a Flag," and "The Last Fallen Hero." While those tunes catch his qualities, these classics define the career of Daniels.
"UNEASY RIDER"
"Uneasy Rider" is a novelty song, according to Rolling Stone. It was released in 1973 as a single and appeared on Daniels' album "Honey in the Rock."
"THE SOUTH'S GONNA DO IT"
The Charlie Daniels Band released "The South's Gonna Do It" on their 1974 album "Fire on the Mountain." The song managed to embody the complicated duality of Daniels.
"LONG HAIRED COUNTRY BOY"
This song is also a part of the band's 1974 album "Fire on the Mountain." It was first released as a single in 1975 and was re-released as a single in 1980.
"Long Haired Country Boy" finds Daniels believing Jesus walked on water but cursing the television preachers who condemn rock & roll.
"THE LEGEND OF WOOLEY SWAMP"
"The Legend Of Wooley Swamp" was released in 1980 as the second single from the band's album "Full Moon." In a 2015 interview with Rolling Stone, Daniels said, "I come from the coast of North Carolina, and we're loaded down with swamps." He added that he is familiar with them.
THE DEVIL WENT DOWN TO GEORGIA
"The Devil Went Down to Georgia" was released on their 1979 album "Million Mile Reflections." The song narrates the tale of a behind-on-his-collections evil who attempts to win an easy soul by testing a simple country boy named Johnny to a fiddle challenge.
MISSISSIPPI
Released from 1979's "Million Mile Reflections," "Mississippi" is a ballad song. It peaked just inside the Top 20 on country radio. The song features a shockingly delicate, hurting vocal execution from Daniels.
"TEXAS"
"Texas" was released in 1975 from their album "Nightrider." The song is the sound of Bob Wills, filtered through the rock and country music he motivated.
Daniels passed away on July 6, 2020, at age 83, as reported by CNN. He had a hemorrhagic stroke in Hermitage, Tennessee.
Daniels was born in North Carolina. However, he immediately felt comfortable in Nashville. He moved there and played on records with great musicians Bob Dylan, Leonard Cohen, and Ringo Starr.
In 2008, he was inducted into the Grand Ole Opry. It took until 2016 for him to earn entry into the Country Music Hall of Fame.