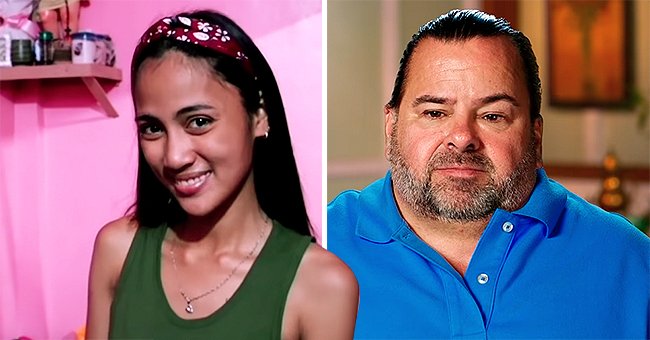 youtube.com/Rosemarie Vega | youtube.com/TLC
'90 Day Fiancé' Star Rose Vega Gives Home Tour While Hinting She Got Rid of Big Ed's Bad Spirit
TLC's "90 Day Fiancé" alum Rose Vega has moved on from her failed relationship with former co-star and partner Big Ed and wants to be rid of his "bad spirit" from her small Philippine home.
"90 Day Fiancé" star Rose Marie Vega is still hellbent on ridding herself of her past with her former partner Ed "Big Ed" Brown.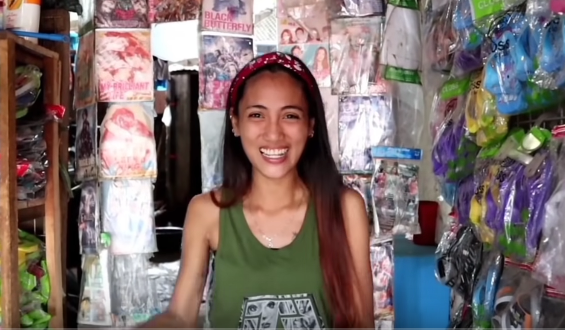 Rosemarie Vega giving a tour of her Phillipine home | Photo: YouTube
The former reality star decided to walk her large fan base through her small home in a tour on her YouTube channel, and hinted at getting rid of Ed's "bad spirit." In her native language, the Philippine beauty said:
"Someone came here; I don't know who but he/she complains that it's hot here and small. So I changed it [wall color] so that the bad spirit will get away."
The new color of Vega's walls was a vibrant hot pink, which she claimed would make the house feel more ventilated, less cramped, and more suited to her personality.
She also pointed out that she now had two electric fans to combat the heat because the certain "someone" she refused to name but was no doubt, Big Ed, jumbled her with complaints about a lot of things, including how hot it was inside her house.
The Vega and Big Ed ship did not sail for long before it crashed.
Vega's humble abode is a small cozy place in the Philippines, where she resides with her four-year-old son, Prince. The former reality star's fans were beyond pleased to see her happy and proud of her small house.
Vega and Big Ed were featured in the fourth season of "90 Day Fiancé" after they met on Facebook. Their love did not last very long, and at the end of the day, Rose left a still-in-love, Big Ed. The heartbroken Ed told ET Canada:
"Right now, we have parted ways with a heavy heart. We wanted different things. We weren't in alignment. I have enough love in my heart for her and Prince."
Although Vega's main pet peeve in her YouTube house tour seemed to be Big Ed's incessant complaining, Big Ed thought that his lack of tact when approaching serious discussions were what threw his former partner off.
He also told ET Canada that their differences stemmed mainly from their opposing opinions concerning having kids. Vega had said in passing that she wanted to have a baby girl, and Big Ed failed to mention that he was not interested in having kids.
He already had a 29-year-old daughter, Tiffany, from a previous relationship, and according to him, he could not afford to have another child. He also believed that his insensitive way of demanding that Vega take an STD test might have pushed her away as well.
The Vega and Big Ed ship did not sail long before it crashed, but the couple did gain a lot of fans who rooted for them despite the cynical viewers who felt otherwise.
The controversy surrounding their relationship became much hotter when fans discovered the pay gap between Big Ed and Vega — she allegedly got nothing while he was paid a large sum.
With the eventful past behind her, Vega seems to be wearing a radiant smile at all times, happy to be with her son, Prince.
Please fill in your e-mail so we can share with you our top stories!