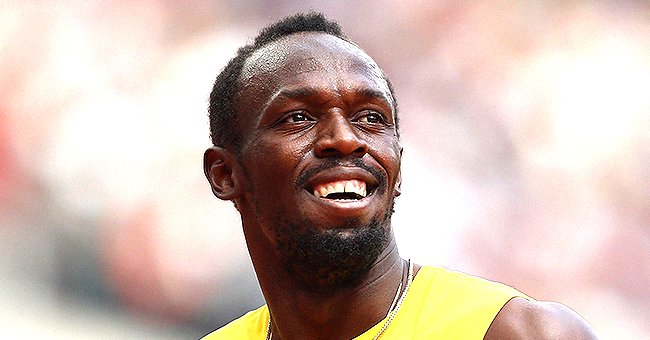 Getty Images
First Look at Usain Bolt's Newborn Daughter Which the Athlete Shared during His Girlfriend Kasi's Birthday (Photos)

Usain Bolt has given fans their first glimpse of his adorable newborn daughter, Olympia Lightning, and they have nothing but praises for the newborn and her mother.
The fastest runner in the world, Usain Bolt, took to Instagram to share the first photos of his daughter, Olympia Lightning Bolt, and her mother, Kasi Bennet, on her birthday, and it was heartwarming.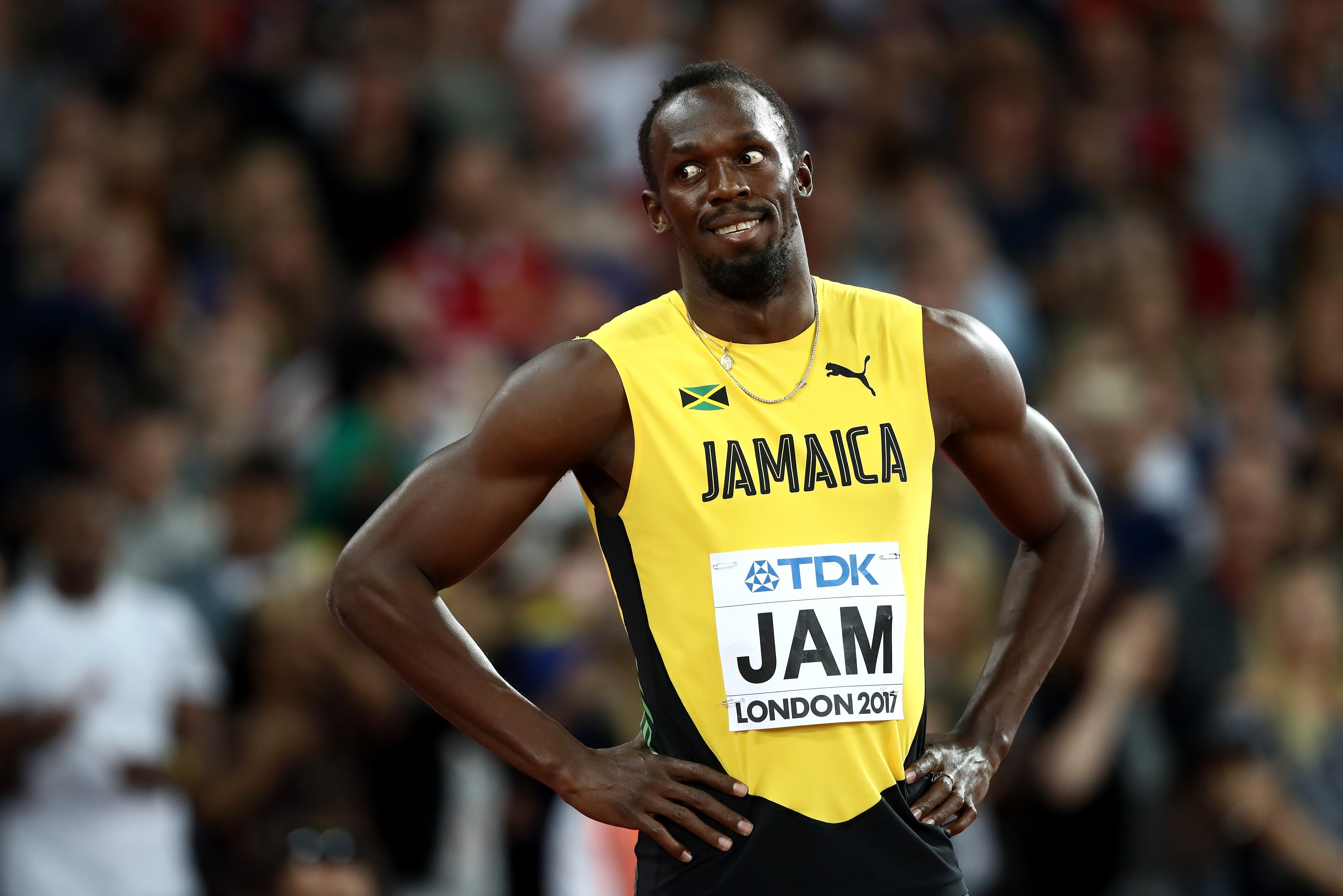 Usain Bolt compete in the Men's 4x100 Relay final during the 16th IAAF World Athletics Championships on August 12, 2017. | Photo: Getty Images.
Bolt shared a series of pictures that showed the mother and daughter looking stunning in their lovely outfits with a sweet message appreciating Bennet and fans are loving every bit of it.
The first image in the series showed Bennet cradling the little Olympia in her arms and looking lovingly at her. The mother-daughter duo twinned by wearing champagne-colored outfits.
While Bennet's was a long flowing ball gown, Olympia's dress had a floral design. Captioning it, Bolt wrote:
"Now we have started a new chapter together with our daughter Olympia Lightning Bolt. I look forward to what the future will bring for us..."
He also wished Bennet a happy birthday adding that he was delighted he got to spend such a special day with her. Bolt further expressed that his desires were to see Bennet wearing her best smile and enjoying all-round happiness.
The second image Bolt shared was a heart-melting picture of his daughter Olympia dressed in a long pink gown and matching bonnet. The newborn looked adorable as she laid on her back and looked at the camera.
He did not want Bennet to deal with all the media that came with their relationship.
The last two images were individual shots of Bennet and Olympia, and the two gave off a dazzling vibe that fans were quick to point out. Fans took to the comments section to share how excited they were for the couple and had praises for them.
Some fans could not help but gush over how cute Bennet and her daughter looked while others stated that Olympia was one of the cutest babies they had ever seen. Someone said:
"Happy birthday Kasi, sorry, but Olympia stole the show ? She is an adorable, welcome baby girl. Blessings to your family."
Some other fans joked that Bolt needed to marry Bennet as soon as possible as they made such a beautiful couple, while some could not get over how amazing the mother and child looked in the photos.
Bolt and Bennet first announced that they were expecting a baby sometime in January. The couple kept the details of the birth private, but on June 14, they welcomed Olympia and waited until this month to reveal her name and pictures.
The couple has been dating for five years, and decided to keep the relationship private. For Bolt, the reason was that he did not want Bennet to deal with all the media that came with their relationship.
While there is no news about when they plan to get married, they are excited at welcoming their daughter and seem to be enjoying their new bundle of happiness.
Please fill in your e-mail so we can share with you our top stories!