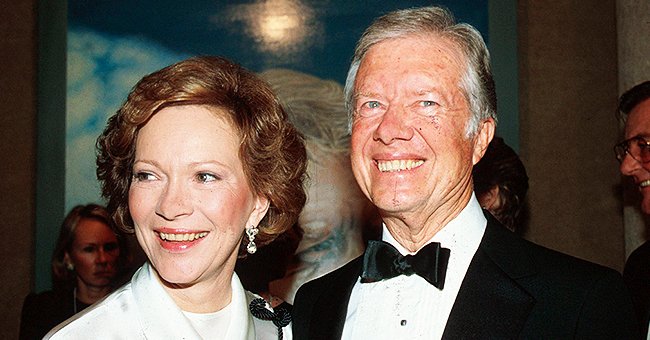 Getty Images
Jimmy and Rosalynn Carter Celebrate 74th Wedding Anniversary – Facts about the Longest-Married Presidential Couple
Jimmy and Rosalynn Carter have been married for 74 years, and over the years, they have stayed together through the good and bad, while enjoying each other's company. Here is a look into their beautiful marriage.
Jimmy Carter and Rosalynn Carter have been married and enjoying each other's company for the past 74 years. While they have had their differences, the couple has been able to stay together for this long. Here is a peek inside their record marriage.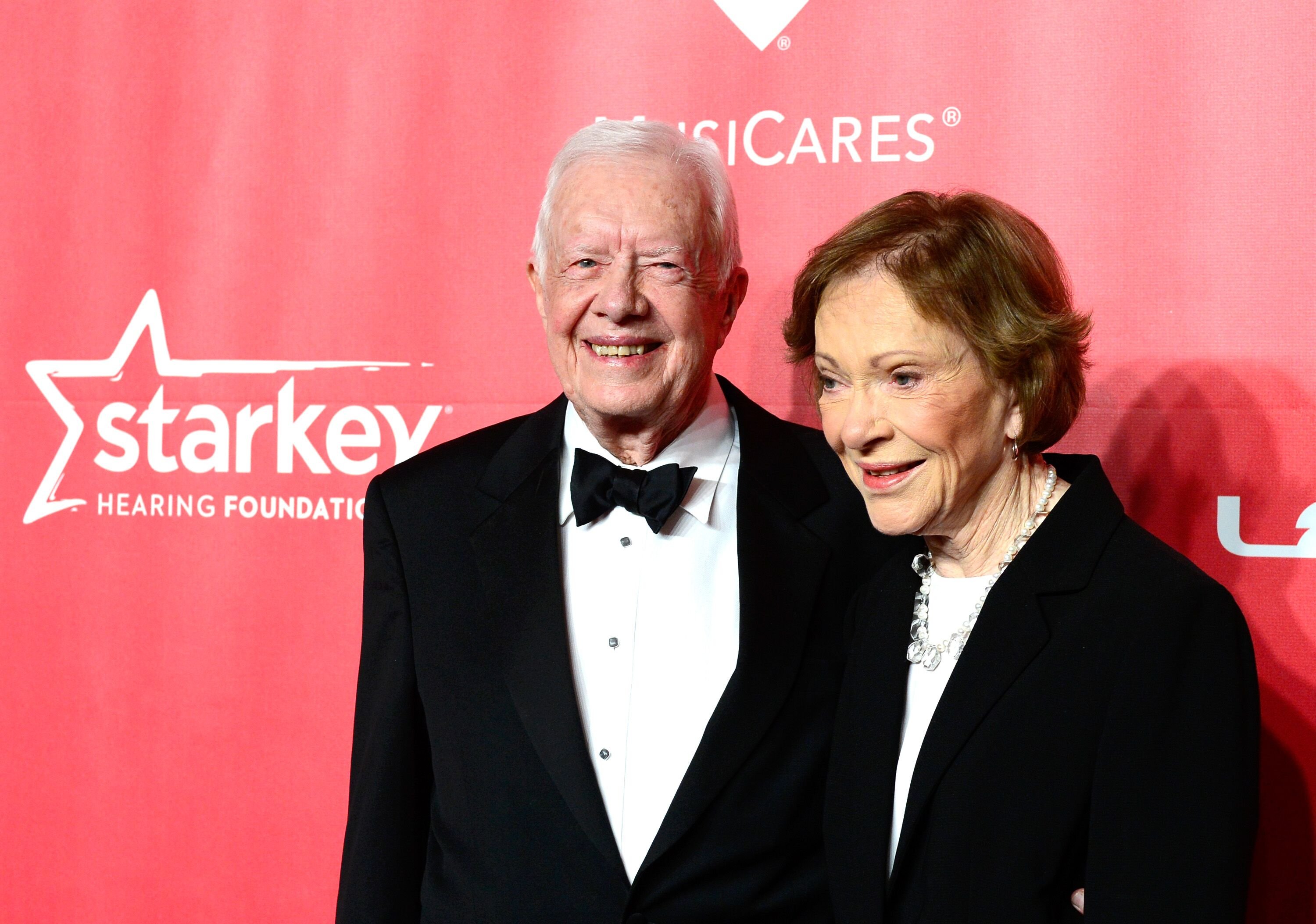 Jimmy and Rosalynn Carter at the 25th anniversary of MusiCares Person Of The Year Gala on February 6, 2015. | Photo: Getty Images
WHEN IT ALL BEGAN
For as long as Jimmy and Rosalynn can remember, they have always been in each other's lives. The two grew up as next-door neighbors, and it was Jimmy's mother, a nurse, that helped birth Rosalynn. At the age of three, Jimmy first laid eyes on Rosalynn, but it was not until they were older that there was a spark.
Rosalynn and Jimmy's younger sister, Ruth, are best friends, and when the girls were in their teenage years, they often talked about boys, with Rosalynn developing feelings for Jimmy, who was away at Naval Academy.
The two girls had been plotting how to set up a date between Rosalynn and Jimmy when he noticed her and asked her to the movies in the summer of 1945. Ruth and her boyfriend joined them, and it was after the date Jimmy knew he wanted to marry Rosalynn.
PROPOSAL AND MARRIAGE
Following their first date, Jimmy had to go back to the academy, and when Rosalynn paid a visit the following year, he asked her to be his wife, but she refused. She admitted that her refusal was because she wanted to attend college, something she had promised her late father.
The couple once hit a rough patch.
Not to be put down, Jimmy and Rosalynn continued their relationship, and a few months after the initial rejection, they got married on July 7, 1946, in a Methodist Church in their hometown of Plains Georgia at the age of 21 and 18.
SECRET TO A LASTING MARRIAGE
To be married for more than seven decades takes a lot of determination and intention, which is why the Carters are often asked the secret to their long-lasting relationship. In a chat with Oprah Winfrey, Jimmy revealed that:
"We decided fairly early in our life to give each other plenty of space… And we try to resolve our inevitable and fairly frequent differences before we go to bed at night."
Aside from resolving their conflicts and giving each other space, another thing the couple does is to read the bible together every night, irrespective of the distance. This practice has been on for forty years and has helped them bond.
GROWING OLD TOGETHER
Life for Jimmy and Rosalynn has been good although they have had their share of troubles. The couple once hit a rough patch when they tried writing a book and could not agree on some little things. They, however, resolved it by deciding to get an editor.
Throughout his campaign and time in the White House, Rosalynn served as a strong pillar of support for her husband and helped champion his campaigns in whatever way she could.
Their marriage has been blessed with four kids — Jack, Chip, Jeff, and Amy. The couple also has 12 grandchildren and ten great-grandchildren whom they love and often discuss most times.
For Jimmy, his greatest accomplishment has been marrying Rosalynn, and for Rosalynn, her marriage to Jimmy is one of the best and lasting partnership she could ever engage in.
Please fill in your e-mail so we can share with you our top stories!