Halle Berry Slammed by Fans for the Way She Spoke about Her Upcoming Trans Movie Role in an Interview
Halle Berry recently shared that she is interested to play a transgender man in an upcoming movie during an IGTV interview, but the netizens were not pleased. 
Halle Berry recently revealed that she was considering playing the role of a transgender man in an upcoming film. Netizens on Twitter met her remarks with extreme backlash for two reasons. 
Over the past weekend, Berry chatted with hairstylist Christin Brown and talked about why she wanted to play the role. The project came across her path years ago but she was sidelined so she could star in and direct "Bruised," her first directorial movie.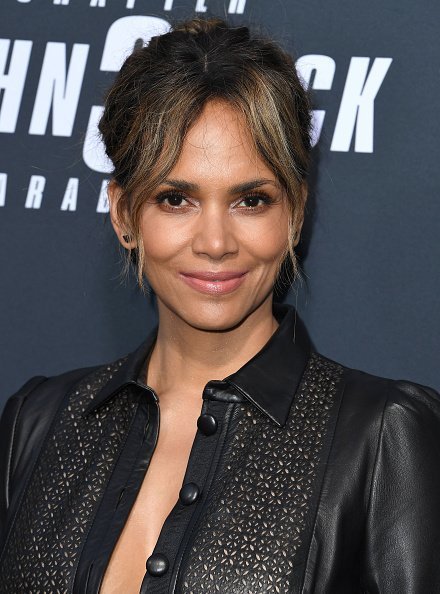 NETIZENS DON'T APPROVE 
During the chat, Berry misgendered the character by using the wrong pronouns to describe a trans man. She referred to him as "she/her" throughout the interview and some netizens were quick to point that out in their tweets. 
The actress shared during the interview that the character is a woman that transitioned into a man and that she seemed interesting to her. 
So, Halle Berry is planning to play a trans man in an upcoming film, and the first red flag is she keeps using "She/Her" pronouns to refer to this trans man (makes it clear she means FTM). https://t.co/dDUzioEQGu

— Laura Kate Dale (@LaurakBuzz) July 6, 2020
Berry then said that the protagonist changes to a man, referring to them as "it."
Berry added that she wanted to understand the world of transgender people and to dive deep into the project as she did in "Bruised." She also mentioned how the new project will require her to cut off her hair. 
Hounded from playing a trans man, Halle Berry says transgender people must have 'opportunity to tell own stories'. Doesn't work both ways. What about all the men who say they are women and claim to represent feminism? What an insult to females. Like Halle. It's not their story.

— Sonia Poulton (@SoniaPoulton) July 7, 2020
WHY THE INTERNET WAS ENRAGED 
The actress excitedly said that she wanted to experience and study the world of the protagonist. She went on to add how it is important for her to tell stories, especially ones that involve females. 
Berry then said that the protagonist changes to a man, referring to them as "it." One of the netizens was quick to point out how wrong it was of her to refer to a human being as "it" in their tweet. 
Halle Berry on playing a trans man in her next movie: "It's really important to me to tell stories, and that's a woman, that's a female story – it changes to a man, but I want to understand the why and how of that. I want to get into it."

Cis actors need to stop doing this.

— Serena Daniari (@serenajazmine) July 6, 2020
Continuing to share why she wanted to play the role so much, Berry said that she simply wanted to know the why and how of the protagonist's story. 
Twitter was enraged over the fact that Berry's misguided notions about gender led her to refer to a trans mas as "female." However, her misunderstanding barely came as a surprise to many since Hollywood's history of representing trans people has not exactly been fair. 
Cannot overstate the extent to which the way Berry misgenders and appropriates her character in this interview is how cis women habitually talk about trans men IRL. https://t.co/Y7n8mBmcjG

— (((Jay Edidin))) (@NotLasers) July 6, 2020
Berry, who previously clapped back at haters after they criticized her for letting her young son wear heels, was also criticized for being inconsiderate since the role would be better suited to be played by a trans man.
However, some users also opined that an actor's job is to play any character they want to because it is the very essence of acting. They thought that there was no harm in Berry playing a trans woman because she is a woman as well.
Trans women are women.

Also

Halle Berry shouldn't play a trans woman because she's a biological woman, not a trans woman.

Does it make me transphobic that I think these two ideas contradict each other?

— Curt (Libertarian) (@checkmatestate) July 7, 2020
This is not the first time that an actor was criticized for choosing to play the role of a trans person. In 2018, actress Scarlette Johansson was slammed for sharing that she was planning to portray a trans man in "Rub and Tug."
Berry apologized to the netizens with a Tweet, saying that she understands how she should not have considered playing the role as a cisgender woman. She also shared that she will continue to learn from her mistake.