Dwight Gooden Spent Almost 7 Months in Prison — inside His Troubled Life and Legal Problems
When retired MLB star Dwight Gooden made his professional debut in 1984, fans noticed his enormous potential, and he was thought to be a future star. However, his career and life were derailed by drug addiction, which saw him incarcerated for seven months. 
Dwight "Doc" Gooden's story jumps off as one of the saddest sports stories not just in the history of baseball but sports as a whole. At the age of 19, Doc Gooden became the youngest player to feature in an All-Star game.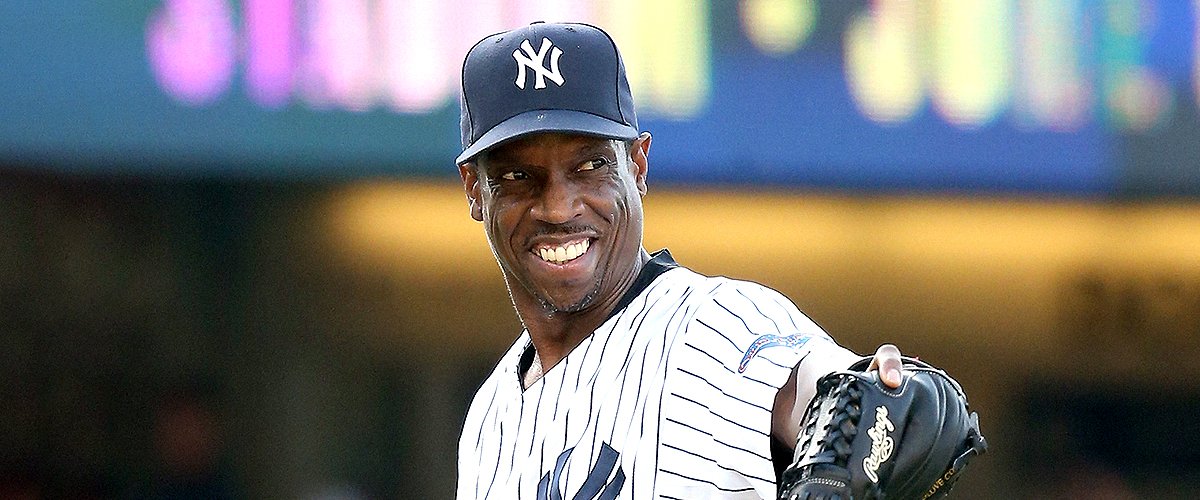 The former professional baseball pitcher made his MLB debut for the New York Mets in 1994 and led the team to victory in the 1986 World Series.
Gooden remained a standout pitcher in the years that followed, but his career was eventually derailed by alcohol and cocaine addiction.
FALL FROM GRACE 
Dwight Gooden, who made his professional debut with the Mets in 1984, enjoyed a blistering start to his MLB career. The MLB player was the youngest player to feature in an All-star game, and in 1986 the mercurial baseball pitcher led the Mets to their most recent World Series win. 
Unfortunately, the '86 Mets were famous for their playing style, but they had also gained notoriety for their hard-partying lifestyle, which was often fueled by drugs. 
Gooden was a victim of this lifestyle, and it eventually got the better of him, putting a halt on his early career rise. Gooden's troubles began in 1994 when he tested positive for cocaine while representing the Mets. He was subsequently suspended for 60 days.
While serving out his suspension, he again tested positive for cocaine, and a harder punishment was meted on him, causing him to miss the 1995 season.
After playing for 16 seasons in the MLB and five different MLB franchises, the talented player retired. His drug addiction problems became amplified after his retirement, and in 2002, he had a run-in with the law.
Tampa police arrested the four-time All-Star for a DUI offense, and he later pleaded guilty to reckless driving and was handed a year probation.
In 2005, Gooden was arrested by police after turning himself in on felony charges. Few days before that, the controversial player had fled from police after he was stopped on suspicion of drunk driving. Gooden was later booked on charges ranging from fleeing police to resisting arrest without violence and DUI. 
Later that year, the iconic baseball player pleaded guilty to all charges and an unrelated domestic violence charge. He was subsequently placed on a 3-year probation, which he violated in 2005 by using cocaine.
For violating his probation terms, Gooden was sentenced to one year and a day imprisonment at a Florida state prison.
DWIGHT GOODEN'S TIME IN PRISON
Due to his time in jail and a rehabilitation facility, Gooden stayed in prison for only seven months, even though his sentence was for one year and a day. 
Despite spending just over 50% of his prison sentence, it was evident that Gooden did not enjoy his time behind bars. The Mets legend described his stay in prison as a "humbling experience" and hoped that it would help him chart a new course. 
At some point during his prison term, he spent ten days in a one-man cell, where he was not allowed any communication with the outside world, including family members. While speaking on his horrible experience in prison, Gooden said:
"I can't come back here. I'd rather get shot than come back here. ... If I don't get the message this time, I never will."
In November 2006, Gooden was released from prison, and the Cy Young winner insisted he had learned his lesson and would stay clean and sober this time.
DWIGHT GOODEN CONTINUES TO STRUGGLE
Initially, Dwight Gooden's prison time looked to have achieved the desired result with the legendary pitcher even claiming in a 2016 interview that he had been sober for years.
During the interview, the frail-looking Gooden talked at length about his past struggles and revealed that he takes every day as a blessing because he never thought he would live that long given the dangerous life he lived for more than two decades.
Gooden has also talked about his struggle to stay clean and how partying and visiting the strip club have been significant triggers in his cocaine and alcohol addiction over the years. Gooden revealed how he has been able to deal with his urges, saying:
"Or my therapist, I'll call her. I'll have somebody to talk about it where before it took me a long time."
Shortly after Doc's 2016 interview, former Met Slugger Darryl Strawberry came out publicly to raise the alarm over his friend's state, describing him as a "complete junkie-addict." Strawberry continued:
"I've been trying behind the scenes to talk to him and get him to go for help, but he won't listen. He thinks he can manipulate and BS his way through everything."
Strawberry's claims were corroborated by Gooden's ex-girlfriend Janice Roots. The latter revealed she had been in a relationship with the retired pro baseball player for four years but had to quit the relationship after things became toxic due to Gooden's cocaine use.
In 2019, Gooden was arrested in Holmdel, New Jersey for cocaine possession after police stopped him around midnight for driving erratically. He was also booked for driving under the influence. 
A few weeks later, the former Rookie of the Year was arrested by police for allegedly driving under the influence and against traffic in Newark's one-way street. 
In September 2019, Gooden pleaded guilty to third-degree drug possession, and as a part of the plea deal, the former MLB star must complete a drug rehabilitation program.
DWIGHT GOODEN'S PERSONAL LIFE
Dwight Gooden's personal life also suffered from his alcohol and drug addiction, which led to failed marriages and a strained relationship with his children. 
His most recent marriage was to Monique Moore on January 24, 2009, and the pair later got divorced in 2013. The former couple share two children, son, Dylan, 14, and daughter Milan, 7.
Despite their divorce, Monique still has so much love for him and is rooting for him to pull through his latest setback. Gooden has worked on his relationship with his kids and makes an effort to spend time with them even though they now live with their mom in Maryland.
Before his marriage to Monique Moore, Dwight Gooden was married to Monica Harris from 1987 to 2004, and the pair shared five children. 
Gooden's eldest son Dwight Gooden Jr. has been very vocal about his father's addiction struggles. Despite throwing his support behind his father several times, he expressed his disappointment at his father's latest misdemeanor.
Dwight Gooden's fight to stay clean may have taken a blow with his latest relapse, but with all his family rallying around him, the proud grandfather has much reason to keep fighting.