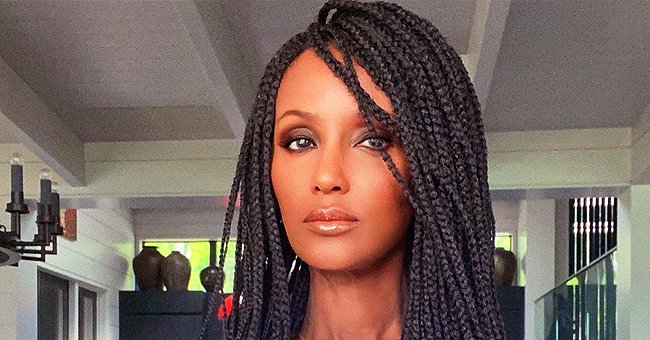 Instagram/the_real_iman
Iman Looks Youthful at 64 in a New Picture Wearing a Rainbow-Printed Shirt and Neat Long Braids
Even though she remains a beautiful model in her mid-sixties, David Bowie's widow is not one to post images of herself in social media frequently, and in her latest appearance, she shocked everyone with her youthful look.
64-year-old Somalia-born fashion model Iman has recently taken to Instagram to share a picture of herself to support a good cause and her fans were impressed to see how youthful she still looks despite her age.
On July 7, 2020, Iman responded to fellow supermodel Naomi Campbell's nomination to take part in the rainbow hearts campaign in support of the essential workers that put their lives at risk to keep the world going during the COVID-19 pandemic.
Iman wore a white t-shirt with a rainbow made of hearts and the words "Thank You" as part of the campaign, and she invited actresses Lupita Nyongo, Danai Gurira, and Gabrielle Union, among others, to do the same.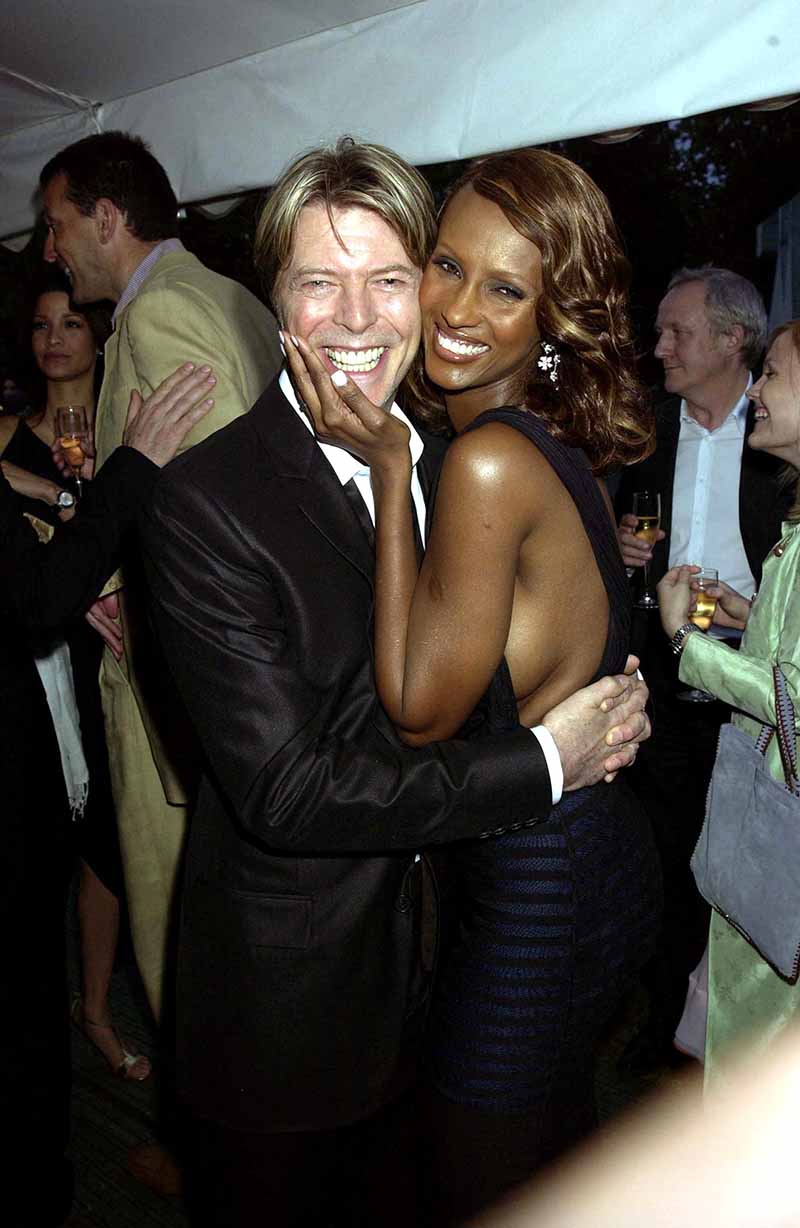 David Bowie & Wife Iman, The Serpentine Gallery Summer Party In London in 2002. I Image: Getty Images.
The campaign also includes offering rainbow facemasks for sale, with the profits going to support these essential workers through different charities that are working in collaboration with each other.
Iman also wore her hair in long and thing braids that she proudly runs her fingers through as she gives the camera a strong look.
DAVID BOWIE TRIBUTE
Iman was famously married to late iconic British rock singer David Bowie for more than 20 years, until the influential recording artist passed away from cancer in 2016, at the age of 69.
On January 8, 2020, what would have been Bowie's 73rd birthday, Iman took to her Twitter account to pay a little tribute to her late husband, simply sharing a throwback black and white image of the singer.
DAUGHTER LEXI
Bowie and Iman share 19-year-old daughter Lexi Jones, and she has recently shared in social media that it has been very difficult for her to be away from her mother, who she hasn't seen in six months, during the COVID-19 restrictions.
As Jones shared in social media, featuring a throwback image of Iman and herself as a child, she has been stuck in California and hasn't been able to travel and visit her mother in New York City.
In an attempt to raise awareness about the importance of individual responsibility to contain the pandemic, she told everyone out there to keep practicing social distancing in order not to let the virus stay around for longer.
Please fill in your e-mail so we can share with you our top stories!