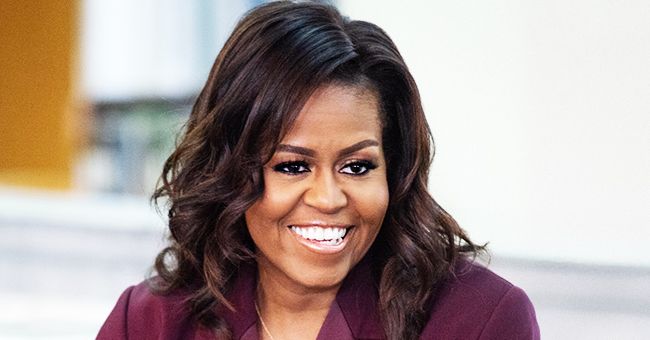 Getty Images
Michelle Obama Shares Sweet Video of Dad and Daughter Singing a Powerful Song Together

Most fathers have a soft spot for their daughters. Michelle Obama spotted a sweet video that shows one such father.
The former first lady of the United States took to Instagram to praise a father who is teaching her child the importance of loving one's skin. The video, which shows the father and daughter singing a powerful song together, has garnered more than one million views.
Obama, an icon for Black people around the world, affirmed that Black is strong. She ended her caption of the video with the hashtag "#BlackJoy."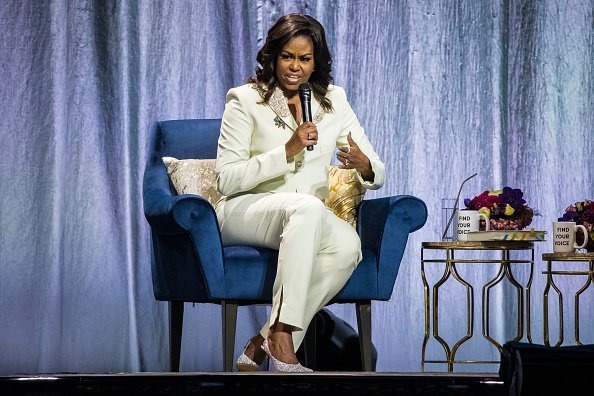 Michelle Obama at the Ericsson Globe Arena on April 10, 2019 in Stockholm, Sweden | Photo: Getty Images
A SHOCKING SURPRISE
The father in the video was Daniel Johnson, a full-time musician. Amidst the coronavirus pandemic, he took a break from work to focus on working with his 5-year-old daughter, Dakota Elle, as reported by Today.
The song is about loving one's black skin and that being black is being strong and powerful. The father instructed his daughter to sing after him.
He was surprised when he learned that Obama shared his video. He was teaching his daughter music because it was her way of communicating with him and his wife, Titeanna.
MUSIC AS COMMUNICATION
Johnson revealed that Dakota had difficulty in speaking until she was 4. The New York resident shared they had their daughter evaluated by a specialist.
But the latter could not explain why the child could not talk and would just mumble words, as reported by Today. He said: "I introduced the piano to her. She would just sing melodies to us, and that is how she would prefer to communicate with us than talking."
Throughout her career, Obama gave out powerful and notable speeches.
AN INSPIRATION
Obama has been spending her time doing advocacy work. She focused her attention on social issues such as poverty, education, and healthy living, as reported by Biography.
Throughout her career, Obama gave out powerful and notable speeches. "Every day, the people I meet inspire me, every day they make me proud, every day they remind me how blessed we are to live in the greatest nation on earth," she said in the 2012 Democratic National Convention.
She published a book in 2018 called "Becoming." In the memoir, she opened up about her experiences, including her childhood in Chicago, and her time in the White House with her husband, former US president Barack Obama.
In another heart-melting video, a father and daughter in Utah performed an uplifting song. Mat Shaw and daughter Savanna earned online praises after they sang "The Prayer" and "A Million Dreams," as reported by Fox 13 Now.
Music has been Mat and Savana's passion. Because choir practices were canceled due to coronavirus, they made one of their closets at home into a "quarantine recording studio."
Obama is a music lover, as shown in how she admired singer Alicia Keys for the latter's unique talent. The former first lady recently read an excerpt from the singer's book "More Myself" and admired her for sharing her music and her soul.
Please fill in your e-mail so we can share with you our top stories!