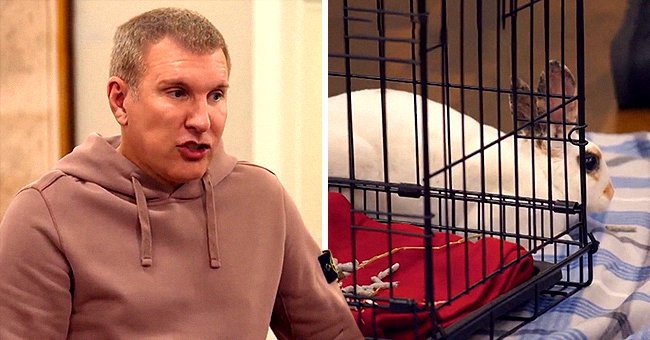 Instagram/chrisley_usa
See What Chloe Chrisley Brought Home from School That Shocked Todd in a New Season Promo
Todd Chrisley finally "knows what's wrong with education" after he saw what his adorable granddaughter, Chloe brought home from school, in a new clip from "Chrisley Knows Best."
In a new clip posted by the patriarch of the Chrisley family to tease ahead of the season premiere of their television show, matters quickly took an unexpected turn when Todd walked in on what Savannah and Chloe had been up to.
THE TEASER CLIP
While Todd thanks "God each day" for Chloe, he didn't feel very thankful for her companion that made it back home with her. "What is this?" Todd asked with a frown as he walked in.
His daughter Savannah didn't think it a big deal but "cute" instead, and explained to her dad that the school allowed Chloe to bring her pet rabbit home for the night. When Chloe went on to say that it came with the blessing of her teacher, Todd wagged his finger and added, "This is what's wrong education."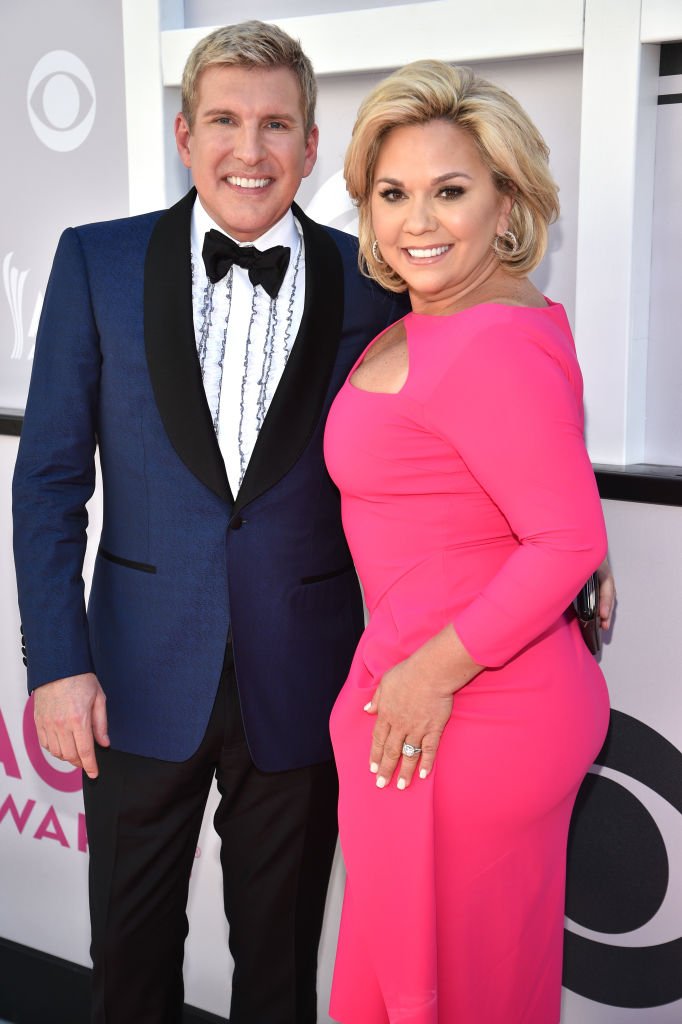 Todd and Julie Chrisley attend the 52nd Academy Of Country Music Awards on April 2, 2017, in Las Vegas, Nevada. | Source: Getty Images.
WHO IS CHLOE?
Todd and his wife Julie are parents to five kids in total, namely Lindsie, Chase, Grayson, and Kyle, apart from Savannah. Chloe is Kyle's daughter, but Todd and Julie currently have full custody of her.
Chloe was born in 2012 from Kyle's relationship with a woman named Angela Johnson. He attained full custody of Chloe in earlier years, but Kyle's struggles with mental illness caused him to lose custody of her to his parents.
WHEN THE REALITY SHOW RETURNS
"Chrisley Knows Best" returns to television screens for its eighth season on July 9, and the USA website has fans looking forward to it' most drama-filled season yet, which includes Savannah's postponement of her wedding.
FATHERLY FIERCENESS
As Todd never holds back on his opinions, he also made his position on racism clear when a social media user made a comment on one of his posts where he shared a picture taken with Chloe. While the user urged Todd to say within his racial demography, the family patriarch didn't let it slide.
In no uncertain terms, Todd reportedly said that colour doesn't mess people up, but that their "ignorance and hate" surely would, and he finished off his reply by stating that he will pray that the social media user will be granted "clarity."
KYLE IN LOVE
Chloe's dad Kyle Chrisley had found love with a woman named Ashleigh C Nelson, and he proudly showed her off in recent selfies posted to social media.
Nelson celebrated her birthday earlier this month, and Kyle couldn't help but send her a sweet and heartwarming message in tribute of the special day.
Please fill in your e-mail so we can share with you our top stories!