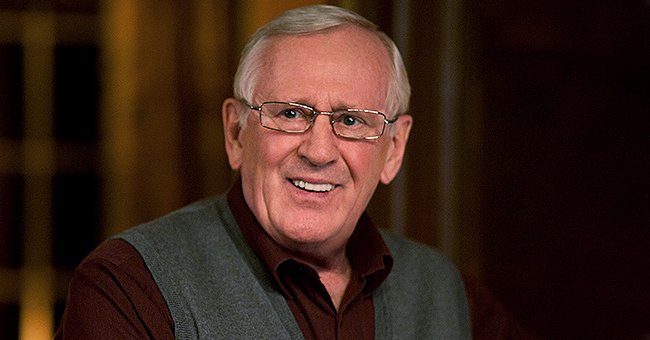 Getty Images
'Blue Bloods' Character Henry Reagan Once Had Trouble Walking — inside the Show's Early Episodes
Fans of "Blue Bloods" are familiar with the patriarch of the family Henry Regan having trouble walking during the show's early episodes, but not many are familiar with the reason. Here is a look into the show's early episodes.
"Blue Bloods" has endeared itself to the heart of many viewers who follow the life of the Regan family and their daily battles with carrying out their duties as law enforcement agents.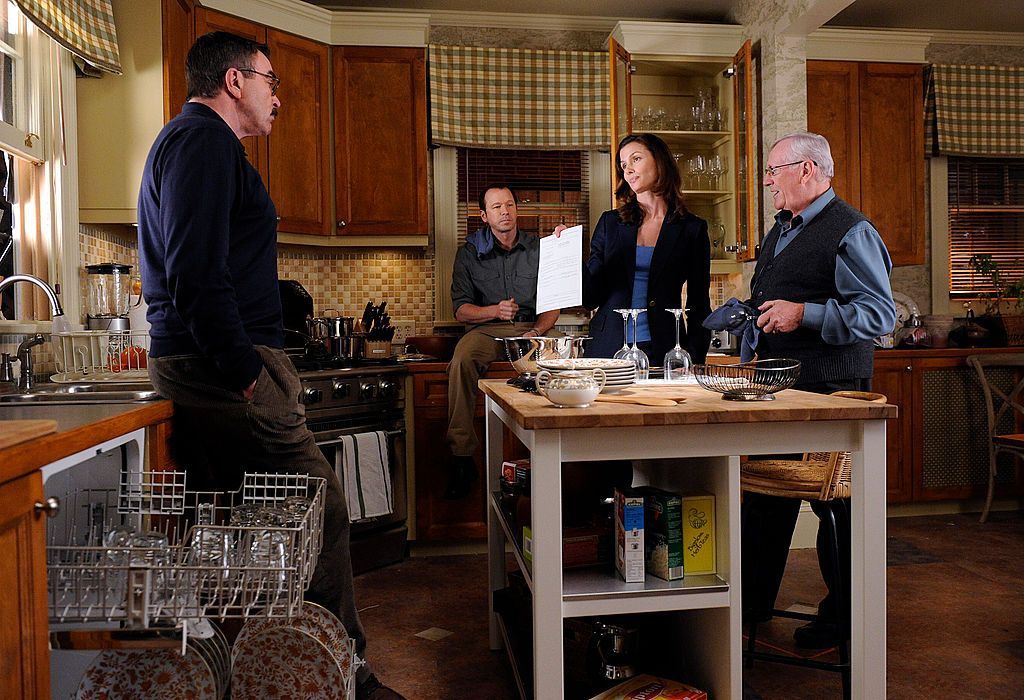 Frank (Tom Selleck), Danny (Donnie Wahlberg), Erin (Bridget Moynahan), and Henry Reagan (Len Cariou) on the set of "Blue Bloods" "Privilege" episode on September 08, 2010 | Photo: Getty Images
Many are aware of the loving and sometimes overbearing relationship between the family's patriarch and former police commissioner Henry Regan (played by Lou Cariou) with members of the larger Regan clan.
There are many interesting things about the series, but one interesting fact is that in the early episodes of the show, Henry once had trouble walking and often had a limp. Interestingly, some fans are not aware of why he had the limp.
Henry's trouble with walking can be noticed in the first-ever episode of the series. He and his son Frank (played by Tom Selleck) were walking through the crowd following Frank's son's graduation (Jamie played by Will Estes).
Frank notices the limp and asks if his father is doing fine to which Henry replies in a hilarious manner. He told Frank that he was actually doing fine as he had a hip replacement and was not an invalid.
By season one episode four, Henry was walking without his cane and has made an almost full recovery to the extent that he begins to meddle into police affairs against the wish of his son Frank. The two butt heads with Frank reminding Henry that he had retired.
Henry makes reference to his trouble with walking again in Season one episode five (titled "What You See) when he and Erin (Frank's daughter played by Bridget Moynahan) were at a handball event.
Frank and Henry have a wonderful father-son relationship.
He lamented to Erin that his athletic days were over, and she asked him who was going to teach her daughter, Nicky, how to play handball, to which Henry replies that Nicky never cared much for handball.
Henry is known for his thoughtful advice and making sure that every member of the family is around for the famous Reagan family dinner that takes place almost every episode.
His wise advice spans from talking about how important family is, to what makes a cop good or bad. His timely advice to his son Frank helped Frank approach cases in a different light.
Interestingly while Frank and Henry have a wonderful father-son relationship, the age difference between the actors in real life allowed them to have an even more amazing friendship offscreen.
Lou Cariou, who plays Henry, was born in 1939 in Winnipeg Manitoba Canada while Tom Selleck, who plays Frank, was born in 1945 in Detroit, Michigan United States, which means technically, Cariou could not have given birth to Selleck.
The men have had bustling careers before taking on their roles on "Blue Bloods" with Selleck known for his role as Thomas Magnum in the 80's series" Magnum P.I." In comparison, Cariou was an accomplished Broadway star.
"
Blue Bloods
" has resonated with many people, especially cops,
since the storylines are relatable
to real-life incidences, thanks to the crew hiring a former officer to work on the scripts.
Please fill in your e-mail so we can share with you our top stories!