Pregnant Nikki Bella Reveals Unborn Baby Boy Is a Dancer Just like His Dad Artem Chigvintsev
With the arrival of Nikki Bella and Artem Chigvintsev's first child just around the corner, the reality star revealed that their bundle of joy already takes after his dancing dad.
Happy couple Artem Chigvintsev and Nikki Bella announced in January that they would soon be parents. Now with their son's arrival just around the corner, Bella dished on the sweet moves he gets up to already - clearly inherited from his dad.
On the "Total Bella Podcast" on Wednesday, Nikki and her sister Brie spoke about their respective pregnancies and how they experience the final trimester. The sisters proved that they did everything together, well almost everything with due dates a week and a half apart.
"One thing that I will say about my son is that he loves meditation music," Nikki told Brie and elaborated. "Because I listen to the same meditation music every day … when I put it on, he's like his daddy."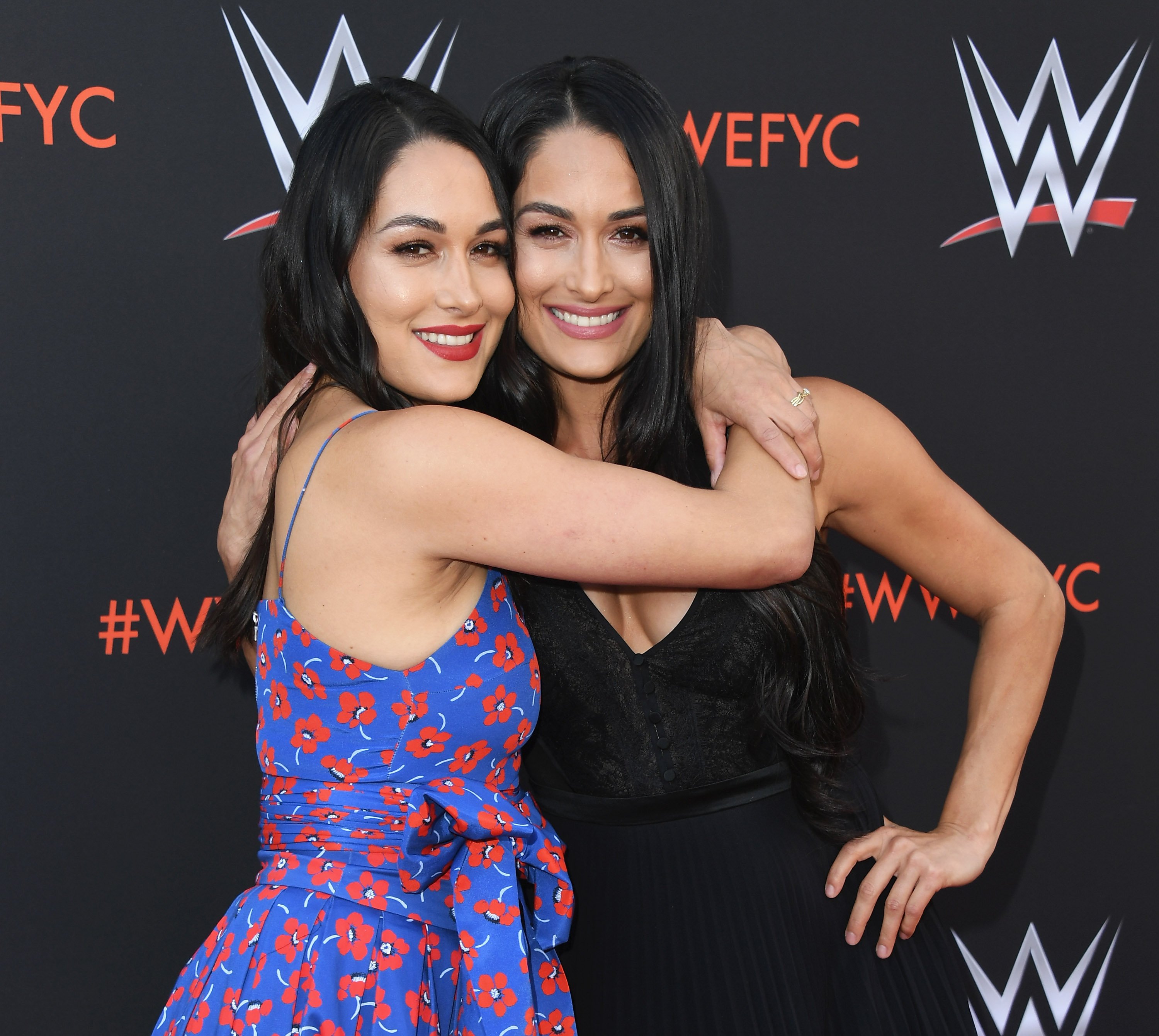 The 36-year-old reality star likened her son's inter-womb shenanigans to "bumping and grinding and moving," as his levels of excitement perk up at the sound.
With a "Dancing With the Stars' dancing pro for a father, Nikki is not surprised at the level of their unborn son's activity. 
The couple can't wait until their son arrives, and the news of their unborn also came less than a month after they became engaged. When Chigvintsev shared the news with his followers, he did so more in the sense of showing gratitude that she accepted his proposal and wrote:
"You are the best thing that has ever happened to me. So excited for what's to come I love you more than anything and thank you for saying Yes."
Nikki and Chigvintsev initially met back in 2017, and they became friends. Their relationship took a step to romance later on, and news of them dating broke in January 2019.
Last month, Nikki shared an update on their expectancy timeline, as she said in the caption to a photo that their son would be arriving in "38 days or less."
Last month the couple also had cause for celebration when Chegintev turned 38, and Nikki Bella made sure to pay him a sweet tribute in honour the special day.
Thanking higher powers for bringing him into her life, Nikki gushed about their future and how she can't wait for all the other birthdays, travels and experiences that still await them.