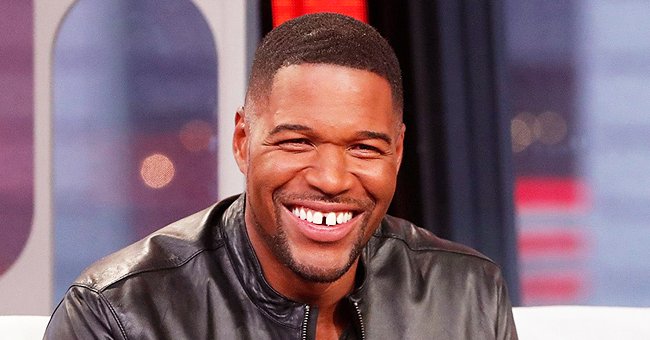 Getty Images
Michael Strahan's Twin Daughter Sophia Shows off Her Beautiful Sporty Look and Braided Pigtails (Photos)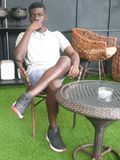 Former NFL star Michael Strahan's twin daughter Sophia Strahan recently took to her Instagram page to show off her braided ponytail in beautiful outdoor pictures.
Sophia Strahan, 15, is one half of TV personality Michael Strahan's twin daughters. Sophia is a big fan of the photo-sharing social media app, and her Instagram page is splattered with several beautiful selfies taken all over the world.
The beautiful teenager recently took to her Instagram page to share a series of beautiful outdoor pictures. In one of the photos, Sophia posed in a black tennis style mini dress which she paired with a purple face cap and beautiful Nike sneakers.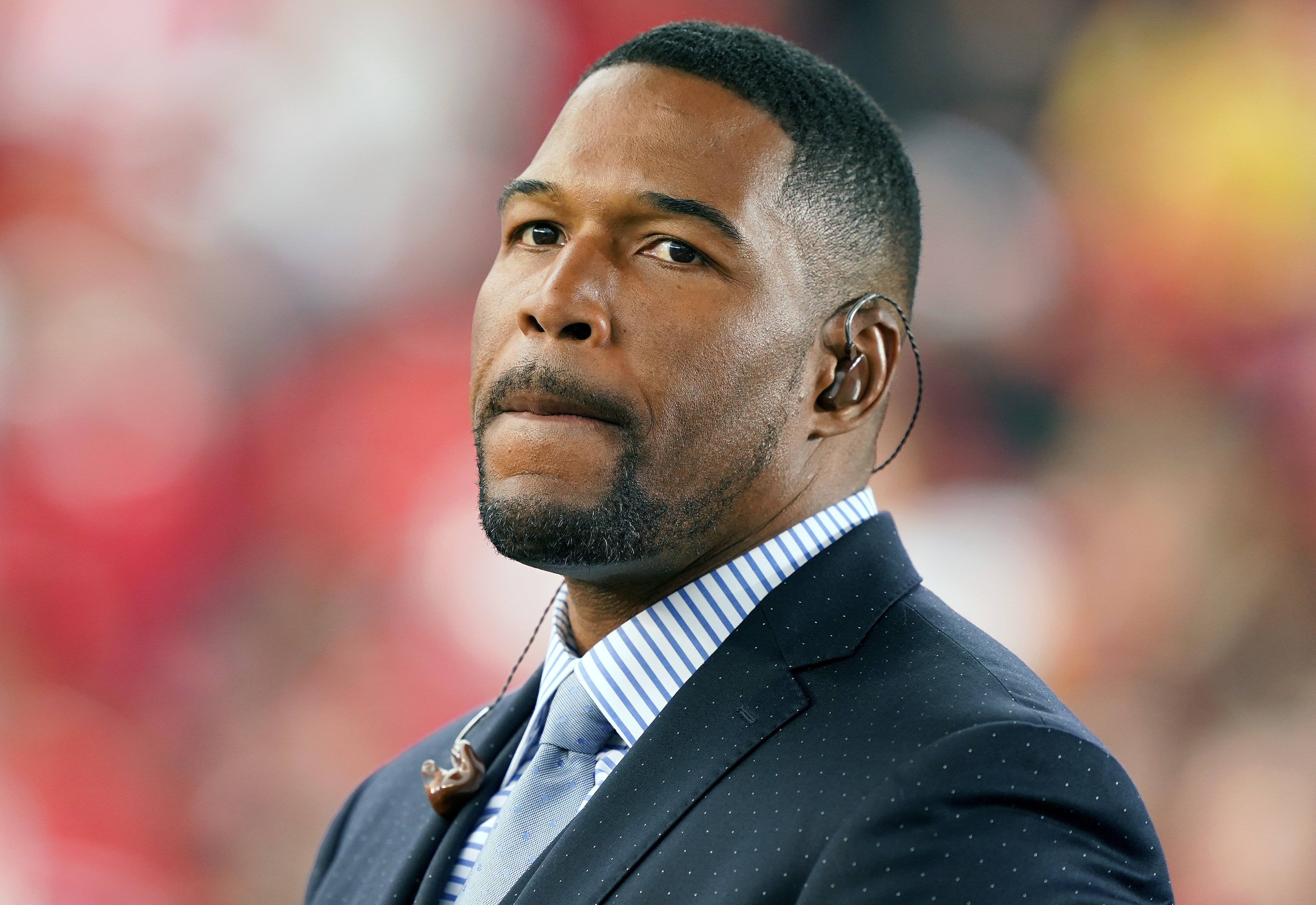 Michael Strahan at the NFC Championship game between the San Francisco 49ers and the Green Bay Packers in January 2020. | Photo: Getty Images
In the second photo, Sophia clasps her cheeks together as she makes a funny face. The pose gives a perfect view of her well-braided ponytails and the beautiful natural background.
Michael Strahan is very close to his twin daughters and goes the extra mile to create enough bonding time. While speaking on the current trend of celebrity couples having twins, Strahan was generous enough to offer some advice. He said:
"I know it's hard at first, but at a certain point, they will take care of themselves. They will be each other's best friend..."
The "Good Morning America" co-host shares his twin daughters, Sophia and Isabella, with his ex-wife Jean Muggli. Strahan and Muggli got married in 1999 and split in 2006.
Before his marriage to Jean Muggli, Michael Strahan was married to Wanda Hutchins, with whom he shares two children, daughter Tanita, 28, and son Michael Strahan Jr., 25. The one-time couple got hitched in 1992, but the marriage hit the rocks four years later.
Court documents reveal that Strahan, 48, accused Muggli of physically and verbally abusing their twin daughters.
Strahan's eldest child, daughter Tanita, is a visual artist and resides in Los Angeles. Meanwhile, the TV host's only son Michael Strahan Jr. currently lives in New York and is a proud UTSA alumnus.
Over the years, Strahan has set the standard for his children through his passion and dedication to work. In 2017, the father of four revealed he kept working after retiring from the NFL, because of his children. He explained:
"They're the reason I wake up and work so hard. I'm not working hard to pay for things, I work hard to be an example."
Even though he tries to instill some core values in his children, Strahan is quick to point out that the most important thing he wishes for his children is for them to find happiness and something they are inspired to do.
With four children ranging from 28 to 15, Strahan has a wealth of knowledge in parenthood and life. In 2016, the "GMA" co-host claimed the most important lesson he has learned as a father is that it is okay sometimes to have "mindless fun."
Meanwhile, Strahan is currently locked in a bitter custody battle with his ex-wife Jean Muggli, over their twin daughters. Court documents reveal that Strahan, 48, accused Muggli of physically and verbally abusing their twin daughters.
The case is still unfolding, and there have been accusations flying around, but everything remains the same with Strahan as he dotes on his children at every given opportunity.
Please fill in your e-mail so we can share with you our top stories!