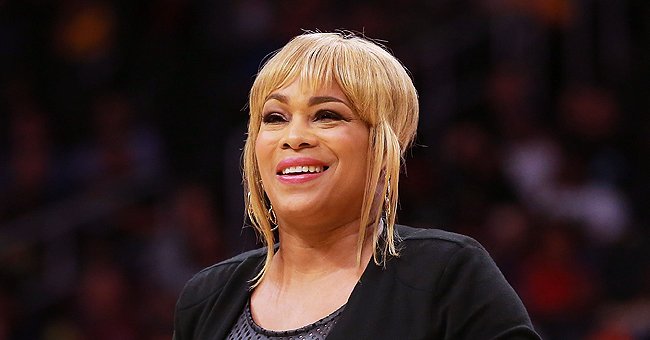 Getty Images
TLC Singer T-Boz's Daughter Shares Stunning Selfie in a Printed Top and Gold Accessories

Singer T-Boz's daughter, Chase Anela Rolison, shared a selfie picture of herself on her Instagram page, which led to her receiving praise from some of her followers that commented.
When Chase Rolison, the daughter of TLC singer T-Boz, shared a selfie on her Instagram page, she may not have been expecting the huge praise she received from a section of her followers.
However, the comments that followed the cute picture shared by the 19-year-old showed that many of her followers appreciated her beautiful appearance.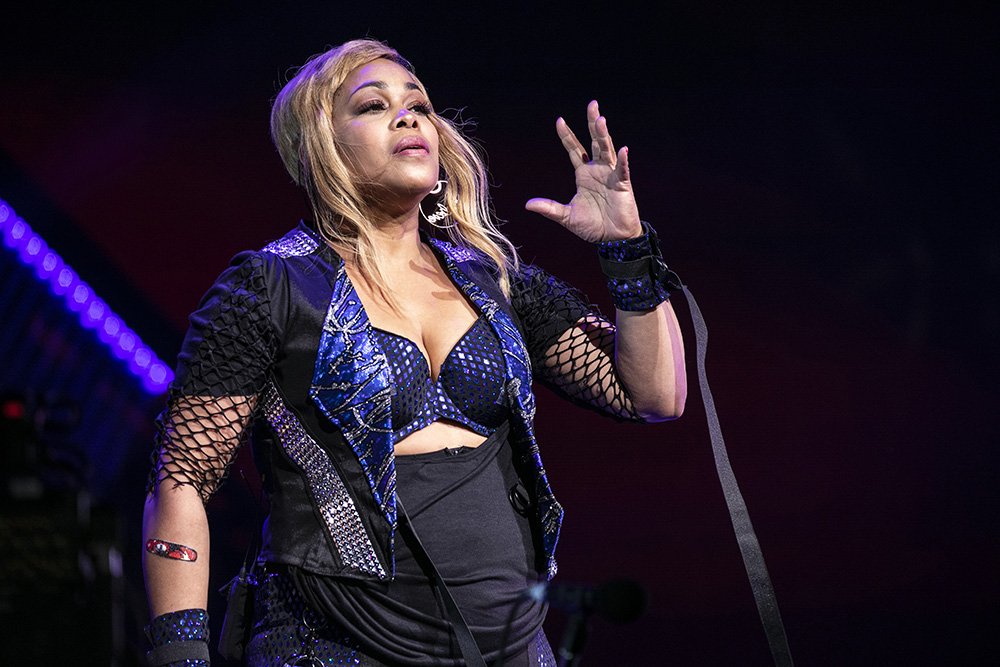 Singer T-Boz of TLC performs at PNC Music Pavilion on July 26, 2019 I Photo: Getty Images.
One of the persons that commented on the post described Chase as "Stunning." A second follower said that the youngster looked as stunning as her mother.
A third person also said that Chase was absolutely gorgeous and prayed that God would bless the teenager, while another fan wrote:
"Flawless."
T-Boz's friend and former member of TLC, Chilli, also commented on the post, saying, "That's my beautiful niece." The relationship between Chase's parents did not end well, with T-Boz filing for divorce in 2004, four years after their marriage.
In the divorce documents, T-Boz said that her ex, Mack 10, threatened to kill her on multiple occasions. However, the rapper denied those allegations, saying she lied against him and only wanted to gain an advantage over him during proceedings, and stop him from seeing Chase.
In her lifetime, she has overcome many challenges, including a sickle cell anemia diagnosis as a child.
Chase is not her mother's only child, with the singer adopting a 2-year-old son, Chance, in 2016, sixteen years after she gave birth to her daughter. The adoption journey did not go smoothly for T-Boz.
T-Boz shared her adoption journey in her book, "A Sick Life," where she revealed how relieved she was when the judge finalized the adoption. She also said that Chance had filled her and Chase's life with more joy.
T-Boz turned 50 on April 26 and celebrated her special day with a virtual birthday bash on Billboard's Instagram. Her 50th birthday celebration added another golden feather to her long list of accomplishments.
T-Boz was born Tionne Watkins in Des Moines, Iowa, and is of African American, Native American, and Irish descent. In her lifetime, she has overcome many challenges, including a sickle cell anemia diagnosis as a child.
Her case of sickle cell anemia caused her red blood cells to stick to vessel walls, thus blocking blood flow and stopping oxygen from reaching the body's tissues. As a result, she was told she may not be able to have children, though she still gave birth to Chase.
T-Boz also battled a life-threatening brain tumor. The tumor was very rare that many doctors rejected her case, but she found a surgeon who was able to take it out, though it left her having a poor balance.
Please fill in your e-mail so we can share with you our top stories!