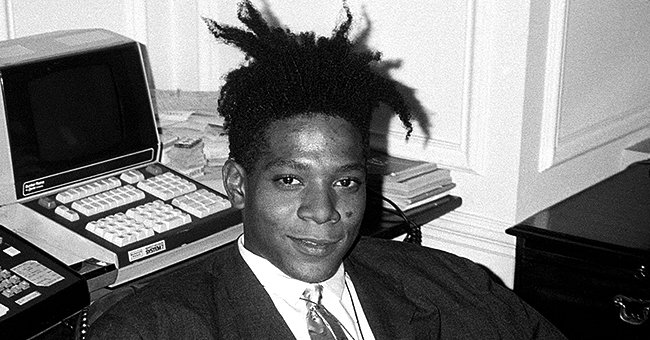 Getty Images
Remembering Iconic Artist Jean-Michel Basquiat – His Life, Work, and Connections with Andy Warhol and Madonna

His rose to fame is the classic success story that every aspiring artist dreams about, and in less than a decade he managed to make a lasting mark in contemporary art history.
Brooklyn-born artist Jean-Michel Basquiat first earned the attention of the art world in the early eighties thanks to his urban interventions under the tag name of SAMO, focusing on painting and drawing from 1981 on.
The artist was only 20 years old that year, when the defining period of his career started. It was during this fruitful period of his short-lived but influential career as a painter that Basquiat produced some of his most famous works.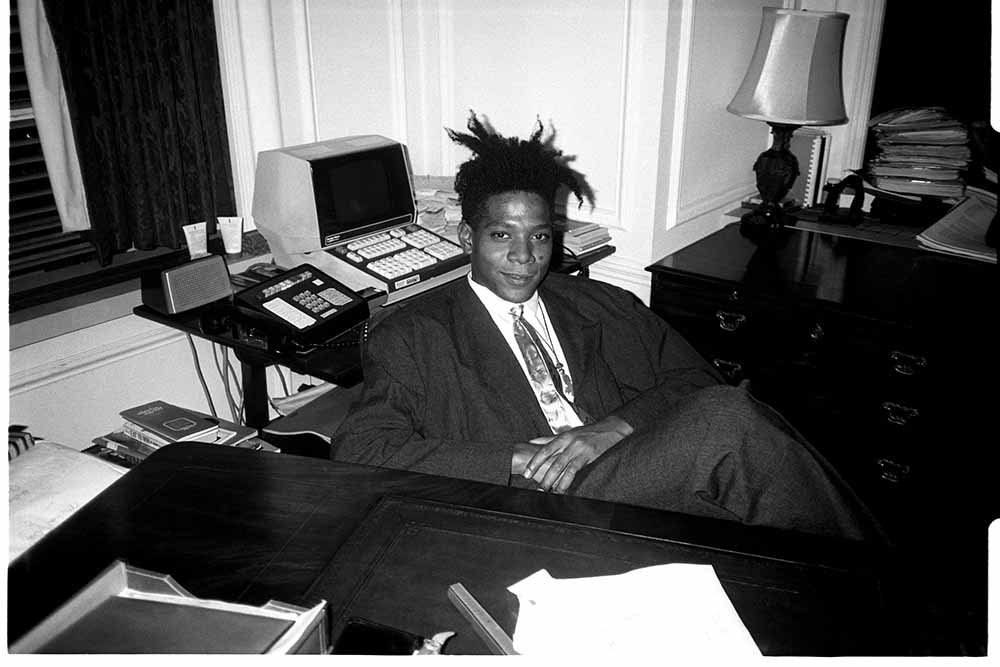 Jean - Michel Basquiat at the surprise birthday party for Susanne Bartsch at the Rainbow Roof, at Steven Greenberg's office, 30 Rockefeller Plaza. Thursday, September 19, 1985. I Image: Getty Images.
Basquiat's neo-expressionistic style was key in bringing fresh air to the New York City art scene in the early '80s, but he didn't even live to see the end of the decade, passing away in 1988 at the young age of 27.
In a matter of seven years, Basquiat went from being an underground graffiti artist to make thousands of dollars with his work as a fine artist embraced by the New York City elite and whose influence can still be felt in figurative painting.
BEFRIENDING ANDY WARHOL
Basquiat reportedly met celebrated pop artist Andy Warhol during his street art years, when he ran into the already famous artist and sold him a couple of postcards.
However, their friendship started after the two were formally introduced in 1982, when Basquiat was already making himself a name in the art business.
Basquiat was so pleased to have properly met Warhol that as soon as he left him he rushed to the studio to make a painting of the two of them together, delivering it while still wet to Warhol as a friendly gift.
Their friendship led to an artistic collaboration between the two, and in 1985 they organized a joint show, which unfortunately wasn't a favorite for the critics. Two years later, Warhol passed away at age 58, with Basquiat following the next year.
RENEWED INTEREST
Unlike other artists that die young and at the peak of their careers, Basquiat paintings weren't especially valued by museums and galleries, and during the early 90s, there was some skepticism about the worth of his work.
But soon the art world caught up with the cultural appreciation the big public had for the work of Basquiat, and his work gained new attention as it became part of the collections of celebrities interested in fine arts.
Blondie's leading singer Debbie Harry was the first person to ever buy one of Basquiat's paintings, and stars like Johnny Depp, Leonardo DiCaprio, and Jay-Z are among those that own some of his artwork.
Singer Madonna, who rose to fame about the same time than Basquiat, also in the New York City scene, was a close friend of the artist back in the day. Not only she owns his art as well, but she also dated him for a couple of months once.
Please fill in your e-mail so we can share with you our top stories!