Kandi Burruss Is a Proud Stepmother to Kaela Tucker – See Her Most Recent Tribute to the Young Lady
Kandi Burruss showed affection for her stepdaughter, Kaela Tucker, in a new post while dedicating a sweet tribute to the young adult.
Kandi Burruss displayed motherly love most sweetly to her stepdaughter, Kaela Tucker, in a new Instagram upload. Burruss shared a lovely snapshot of Kaela, 24, while penning a heartwarming tribute in her caption.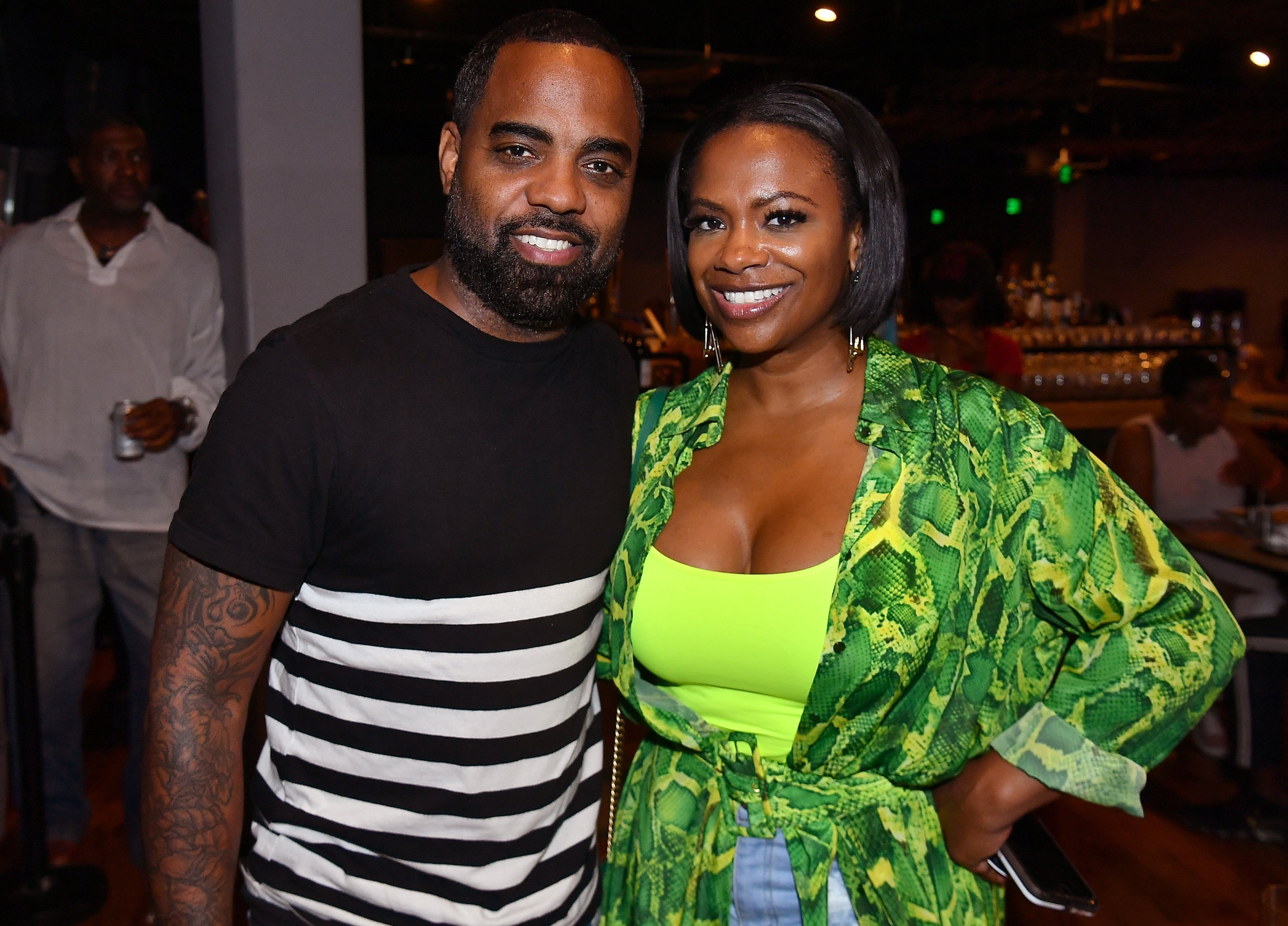 BURRUSS MELTS HEART 
The photo Kandi shared showed Kaela Tucker wearing a leather-styled blouse with custom-made Adidas design. She wore her hair straight in a lengthy style. She accessorized with a pair of hoops and a dainty nose ring. Burruss gushed in her caption:
"When I look at this pic of @kpt_ I keep hearing @Beyonce singing "Brown skin girl, your skin just like pearls…"
Burruss continued her caption with more lyrics from Beyonce's hit track, "Brown Skin Girl," as she called Kaela, "the best thing in the world." Fans in the comments were captivated by the show of love and they praised Kandi's actions. Kaela also showed appreciation in the comments.
KAELA'S 24TH BIRTHDAY 
It was all about Kaela Tucker on the 17th of June as she became a year older. On her Instagram story, Kaela chronicled the activities from her big day. The celebrant was presented with a large pink cake designed with a Hennessy bottle.
Kandi's supporters took over the mantle and defended her in the comments.
The base of the cake bore Kaela Tucker's initials in large prints. She was celebrated in an outdoor party with chairs decked out. Her star dad, Todd Tucker, took to Instagram, where he shared his greetings and well-wishes.
KANDI AND TODD'S PARENTING STYLES
In the Tucker-Burruss family, Kandi and her spouse, Todd, have had arguments over their disparate parenting styles. In an episode of RHOA, Kandi made it known that she and her spouse often argue about parenting when it comes to Kaela.
Being the lenient parent, Kandi shared that she often preferred to let Kaela have her way while Todd Tucker always wants Kaela to be accountable and save money. Burruss also noted that in such situations, the birth parent makes the final decision.
CRITICS ON BURRUSS 
Last year, during Kaela Tucker's 23rd birthday, Kandi shared a tribute to her on Instagram, but trolls had their own opinion.
Kandi was under scrutiny in the comments as critics pointed out that their thoughts on the way she treats her stepdaughter.
The critics noted that Burruss gifted her daughter, Riley, a luxury ride for her 16th birthday, but none of that luxury was seen when it came to Kaela's birthday.
Kandi's supporters took over the mantle and defended her in the comments. A follower mentioned that such comments were rude and disrespectful.