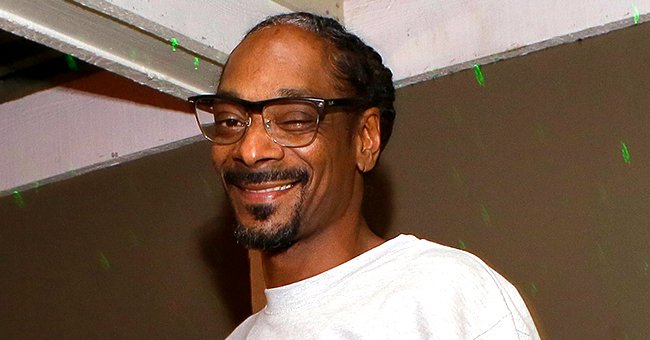 Getty Images
Funny and Sarcastic – 5 Snoop Dogg Jokes and Memes from His Social Media Accounts
Snoop Dogg has made a name for himself as a rapper, producer, entrepreneur, and even a chef! But did you know that he has a wicked sense of humor?
After being discovered in the early '90s, Snoop Dogg went on to become one of the greatest rappers and musicians in the world. Born Cardozar Calvin Broadus, Snoop got his name after his mother thought he looked like the character from the "Peanuts" cartoon.
Today Snoop Dogg is an industry titan, but did you know the rapper has a hilarious sense of humor? In addition to sharing posts highlighting racial inequality, music as well as a little self-promotion, the artist also regularly shares posts leaving his fans in stitches.
While in quarantine, most people have not been able to get to a hairdresser or barber, leading to frustration from men and women countrywide. It seems that Snoop Dogg is not immune to the problem. However, it's good to see he can find something to laugh about regarding the whole situation.
In another post, the rapper shared a photo of a 1961 Buick Flamingo with a rotating front seat. While the picture looks innocent, Snoop Dogg reimagines his childhood, including the car, with the caption being.
"Imagine your mum having this when you were younger. She could just do a 360 & beat your [expletive]."
And I guess he feels the same way about this year as the rest of us do, after sharing a hilarious photo of a warped car that represents 2020. The picture makes about as much sense as this year has, and fans are loving the parallel.
Getting a new car can be a tricky task, especially if you have bad credit - not a problem that Snoop Dogg has to deal with I'm sure.
The musician chose a certain trait for his next joke.
Salespeople across the board have a reputation of having certain mannerisms including the way they talk and interact with customers.
The musician chose a particular trait for his next joke, singling out the way they act them they need to give bad news. Accompanying the hilarious post, he wrote,
"See we ran ya [sic] credit and a 450 only get you a bike."
While Snoop Dogg may have made his name in hip hop, he has not hidden his love for basketball often being photographed at games.
And it seems his beloved sport has made it into his joke repertoire after posting a hilarious video of a group of people playing a game.
At first, the video seems perfectly innocent; however, upon closer inspection, you notice that one of the players has something a little different about him.
Keep an eye on the shorter teammate as he runs to the basketball. Despite his smaller stature, his feet seem to be massive, leading actor Tyrese to joke that he had stolen basketball legend Shaq's shoes.
Please fill in your e-mail so we can share with you our top stories!