Rebel Wilson Shows off Her Slimmer Figure in a Chic Black Ensemble While at Home
Forty-year-old comedienne Rebel Wilson shed forty pounds, and she looks absolutely fabulous in her latest snap taken at "home" with an idyllic ocean view to round it off perfectly.
Rebel Wilson's "year of health" is right on track and her perseverance is paying off in terms of a body transformation with stunning results. 
HOW MUCH SHE ALREADY LOST
Showing off her approximate weight loss of forty pounds, the 40-year-old actress looked stylish in her all-black ensemble as she declared in the caption, "Honey I'm home (where I've been for months) x #givencyantigona."
With her blond hair hanging loose over a black blouse, tapered black pants, and a cute pair of black loafers and handbag to complete the look. With the picture taken outside, her outfit contrasted against the backdrop of the ocean seemingly a few steps away.
According to reports, Wilson lost the whopping 40 pounds through a diet plan called the Mayr Method. Introduced to the eating plan while staying at Vivamayr, the Austrian health and wellness retreat, last year she decided to continue with it. 
EATING HEALTHY AND EXERCISING HARD
Wilson reportedly also has a personal trainer that drills her "up to six times a week," which is yielding "amazing results" along with the eating plan. 
A source close to the actress reportedly shared that she is also working on conquering aspects of emotional eating, and offered more on her new eating plan and said:
"It's an approach that eliminates food intolerances, reduces sugar, encourages eating whole foods slowly, boosts the immune system, and reduces inflammation."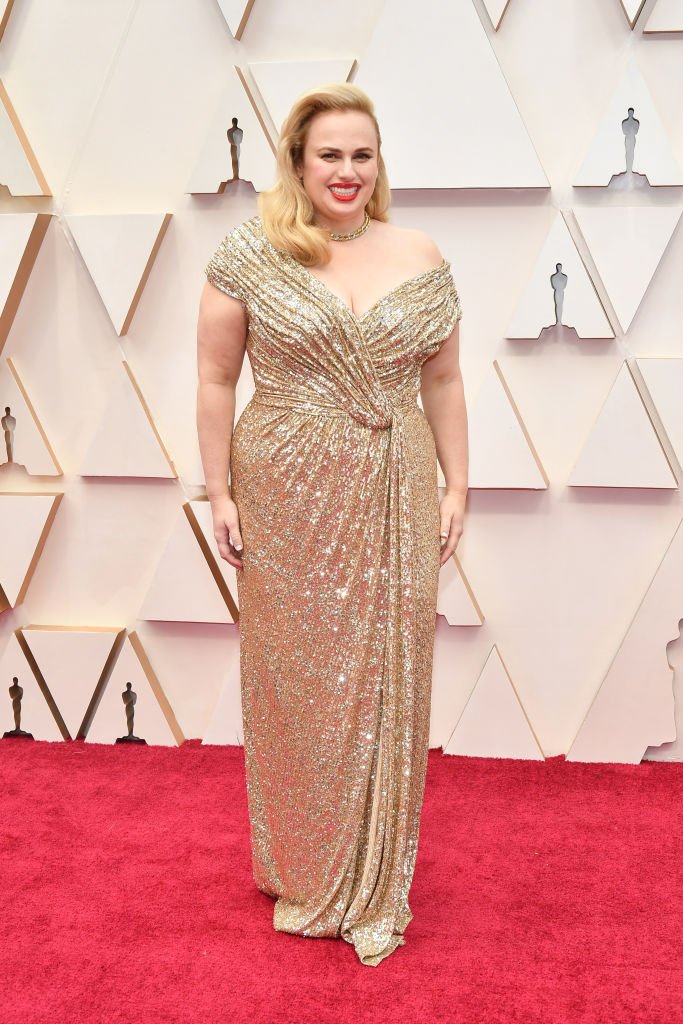 HER WEIGHT LOSS GOAL
The comedienne announced her journey to health back in January, and the transformation is about much more than the health benefits to her body. As the pounds dropped and she stuck to her resolve, Wilson's energy levels climbed, and so did her confidence. 
In May, the actress shared that she wished to get down to 165 lbs. and to get at least one of her films into production before we bid the year farewell as she gave fans an update on her "hard" journey. 
SHE'S ALSO WORKING ON RELATIONSHIPS
Undergoing a general transformation in her life, Rebel Wilson's attention also turned to the relationships she has in her life, and how it's been "fun meeting different people."
According to reports, Wilson's most recently dated Jeff Beacher, the founder of Beacher Media Group, and the couple got spotted together when they attended the premiere of "Isn't It Romantic," last year.