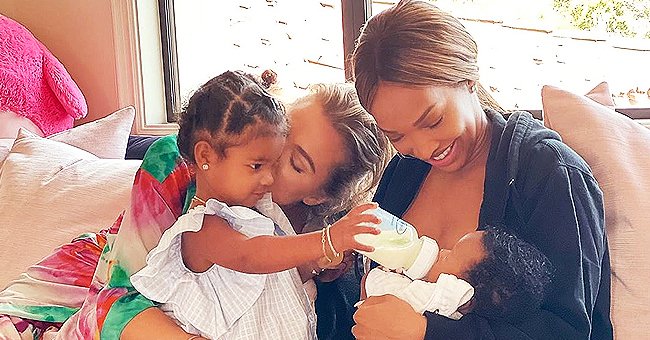 Instagram/malika
See Khloé Kardashian's Daughter True Feed Malika Haqq's Baby Son Ace in a Touching Photo

Khloe Kardashian's best friend, actress Malika Haqq, shared a heartwarming precious moment between their two children, True Thompson, and Ace.
Khloe Kardashian's daughter, True Thompson, makes a caring friend, and the mom could not be any prouder of her baby girl.
The entrepreneur and model's best friend, actress Malika Haqq, recently shared a picture of a precious moment between True and her son, Ace. Haqq wrote: "Real love ?"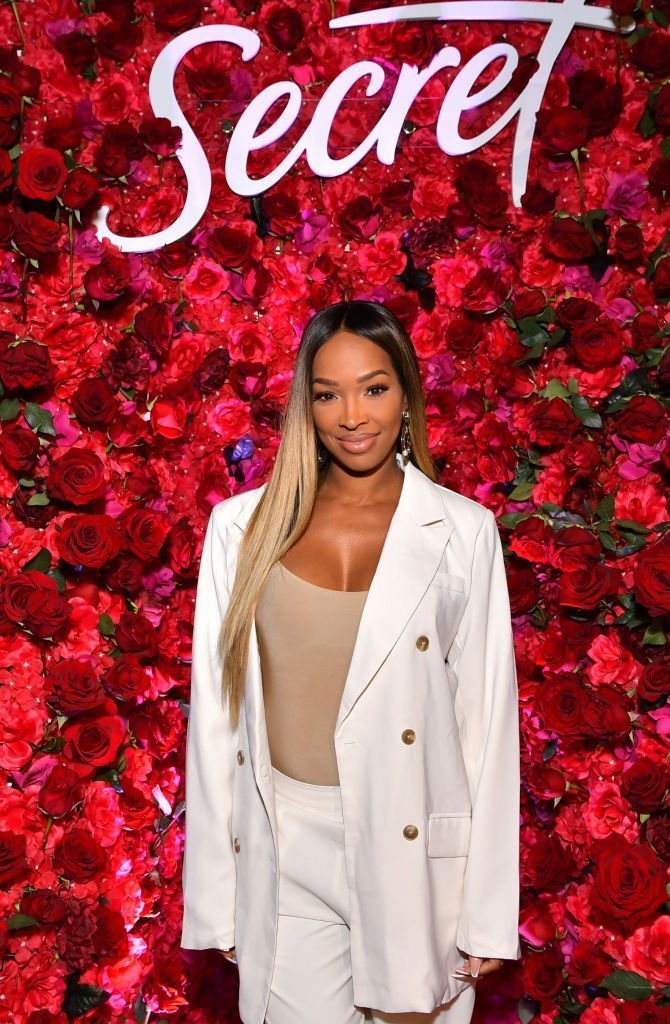 Malika Haqq attends 'Secret with Essential Oils' Launch Party at Villa 2024 on October 01, 2019. | Photo: Getty Images
In Haqq's post, Kardashian held her daughter, True, while the toddler tenderly put a feeding bottle into Haqq's son's mouth to feed him some milk.
Haqq, who was cradling little Ace, smiled down at her baby as his good friend, True, fed him. Kardashian pressed a loving kiss to her daughter's cheek, and the four made an incredible moment.
Haqq's fans immediately fell in love with the picture that was full of compassion. They gushed about the special bond True shared with Ace, unable to deal with how cute and precious the young friends looked.
The precious photo shared by Haqq on her Instagram was only one of the happy things that the best friends have shared recently.
The little boy was the only one she had eyes for, and no one else.
Due to the pandemic and the social distancing restrictions that have been put in place, Haqq and Kardashian were separated for a long while.
However, the friends finally reunited in June, and the excited Kardashian took to Instagram to celebrate. She wrote:
"? Our crowns may slip a tad, but they never fall off ? #Queens #BFF #MyQueenMalika #Love."
The reunion picture was a selfie of the longtime best friends as they huddled close together to take the snapshot of their gorgeous faces.
As best friends usually do, Kardashian cheers Haqq up and roots for her at every chance she gets. On July 1, the entrepreneur posted a picture of herself with Haqq, at the actress's elaborate 36th birthday bash.
Kardashian then proceeded to fawn over her best friend's post-delivery body, awed by how perfect her body was looking only three months after she gave birth to Ace.
Haqq shares her sweet baby boy with her ex-boyfriend, rapper, and songwriter O.T. Genasis. According to the actress, in a recent Instagram post, the little boy was the only one she had eyes for, and no one else.
Kardashian also shared heartwarming pictures on her Instagram Story, showing her and True having a mini party in their home. It seems that the celebrity best friends have excellent mommy skills in common, as well as amazing kids who share a bond.
Please fill in your e-mail so we can share with you our top stories!