5 Suspects Arrested in Relation to Fatal Shooting of Brooklyn Rapper Pop Smoke
The Los Angeles Police Department recently announced that five suspects have been arrested in the murder of Brooklyn Rapper Pop Smoke, with further investigations still ongoing.
In a recent tweet, the Los Angeles Police Department has revealed that five suspects have been arrested in connection to the death of Pop Smoke, whose real name was Bashar Barakah Jackson.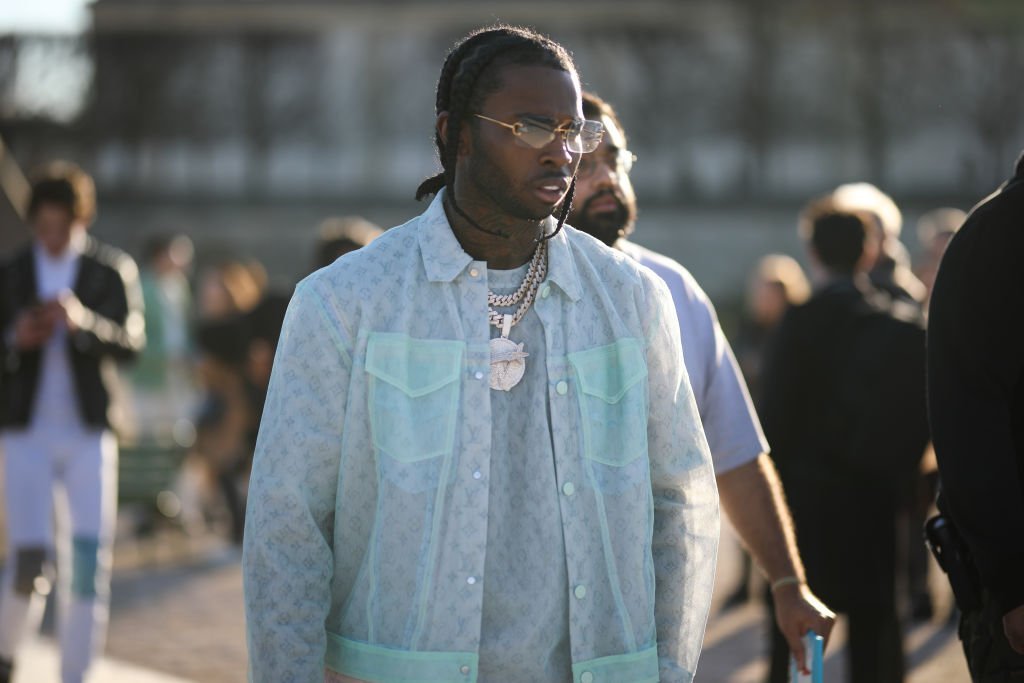 Pop Smoke was murdered during a home invasion that took place on February 19, and for the past months, the police had been working tirelessly to solve the murder.
Following the tweet was a slew of comments commending the police for a job well done. Some said their utmost hope was that those involved get the maximum punishment for their actions as the loss of Pop Smoke was painful.
The suspects who were arrested included three adult males and two juvenile boys. The juvenile's names were not released, but that of the men include 18-year-old Keandre Rogers, 19-year-old Corey Walker, and 21-year-old Jaquan Murphy.
 The suspects had most likely targeted Pop Smoke's home because he had posted his location on social media. 
The juvenile boys were said to be 15 and 17 years old, and bail was set at one million dollars for each suspect. The suspects are also suspected of being a part of a gang in Los Angeles. However, Pop Smoke's death was not a gang-related event but a home invasion gone wrong.
LAPD Detectives have arrested three adult males & two juvenile males related to the Feb 19th murder of Bashar Jackson, a New York based rapper known as Pop Smoke. We will provide further details as they become available.

— LAPD HQ (@LAPDHQ) July 9, 2020
According to LAPD Captain Jonathan Tippet, the suspects had most likely targeted Pop Smoke's home because he had posted his location on social media while showing off some of his possessions.
Pop Smoke had been staying at a rented home in Hollywood Hills that belonged to "Real Housewives of Beverly Hills" star Teddi Mellencamp and her husband, Edwin Arroyave. 
The department had gotten a call between 4:30 am and 5 am, reporting that some unknown masked men who were armed had entered a building and shot a black male who looked to be in his twenties.
When the police arrived, they met Pop Smoke with gunshot wounds and rushed him to Cedars Sinai Medical Center, where he was pronounced dead a few hours later.
The death of Pop Smoke dealt a big blow to the hip-hop industry as he had shown great promise to take rap and hip-hop to the next level with his unique style of rap.
Pop Smoke first made headlines when his debut mixtape "Meet the Woo" became a fan favorite, and rappers like Nicki Minaj and Meek Mills dropped their remixes. He was enjoying the tide of his sophomore mixtape "Meet the Woo 2" when he was killed.
He was signed to Republic Records through Victor Victor Worldwide, and following his death, his record label released his posthumous album "Shoot for the Stars, Aim for the Moon" over the July 4 weekend.
Pop Smoke was making a name for himself within the United States and he was gaining international recognition and a large fan base in the United Kingdom. Sadly, his death prevents the world from fully witnessing the genius he carried.