Learn from Kourtney Kardashian's At-Home Facial Massage Tutorial (Video)
The "Keeping Up With The Kardashians" star, Kourtney Kardashian shared her indoor facial massage tutorial with her fans on YouTube.
Kourtney Kardashian has been engaging herself in some new skin routine. Following the quarantine period, The reality star has developed massaging skills that gives soothing relief and increases blood flow to the face.
 Kardashian's hack focuses on the face where lots of make-up go. Although she is a mother of three, the star still manages to set aside some me-time. She even went as far as creating a beauty website known as "Poosh."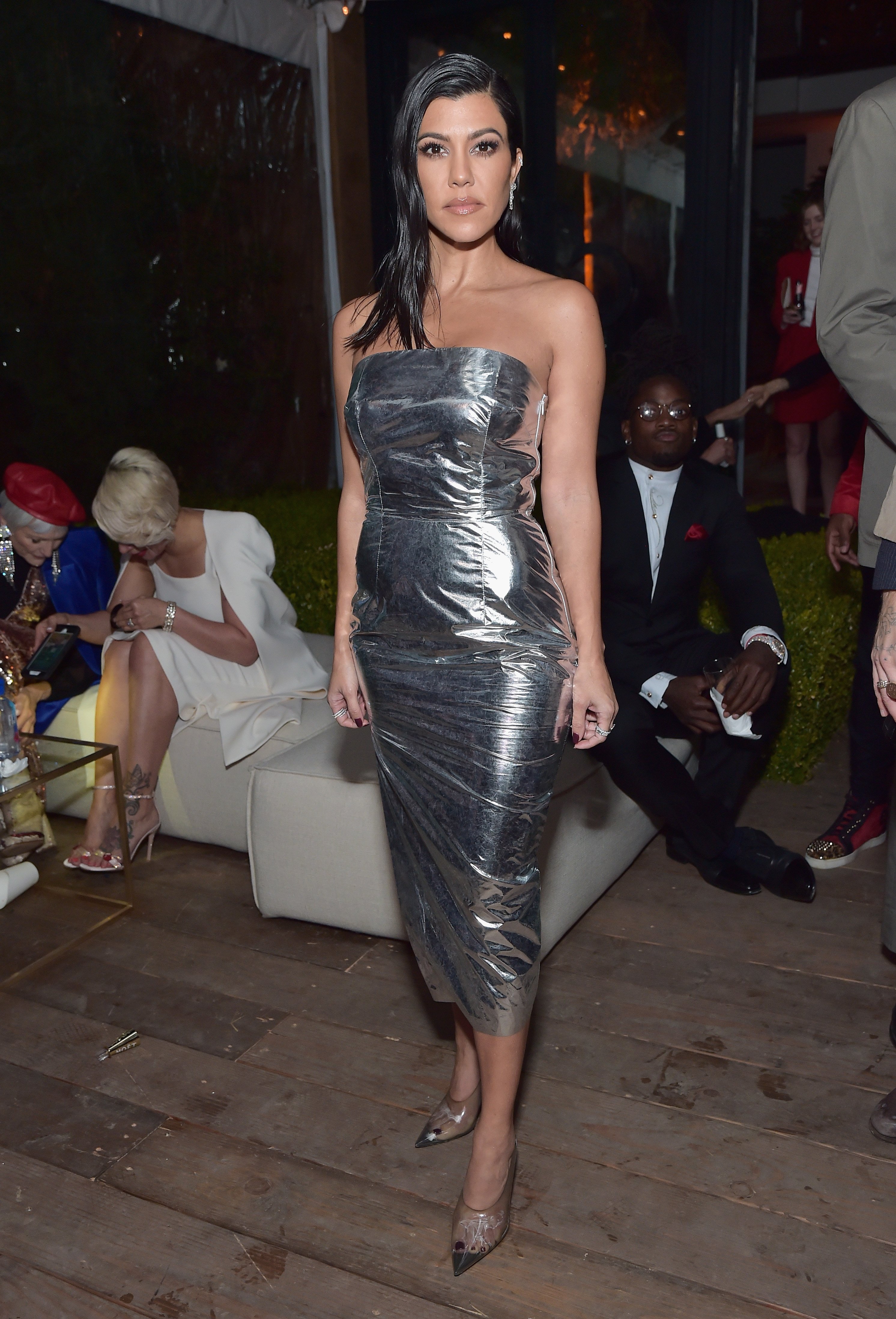 Her recent facial massage routine is for more than twelve minutes, and it involved her massage therapist, Sophie, who cautiously took her through the gradual process.
The instructor advised that to engage in the different steps successfully; for the first step, the hands must be thoroughly clean as it goes on the face, which possesses a delicate skin texture. The different routines were outlined in ways that are easy to understand and follow.
The beauty site also gives fans a perfect guide on the most suitable make-up and masking exercise.
Stage two was the greasing stage. Sophie stated that she would opt for skin oil and that most individuals use massage products other than oil. This did not seem like a big deal, as this second step is to help the face get moisturized and aid blood flow.
To effectively continue the process, pressure must be mounted on the neck muscles. This should be done gently as the 40-year-old's massage therapist said:
"Your neck is like the stem of the flower, and your face is the flower."
Kourtney's shared clip also sheds light on the variety of massages that can make the eyes, mouth, nose, and chin look and feel better. 
It has been confirmed that skin therapies have a lot of benefits. Apart from providing that natural glow, it is effective for anti-aging and helps with skin tissue repair.
Kourtney's Poosh website has all the necessary steps to healthy skin. The different routines are outlined and have words that are easy to understand and digest.
The beauty site also gives fans a perfect guide on the most suitable make-up and masking exercise, while sharing details about their favorite celebrity's beauty lifestyle.
The entire Kardashians are involved in the beauty business, from Kim, a beauty mogul with a cosmetic brand, to Khloe, who is into body fitness.
They have all amassed fans due to their peculiarities, and are sure to remain relevant even after their family's reality TV show ends.