Patricia Heaton's Four Sons Grew up to Be Handsome — a Glimpse into Her Family
Actress Patricia Heaton, best known as Debra Barone in "Everybody Loves Raymond" and Frankie Heck in "The Middle," has four children with her husband of three decades.
Born in March 1958, Patricia has been active in the entertainment industry since the late 80s when she took a small role in "Alien Nation."
Patricia Heaton's husband completed sexual harassment training.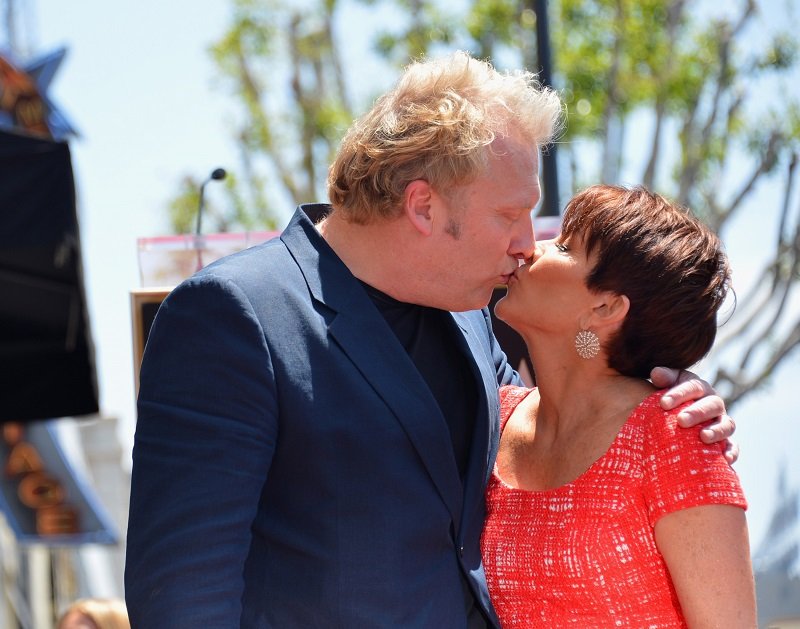 PATRICIA HEATON'S CAREER
After that, she worked in "Thirtysomething," "Room for Two," and "Someone Like Me." Her career skyrocketed in 1996 when she started portraying Debra Barone in "Everybody Loves Raymond."
Debra was the wife of Ray Barone (played by Ray Romano) and the mother of their three children: Ally (Madylin Sweeten), Geoffrey (Sullivan Sweeten), and Michael (Sawyer Sweeten).
Patricia's nine-year run in the series was very successful as she (and the rest of the cast) won a Screen Actors Guild Award for Outstanding Performance by an Ensemble and two Emmys for Outstanding Lead Actress.
Later, in 2009, Patricia Heaton landed the leading role in "The Middle" opposite Neil Flynn. The show ran for nine years, as well, and earned her a nomination for a Critics Choice TV Award.
PATRICIA HEATON'S HUSBAND, DAVID HUNT
As per her love life, the actress has been married to British actor David Hunt, best known as Bill Parker, Ray's opponent neighbor in "Everybody Loves Raymond," since 1990.
Together, they have four sons: Daniel, John, Joseph, and Samuel. All of them are adults and have already left their parents' home.
#NewProfilePic pic.twitter.com/FvAW7X09Cy

— Joseph Charles Hunt (@JoeyHunt8) June 11, 2019
Back in 2017, Patricia went to "Live with Kelly and Ryan" to share some details on being an empty nester, and she pointed out that much of her at-home dynamic changed.
In a light and funny way, she admitted that David was the only person left that she could look and talk to, and even wondered what she and her husband used to do before having children.
Apart from that, Patricia revealed that they didn't know what to do anymore and added that they were going to see counselors. She explained:
"Before I had kids, I didn't have a career, so I was still auditioning for things. That took up a lot of my time. I was summarizing depositions to make money. We had nothing."
In a different interview with Closer Weekly, she revealed that after her mother passed away from an aneurysm when she was only 12 years old, she developed a sort of carpe diem attitude and has been enjoying day after day as "tomorrow is not guaranteed."
Patricia also talked about her career, emphasizing that she only started making good money as an actress when she was 32 years old.
She said that since she started "relatively late" in the entertainment industry, she has always felt as if she's catching up. Finally, Patricia pointed out that she still has dreams to fulfill.
Most of Patricia Heaton's children have been kept away from the show business scene. The actress explained that it was her way to save them from going through the identity struggles that many other celebrities' children experience when they grow up in the limelight.
DAVID HUNT'S INAPPROPRIATE TOUCHING ACCUSATION
Even Patricia herself tried to avoid the Hollywood lifestyle early in her career as she only moved to Los Angeles in her 30s.
Unfortunately, her family got under public scrutiny in November 2019 when Patricia Heaton's husband, David Hunt, was accused of inappropriate touching on the set of "Carol's Second Act" by two women.
One of them, Broti Gupta, complained to human resources about David putting his hand on her thigh and grabbing her shoulders. It is important to mention that both of the alleged victims left their jobs.
Shortly after the incident, David's lawyer said that his client didn't remember rubbing anyone's thigh. Apart from that, he supposedly didn't recall touching anybody's shoulders, but if he did it, it was not intended to be offensive.
As a result of the incident, Patricia Heaton's husband completed a sexual harassment training on October 1, 2019, and received a "closure letter" warning him not to engage in the same behavior again.