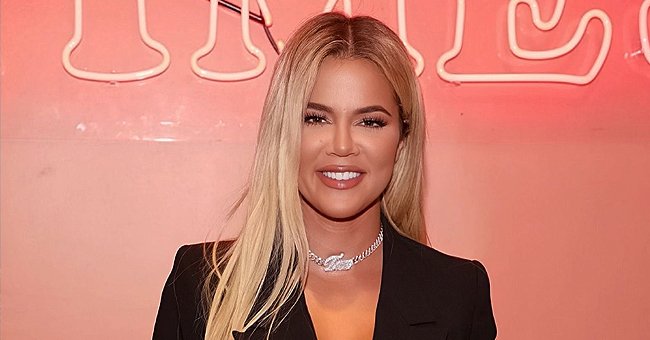 Getty Images
Khloé Kardashian Shows off Her Toned Figure While Blasting Kanye West Music during Her Morning Workout

A social media post can serve many different purposes, and in a recent Instagram Story, the "Keeping Up With The Kardashians" star promoted her business while showing love for a close member of her famous family.
On July 9, 2020, 36-year-old entrepreneur and reality-TV star Khloe Kardashian took to social media to promote her Good American clothing brand, also using the opportunity to show support to her brother-in-law Kanye West.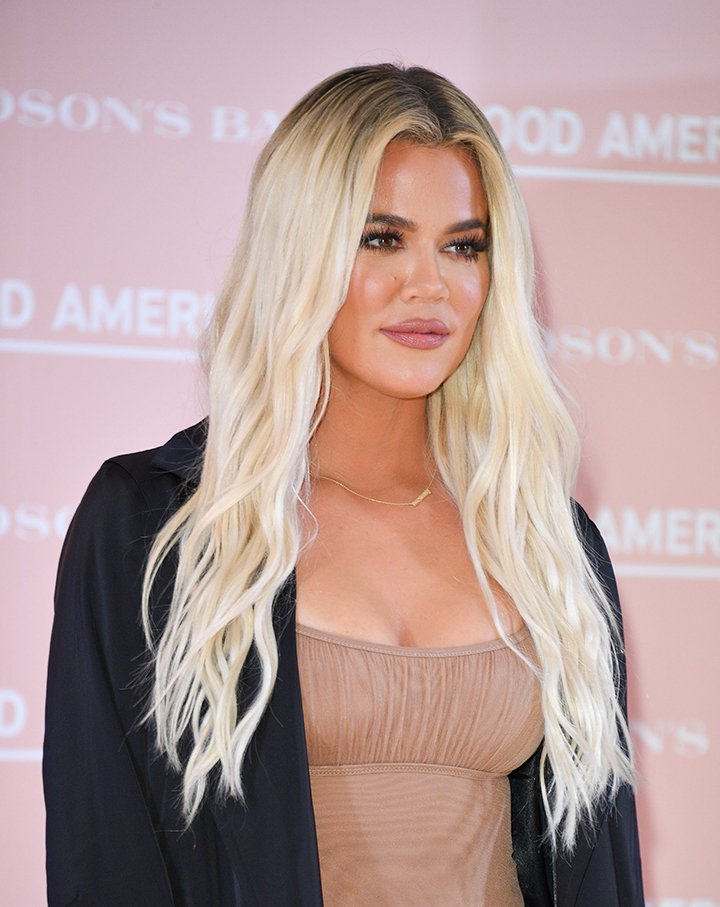 Khloe Kardashian attends Hudson's Bay's launch of Good American in Toronto on September 18, 2019. I Image: Getty Images.
Kardashian recorded the video, later share to her Instagram Stories, during a workout session at her personal gym, and she wore a two-piece sporty attire in gray from Good American as she posed for a mirror selfie.
The socialite proved to be a big fan of West, who is married to Khloe's older sister Kim, as she played the rapper's latest single "Wash In The Blood" to accompany her workout.
KANYE FOR PRESIDENT
Khloe's gesture of support for West comes just days after the rapper once again teased about running for president, apparently implying that he was going to take part in the 2020 elections, to be celebrated in December.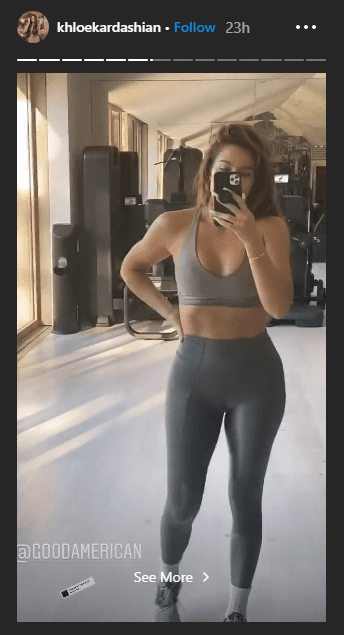 Reality TV star Khloe Kardashian posing at her gym in July. I Image: Getty Images.
While several celebrities have reacted negatively to West's presidential hopes, with the likes of Paris Hilton and Hilary Duff parodying West by joking they will run for office as well.
Nevertheless, West can definitely count on the support of his influential wife and in-laws, the Kardashians, and Khloe's recent endorsement is just an example of this."Kim will always stand by her husband whether she disagrees or agrees with him," a source close to the couple shared with HollywoodLife.
PARTY AT TRISTAN'S
The past 4th of July, some of the Kardashian-Jenner's made an exception on their social distancing measures, despite the serious COVID-19 situation in Los Angeles, to attend an Independence Day party at Khloe's ex Tristan Thompson's house.
As Khloe showed later in her Instagram Stories, the party was a lavish and elaborated one, complete with red, white, and blue balloons all around the pool, an ice cream stand, and a photo booth.
Apart from ignoring the state's prohibition of social gatherings once again, the attendees of the party also failed to wear protective face masks, putting themselves and those in contact with them at risk.
BROTHER ROB KARDASHIAN
33-year-old Rob Kardashian, the only male sibling of the Kardashian-Jenner's was one of the people in attendance in Thompson's celebration, and he used his social media, to which he just recently returned to share photos from the party.
Rob posed for pictures at the party photo booth alongside singer Parnia Porsche and Thompson's friend Savas Oguz, later shared on his feed.
Rob is one of the most private members of the celebrity family, especially when it comes to his daughter Dream, but recently he has been glad to share a few snapshots of the little girl for his fans to see how fast she is growing up.
Please fill in your e-mail so we can share with you our top stories!