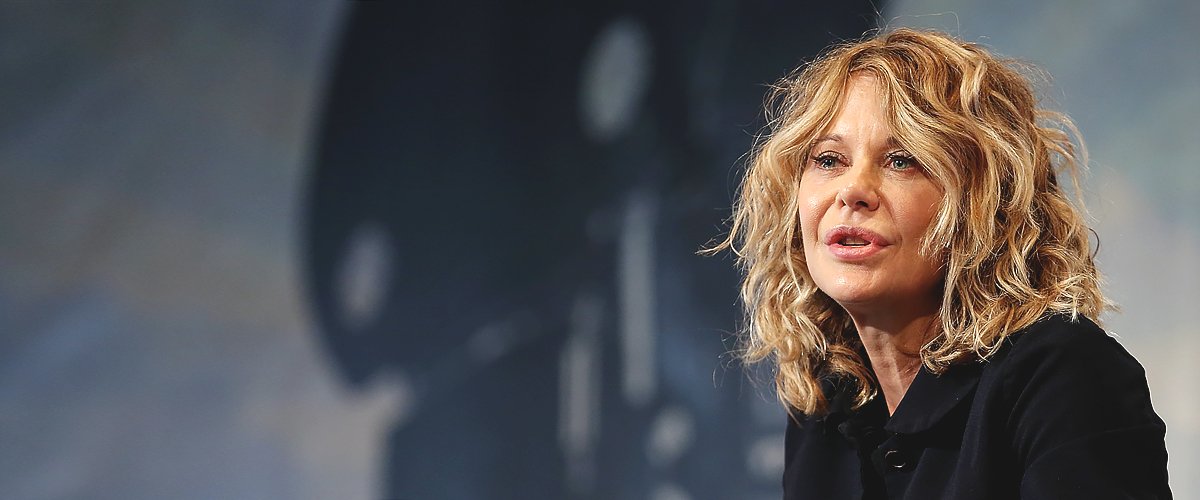 Getty images
Meg Ryan and Russell Crowe Faced a Lot of Unfair Criticism for Their Romance — a Look Back
The relationship between former lovebirds, Meg Ryan and Russell Crowe, attracted several negative publicity and criticisms.
Speculations of a romance between actress, Meg Ryan, and musician-turned-actor, Russell Crowe, hit the media in 2001. The story garnered elaborate media coverage partly due to the circumstances surrounding the hookup.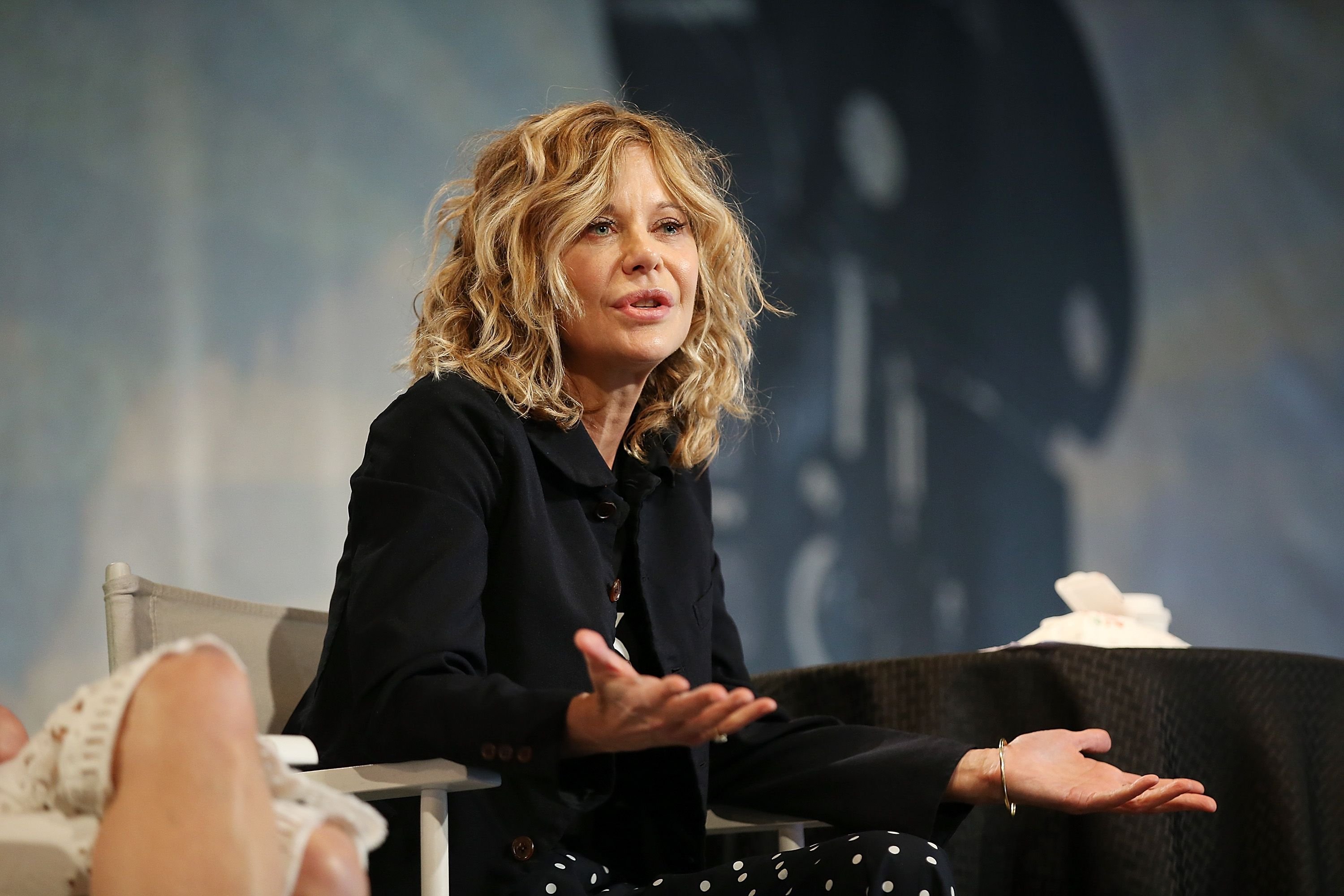 Meg Ryan speaks onstage during the "Geena & Freinds" panel at the 4th Annual Bentonville Film Festival - Day 5 on May 5, 2018 in Bentonville, Arkansas. | Source: Getty Images
Ryan was at the time a newly divorced woman, while Crowe was the typical Hollywood bachelor, with no marriage history.
To most, their romance spelled disaster for their joint movie, "Proof Of Life," which admittedly marked the origin of their love. Sadly, the affair ended almost as soon as it began, gaining more negative coverage.
MEG RYAN AND RUSSELL CROWE'S RELATIONSHIP
Meg Ryan and Russell Crowe met on the set of the movie "Proof of Life" in 2000. Sparks flew between them instantly, leading to their eventual hookup.
Their romance at the time raised brows as Ryan was newly separated from her ex-husband, Dennis Quaid. Many speculated at the time that the affair might have been the reason behind her 2001 divorce from Quaid.
However, the actress debunked such claims, attesting that her split was due to Quaid's unfaithfulness and had nothing to do with Crowe.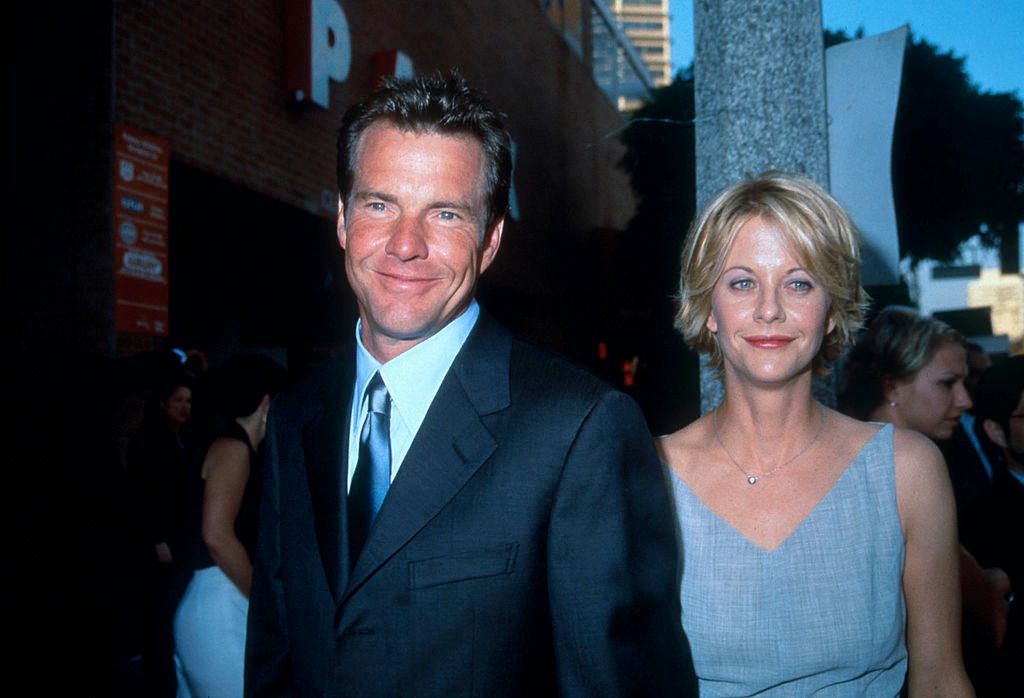 Dennis Quaid and actress Meg Ryan arrive at the premiere of "The Parent Trap" in Los Angeles, CA., July 20, 1998. | Source: Getty Images
The two were the ultimate Hollywood sweethearts while their relationship lasted. Between romantic trips to Australia and joint appearances at social functions, Ryan and Crowe showed the world their love could surpass all hurdles.
With so much public disapproval surrounding their union, Ryan soon came to be labeled "the scarlet woman." Recalling the experience dating Crowe and dealing with public criticism, Ryan once divulged:
"My time as a scarlet woman was really interesting. As painful as it was, it was also incredibly liberating."
Almost before it began, however, their romance hit rock bottom. The announcement of their breakup in 2001, barely eight months into their fling, came as an almost-welcome development.
Ryan later admitted she called it quits with the actor because she was not ready for a long-term relationship. The star added that she broke Crowe's heart, leaving him hurt.
THEIR LIVES AFTER THE SPLIT
Going their separate ways killed all conceptions of Crowe ever becoming Meg Ryan's husband. Barely months after their split, Crowe made up with his ex-girlfriend, Danielle Spencer, an Australian Actress. The pair tied the knot in 2003.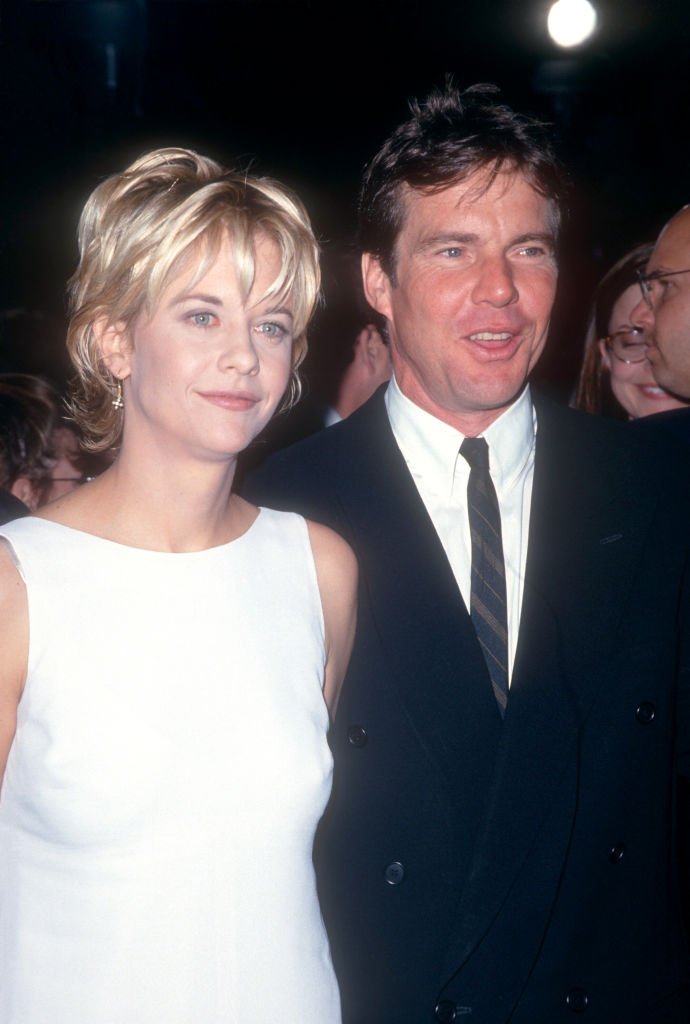 Actress Meg Ryan and husband actor Randy Quaid arrive during the 'French Kiss' Hollywood Premiere on May 1, 1995 at the Mann Chinese Theatre in Hollywood, California. | Photo: Getty Images
Their union yielded two children, Charles and Tennyson, before their eventual divorce in 2018. During their fifteen years together, Crowe sustained an active career in the entertainment world. As a result, their relationship was seldom off the radar.
Meanwhile, Ryan, who shares a son, Jack Quaid, with her ex-husband, went on to adopt a girl from China in 2006. The child, Daisy True Ryan, was 14-months old when she officially became the actress's daughter.
MEG RYAN'S RELATIONSHIP WITH JOHN MELLENCAMP
In 2010, the television icon began dating American singer-songwriter John Mellencamp. They had an on-and-off relationship, with at least two consecutive breakups in 2014 and 2015. The duo got together a third time in 2017.
In November 2018, Meg Ryan and John Mellencamp got engaged, taking to social media to make the news public. Barely a year later, however, the couple broke off their engagement, and ultimately, split for good.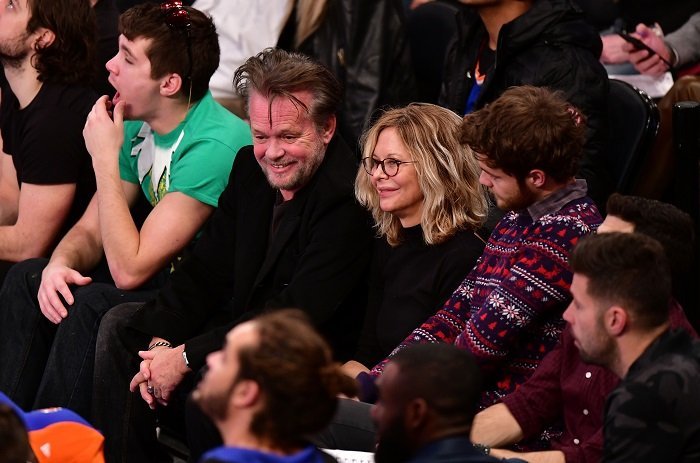 John Mellencamp, Meg Ryan and Jack Quaid attend the New York Knicks Vs Philadelphia 76ers game at Madison Square Garden on December 25, 2017 | Photo: Getty Images
Meg Ryan, today, is a mother to her two children, Jack Quaid, and Daisy True Ryan. Jack, now 28, became an actor like his parents. His most notable movie appearances include "The Hunger Games," "The Boys," "Logan Lucky," and "Plus One," among others.
Daisy, 16, has maintained a more private life. However, her mom's stardom has inevitably made her a media target. Ryan did not have kids from her relationship with Mellencamp or Crowe.
Notwithstanding, with their short-lived romance filled with upheaval and an admittedly regrettable loss of companionship, Meg and Russell have sustained a bonding friendship to date.
Please fill in your e-mail so we can share with you our top stories!