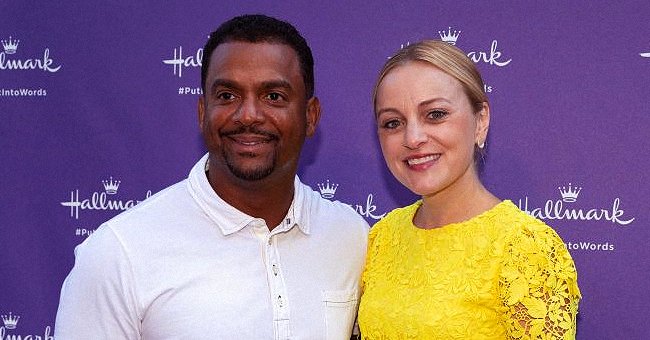 Getty images
See How Alfonso Ribeiro's Wife Angela Thanked Him for Their Unforgettable Family Road Trip
Alfonso Ribeiro and his family have just wrapped up a six-week family road trip and his wife is expressing her gratitude with a sweet post.
After some of the coronavirus restrictions were lifted, Alfonso Ribeiro took his family on an unforgettable road trip, ending in a very special spot.
The actor and his wife Angela had been sharing photos of the family enjoying themselves as they traveled around the country, including one stop at Mount Rushmore.
As the trip came to an end, Angela shared a fantastic photo of her husband at the helm of a boat as they enjoyed some time on South Lake Tahoe in California.
In the post, she praised her husband, thanking him for an amazing summer their children would never forget. She wrote,
"Find yourself a man who will go along with your crazy ideas...like getting an RV and driving a figure 8 across the country in six weeks..and ending your trip at the place where you got engaged to show your kids."
The "Fresh Prince of Bel-Air" star went on the trip with his children who include Alfonso Jr., Anders, Ava, and his daughter Sienna from a previous marriage.
The couple announced the birth of their youngest child Ava last year, posting an adorable photo of the newborn on their social media.
Ribeiro shared that he wanted to make the world a better place for his children.
The actor has always wanted to be a father and in 2014, he shared that it had made him rethink his priorities and focus on his family and charity work.
Ribeiro shared that he wanted to make the world a better place for his children, adding that he also wanted to help those less privileged. He said,
"I want to help as many of them as I can. Any time I can lend my name to a charity that benefits children, I try to do it. It's a good way to be an example to my own kids."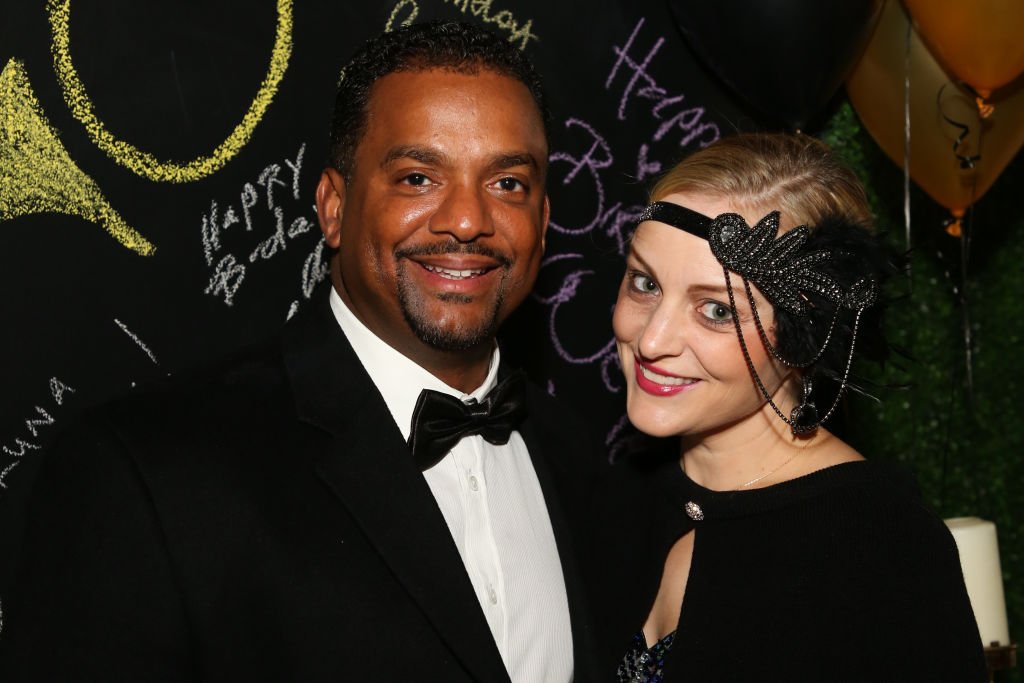 Alfonso Ribeiro and his Wife Angela Unkrich attend the birthday clebration for Keo Motsepe| Photo: Getty Images
The actor added that he and his wife were planning on having one more child, and last year their wish came true after the birth of Ava.
Soon after that, Ribeiro appeared on "Access Diary" with host Mario Lopez to say that the couple was now done having children.
In addition to his real-life family, Ribeiro is still close to his onscreen family, regularly supporting his friend and former co-star Will Smith.
Last year he attended Smith's premiere for his movie "Gemini Man," and spoke about his family life, joking that his children were "crawling up the walls."
Please fill in your e-mail so we can share with you our top stories!