Check Out Moneybagg Yo's Extravagant Gift to Girlfriend Ari Fletcher on Her Birthday
MoneyBagg Yo celebrated his girlfriend, Ari Fletcher, with a Lamborghini on her 25th birthday, and the rapper took to Instagram to show off the expensive car.
Moneybagg Yo's girlfriend, Ari Fletcher, recently turned 25, and the rapper went all out to celebrate his beau's birthday.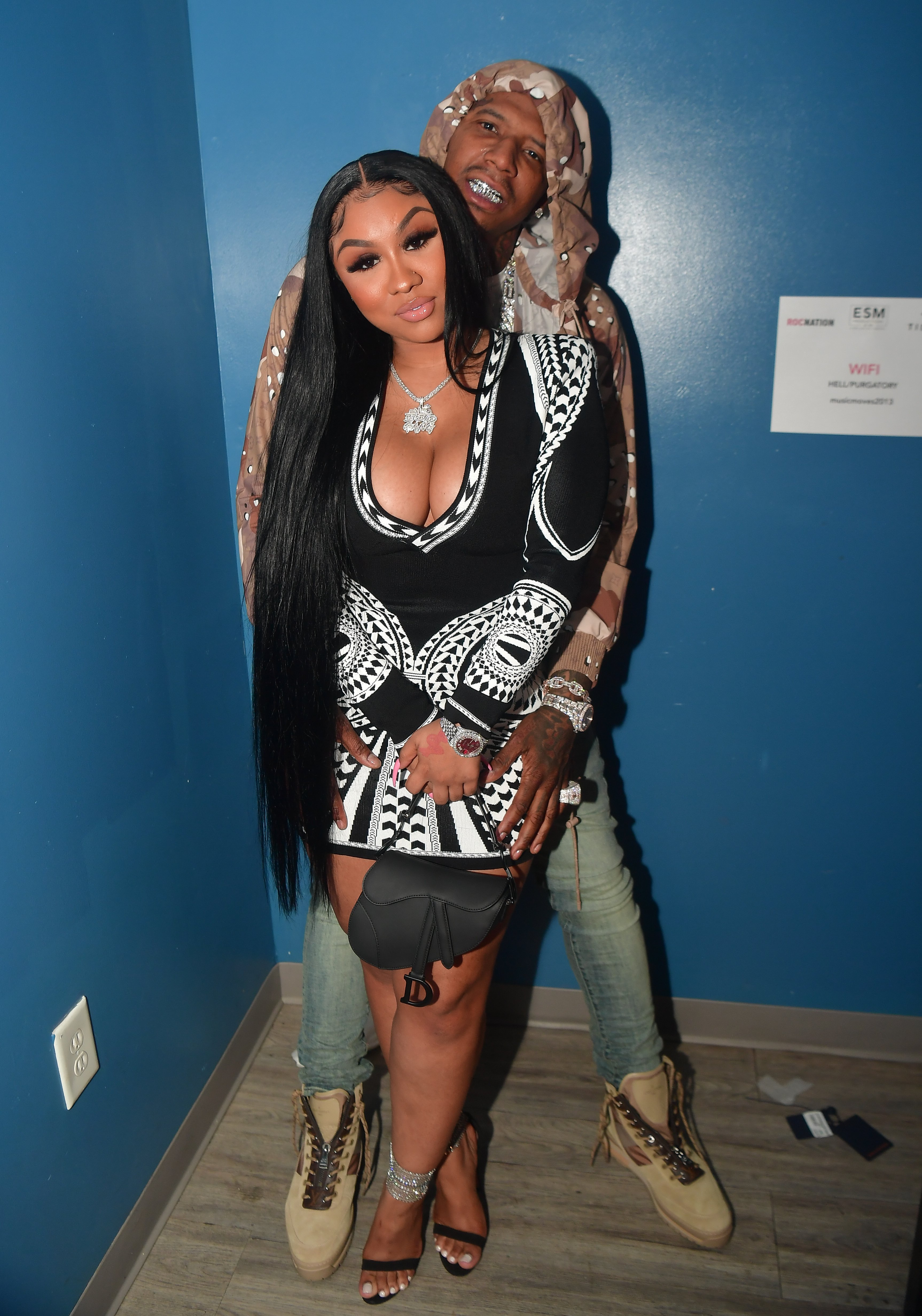 In a recent Instagram photo, Moneybagg shared a photo of Fletcher dressed in black sweatpants and a matching crop top. With a bottle of wine in her hand, Fletcher stylishly struck a pose in front of the white Lamborghini she received from her beau.
In his caption, Moneybagg wished Fletcher a happy birthday while proudly announcing the extravagant birthday gift. He wrote:
"All White Lambo Like Marshmello She Got One To Match !! ? Happy Bagg Day Gangsta Go Up !! ??"
While Fletcher must have been thrilled with her expensive gift, Moneybagg's show of love for his beau was not appreciated by his ex, Chyna Santana.
In 2019, MoneyBagg Yo dated rapper Megan Thee Stallion.
Following the revelation of Fletcher's gift, Santana took to her Instagram live, where she aired her disapproval of the situation.
It appeared Santana's anger was about the fact that she and the rapper had been together up until nine months ago, and he only started dating Fletcher in January.
According to Santana, she felt a Lamborghini was too expensive as a gift for someone Moneybagg just started dating.
Although Santana insisted that she was not mad about Moneybagg's relationship with Fletcher, her words clearly stated otherwise.
In 2019, MoneyBagg Yo dated rapper Megan Thee Stallion but the relationship was short-lived, and the pair broke up shortly after.
He, however, started a relationship with Fletcher at the beginning of 2020, and the pair's love has been going strong ever since.
Fletcher was also previously in a relationship with another rapper, G Herbo, with whom she welcomed a son. Although the two have been separated for a while, Herbo recently admitted that he still has feelings for Fletcher in a newly released song.
Moneybagg Yo is famous for his mixtape, "Federal 3X" and "2 Heartless," which debuted on No five and No 16 on the Billboard 200.
In January 2020, Moneybagg released his third studio album through Roc Nation and some other record labels. The album debuted at No. 3 on the Billboard, 200, and in January, MoneyBagg revealed that the album was an elevation from his last project.
While revealing advice he received from his mentor, Yo Gotti, Moneybagg explained that Gotti taught him to put his dreams first. Well, clearly, he learned how to put his woman first as well.