Rapper MC Lyte Is Happily Married to Husband John – the Sweet Story of How They Met
Legendary rapper MC Lyte met her husband on a dating website. The couple quickly fell in love and tied the knot in a romantic wedding in the Caribbean islands.
Lana Michelle Moorer is known by her stage name MC Lyte. She has broken many boundaries as a female rapper. Her debut album in 1988 was titled "Lyte as a Rock."  According to The Source, it was the first solo album ever released by a female.
In 1993, her single, "Ruffneck," made her the first female solo rapper to be nominated for a Grammy Award. Despite the success of her career, MC Lyte didn't have as much luck with love until later in her life.
In her mid-forties, she took a chance to find love and signed up on a dating website. Essence reported, the legendary rapper met the man that would become her husband on Match.com. 
John did not know he was dating celebrity until a friend suggested that he Google her.
MC Lyte had spent months talking to a Marine Corp named John Wyche when she decided to meet him during an empowerment weekend for her "Hip Hop Sisters" foundation called the "W.E.A.L.T.H. Experience."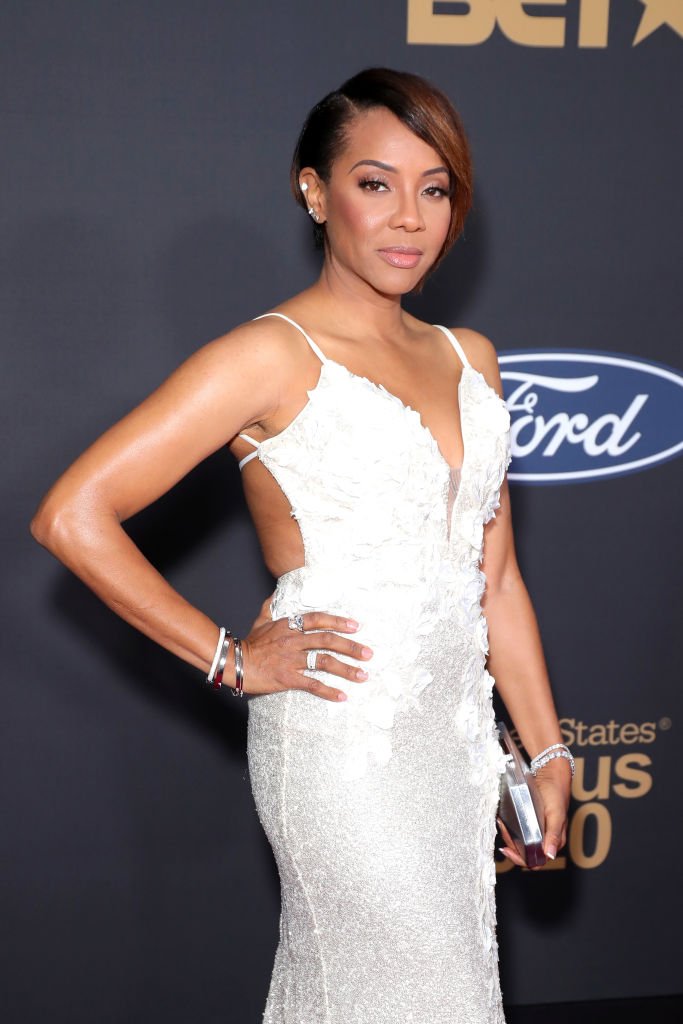 John had also been searching for love a week before MC Lyte arrived in Miami for the empowerment event. In an interview with Essence, he
recalled:
"At that moment I asked the Lord for my wife for the first time. The following week I met Lana."
When John and MC Lyte started talking, the couple quickly connected and would spend hours talking on the phone. However, John did not know he was dating celebrity until a friend suggested that he Google her.
During one of their conversations, MC Lyte had questioned if she knew who he was, to which John replied, "I'm not trying to get to know MC Lyte. I want to know Lana."
The couple tied the knot in front of over 100 of their closest friends and family at the luxurious Sandals Royal Caribbean Resort in Montego Bay, Jamaica.
It is reported, they enjoyed a beach wedding. MC Lyte walked down the aisle barefoot to the sound of a reggae conga band playing in the background.
Elder Robert Pierce officiated MC Lyte and John's wedding. During the ceremony, the couple was also serenaded by her friend, Kelly Price.
Other celebrity guests included her fellow rappers, such as Coko from SWV, Yo-Yo, and Niatia Kirkland, also known as "Lil Mama."