Kandi Burruss Flashes Her White Smile While Posing with Curtiss Cook in a New Photo
In anticipation of her appearance on the show, Hollywood actress Kandi Burruss was all smiles in a photo with "The Chi" star, Curtiss Cook.
American singer-songwriter, TV personality, businesswoman, and actress, Kandi Burruss, was cheerful as she posed with actor Curtiss Cook.
The versatile celebrity shared a photo of herself and Cook with her 7.9 million followers on Instagram on Monday, whetting their appetites for her appearance on Showtime's hit TV series, "The Chi."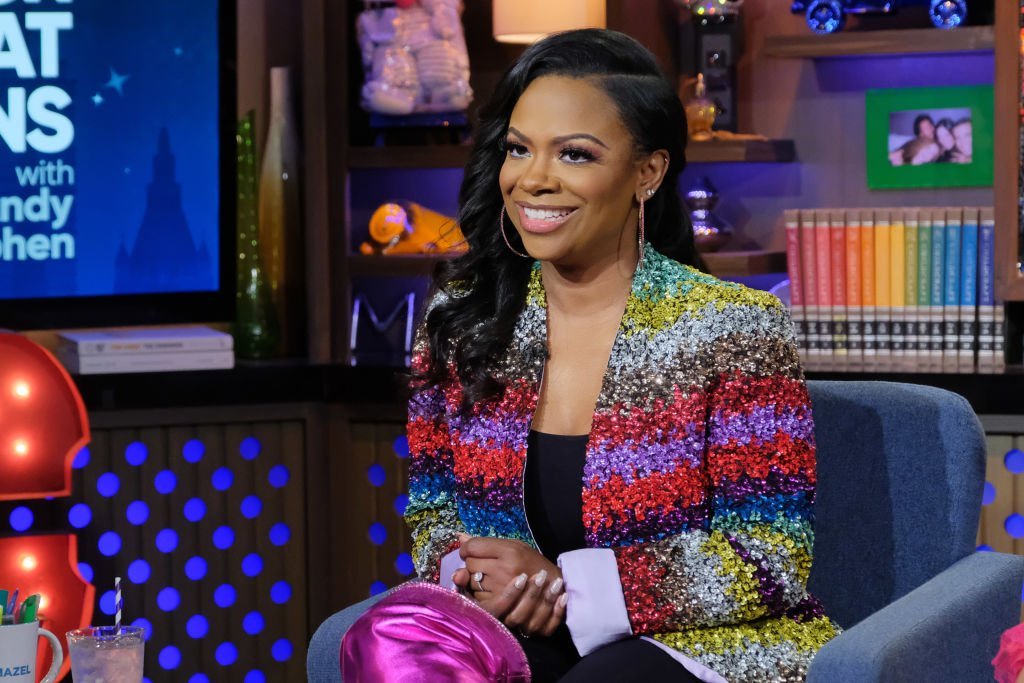 Kandi urged fans to tune in to the show shortly before it aired. Many fans tuned in, but not before admiring the cute shot of Cook — who plays Otis "Douda" Perry on the show — and the actress smiling from ear to ear.
Some admired Burruss's dark blue top, saying she always looks beautiful, while others fawned over the onscreen couple's compatibility. Fans did, however, comment on the episode and praised Kandi's performance. One fan said:
"Girl you did your thang!!! I loved it. ❤️"
In the show, Burruss plays Roselyn Perry, the estranged wife of Douda (Cook), who takes a prominent role in his life as the businessman campaigns to become the Mayor of Chicago. She appears in the series' third season, which premiered on June 21.
In anticipation of the premiere, the 44-year-old had previously shared a trailer of the season with her Instagram fans, expressing her excitement and reminding them to set their DVRs, so they didn't miss any moment of the show.
Curtis Cook was kicked out of his home, along with his three children.
However, not everyone is pleased about "The Real Housewives of Atlanta" star's new role, as some of her onscreen displays have resulted in friction with her husband, Todd Tucker.
Apparently, Kandi's role in "The Chi" includes a sex scene, and although not much is currently known about the scene, it was enough to cause a clash between the married couple of 6 years.
However, Kandi's co-star, Cook, is living a dream with the release of the third season, after a tough start to his acting career. Cook said in an interview:
"I knew that I could do this, that I could make a living out of acting." 
In an interview with Forbes, the Dayton, Ohio native revealed some of the early hardships he faced, which led him to quit his dream of becoming a TV and movie star.
Cook recalled a particular occasion when he had responded to a knock on his door, believing it was the pizza he had ordered, only to be served with an eviction notice.
The father-of-three then had to move his children and their dog to a friend's place while putting on a strong face for his eldest son, Curtiss Jr., who understood what was happening.
The actor's perseverance has since been rewarded as his career and finances saw an upturn in fortune leading to appearances in NBC science fiction series, "Manifest," and Netflix's "House of Cards."
The actor was then cast in the role of Douda for the second season of "The Chi," where Kandi Burruss now stars alongside him. The show is now well into its third season and airs every Sunday, on Showtime.