See How Rob Kardashian's Daughter Dream Decided to Dress Herself While in Dad's House (Photo)
Rob Kardashian is showing off his adorable daughter Dream sharing a photo of the 3-year-old after she had dressed herself. 
For parents, the moment their children learn to dress themselves is a proud moment, even though it sometimes results in hilarious outfits. 
Recently, Rob Kardashian shared an adorable photo of his daughter Dream after she had dressed herself in a large muppets t-shirt, matching leggings and to her father's delight, a Los Angeles Dodgers Baseball hat. 
The reality star has recently made his return to social media, posting photos of his daughter as well as pictures of himself, another new development. 
Kardashian recently made his return to "Keeping Up With the Kardashians" after his famous family came together for his child's birthday. During the episode, Kris Jenner said, 
"I am so proud of Rob and what a cute party he gave for Dream. He wanted it to be so special. From the cake to the bubble guy, it was so cute."
His return to the limelight has been noticed by fans who were shocked by the reality star's new physique after he was photographed at his sister Khloe's 36th birthday party. 
He also shared another photo of himself wearing shorts and a colorful t-shirt leading fans to comment on his weight loss journey. 
Fans had an issue with the toddler still using a bottle.
One of the negatives to returning to social media is being exposed to negative comments, and Kardashian recently faced this after sharing a video of Dream as she prepared for bed. 
Fans had an issue with the toddler still using a bottle. However, many came to his defense with one commenter writing, 
"I drank from a bottle until I was like seven, I turned out just fine & my teeth were straight. Everyone chill out. She so QT."
Kardashian has been involved in a custody battle with Dream's mother Black Chyna after he filed for sole custody of his daughter. 
He accused his wife of neglecting their daughter while she was in her care. However, Chyna has denied his claims.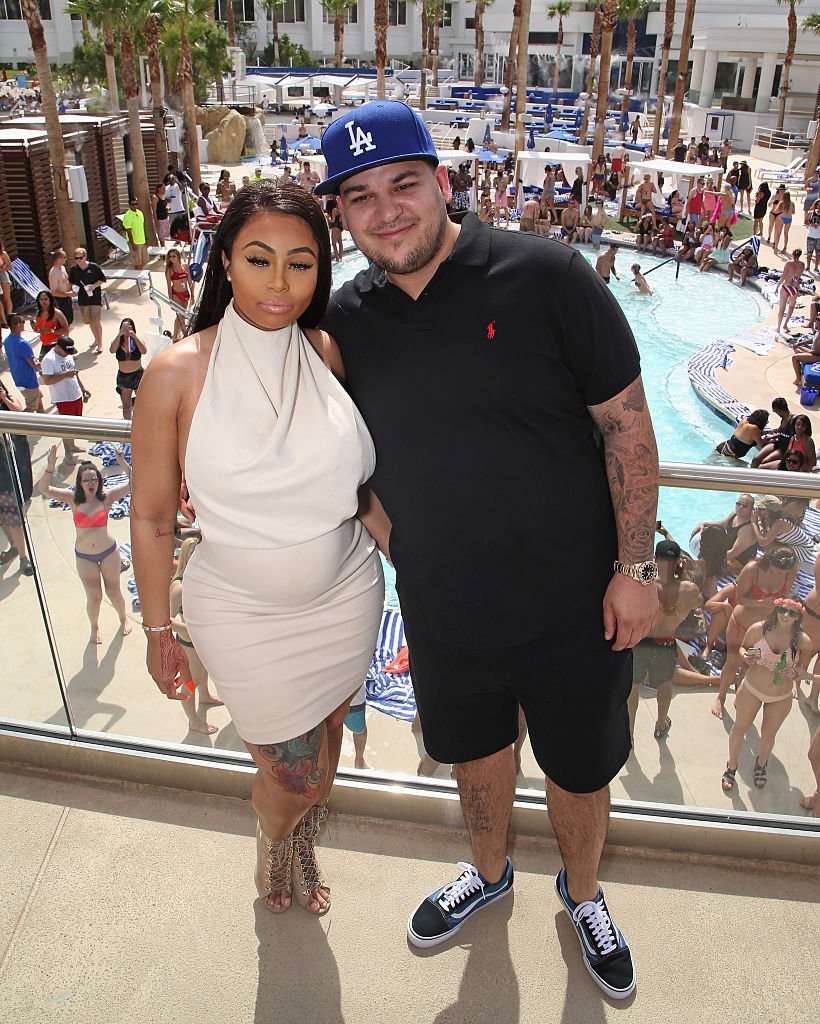 Chyna, who has another son with rapper Tyga began dating the television personality in 2016, announcing their engagement after only three months. 
However, the couple split in 2016, after reports of volatile fights and despite a brief reconciliation, they split up for good only a month after the birth of their child.