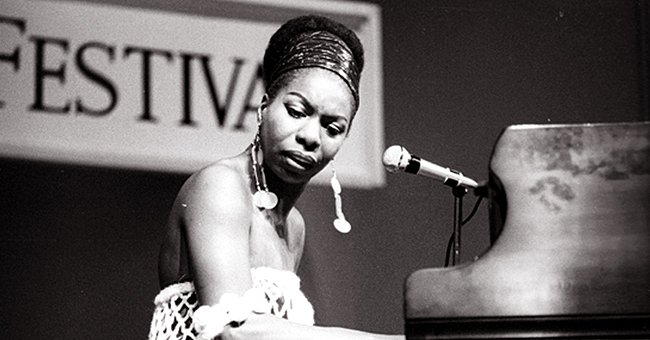 Getty Images
Remembering Nina Simone – Quick Facts about the Singer and Activist's Life and Death

In recent years, she has been the subject of two high-profile films, and a new interest in her life and career has grown, with many interesting facts about it having surfaced, only to make her more fascinating.
Late Jazz pianist and singer/songwriter Nina Simone was born Eunice Kathleen Waymon on February 21, 1933, the sixth of eight children from a North Carolina family that descended from slaves.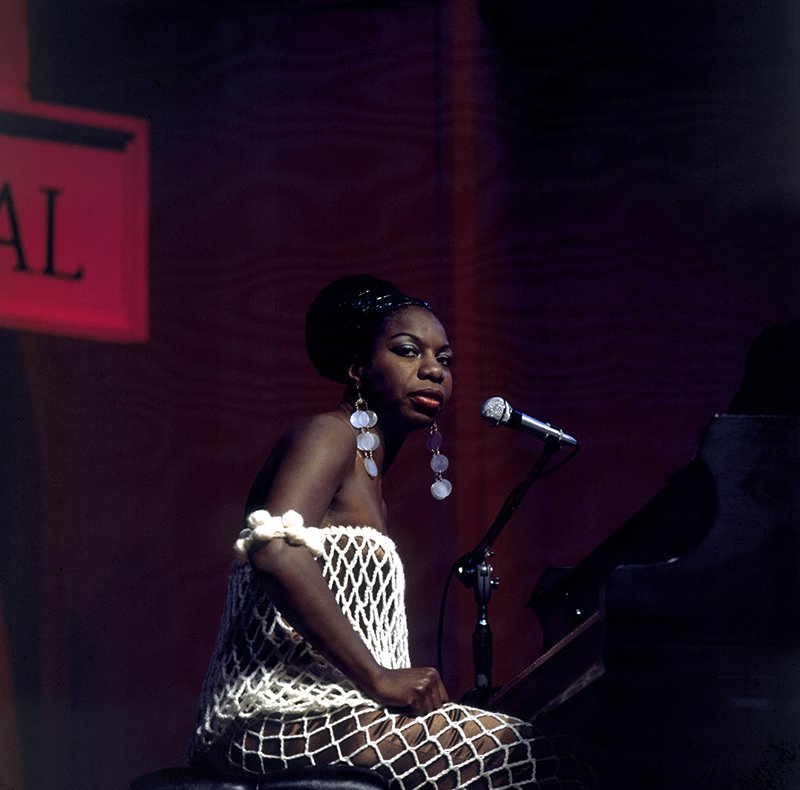 Nina Simone performs on stage at Newport Jazz Festival on July 4th 1968 in Newport, Rhode Island. I Image: Getty Images.
EARLY LIFE
Her home was reportedly filled with music at all times, and she could play the piano at the young age of three, showing musical talent from the very beginning. She started formal piano lessons at the age of five.
Initially drawn to classic music, Simone was rejected from getting into the Curtis Institute of Music in Philadephia in her twenties, which she attributed to racism, prompting her to start playing cocktail piano and singing in Atlantic City in 1954.
It was there and then that she adopted the name Nina Simone, first with the idea of concealing her work from her mother.
CIVIL RIGHTS ACTIVIST
At least since 1963, Simone followed the example of other black artists such as Sammy Davis Jr. and Harry Belafonte and used her platform as a performer to openly advocate for the civil rights movement.
Simone first gained a reputation as a pianist and singer after her arrival in New York in 1958, and her initial fame put her in contact with achieved black artists that had grown a political consciousness about the racial politics in the US.
Simone's friend, writer Lorraine Hansberry, was key in the political awakening of the singer, which led to Simone taking her first political stand with her art by playing in a benefit for the N.A.A.C.P. in June 1963.
BLACK LEADERSHIP
Once Simone became an active member of the Civil Rights movement, she became increasingly vocal and sometimes radical in her performances, to the point of publicly supporting a violent rebellion.
In this regard, Simone was much closer to the views of Malcolm X, who was her next-door neighbor, to those of Martin Luther King, who famously pushed civil rights with non-violent tactics.
Always outspoken, Simone reportedly met King once and approached him to defiantly tell him that she didn't support his passive protesting, as Simone's guitarist recalled, to which King simply replied that she wasn't obliged to.
SUBJECT OF CENSORSHIP
Even though Simone was famously proud of her African-American heritage and distinctively African features, she was once banned on a few radio stations both in New York and Philadelphia on the grounds of being derogatory to black women.
The song that got Simone into trouble at that time was "Four Women" which she released in 1966.
"Four Women" talks about how different women with a range of color skins experience oppression and degradation differently, and its banning caused such an outrage that the ban was lifted not long after.
"Mississippi Goddam," a song that openly refers to the civil rights movement, was also banned from radio stations when it was so well received by activists, to the point of some radio stations reportedly sending back the records broken in half.
FINAL YEARS
In 1974, Simone left her home in Mount Vernon, New York, and lived in countries as far and different from each other as Liberia, Switzerland, England, and Barbados, before establishing in France.
For nearly a decade, Simone refrained from recording to focus on her mental health issues, which had taken a toll on her career, putting her in a difficult financial situation as well.
She experienced a revival in her career in the '80s, when she enjoyed some commercial success again. She recorded again, wrote an autobiography, and entered into a period of intense touring.
Sadly, Simone was diagnosed with breast cancer, which eventually claimed her life on April 21, 2003, when the singer was 70 years old. Simone was at her home in Southern France at the time of her death.
Simone was survived by daughter Lisa, shared with her second husband and once manager Andrew Stroud. Lisa is now 57 and has followed her mother's steps, becoming a singer.
Please fill in your e-mail so we can share with you our top stories!