Bryshere Y Gray's Mother Andria Mayberry Is Also His Manager — Meet Her
TV star Bryshere Y. Gray rose to stardom from humble beginnings and is set to rule the stage for many years. However, he could not have achieved all this success without his mom and manager, Andria Mayberry. 
Bryshere Y. Gray, who goes by the stage name "Yazz The Greatest" or simply Yazz, had been performing as a rapper on the streets of West Philadelphia for many years. However, he eventually got his career breakthrough due to a blend of his talents.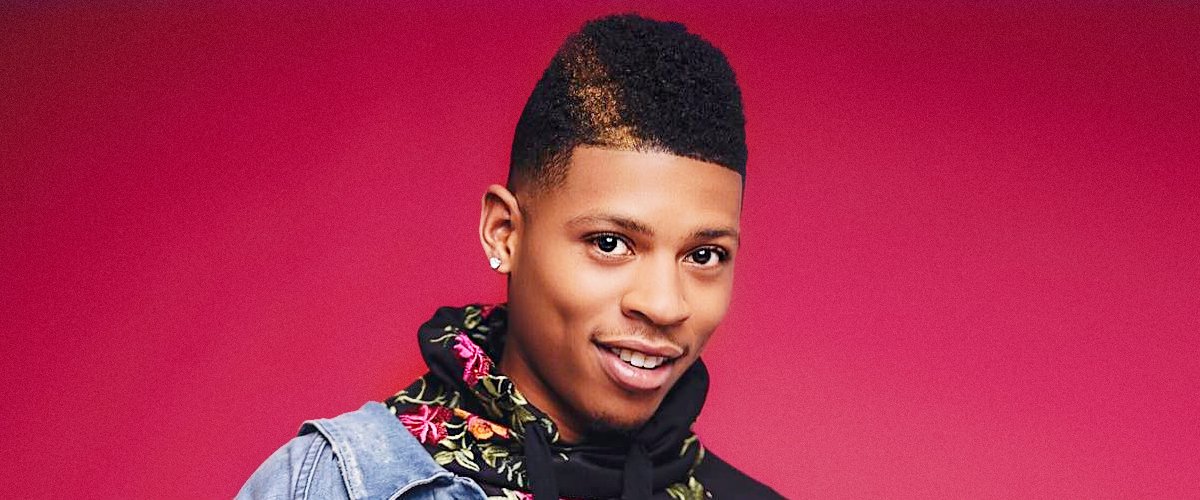 In 2015, still relatively unknown, Gray landed the career-defining role of Hakeem Lyon in the hit Fox musical drama TV series "Empire." He starred alongside Terrence Howard, Taraji P. Henson, and Jussie Smollett.
Gray's burgeoning career has been immensely influenced by his mother, Andria Mayberry, who also doubles as his manager. Despite her son being a natural rapper, Mayberry had always pushed him to explore his other talents, which have now given him a platform to showcase his true talent as a musician.
MEET BRYSHERE Y. GRAY'S MOTHER ANDRIA MAYBERRY
At 21, Andria Mayberry was already a mom of two children, Bryshere Y. Gray and his sister Brianna. The mother of two was a victim of domestic violence from Bryshere's father and walked out of the relationship to focus on raising her two children as a single mother. 
During a 2017 interview with Rolling Out, Mayberry talked about her life as a single mom and how she could take control of her life despite being entrusted with so much responsibility at a young age.
Mayberry also detailed the great lengths she went to ensure she kept her kids out of the streets while holding two jobs to support her family. More importantly, she touched on her faith and how devotion to God was crucial to her success.
RAISING A FUTURE STAR
In 2017, Mayberry penned her first book "Before Empire: Raising Bryshere 'Yazz The Greatest' Gray," where she opened up about Bryshere's ADHD diagnosis. The "Empire" star was diagnosed with the medical condition at the age of five, after exhibiting unusual behavior at school. 
While making an appearance on "The Real," Mayberry opened up about how she found out about her son's medical condition.
She also talked to the ladies about how Bryshere has been able to build a career while living with ADHD. Mayberry has been very pivotal to her son's rise in the entertainment business.
When Yazz was 14, she became his manager and helped hone his skills despite not having any prior knowledge about the art. On why she decided to become his manager, Mayberry explained:
"I wanted him to believe in himself."
Apart from her unwavering dedication to her children, Andria Mayberry is also a successful entrepreneur, the CEO of Cozi Essentials (an online boutique), and Ms. Berry Cares Foundation. She also runs a management company, Ms. Berry Enterprises.
BRYSHERE Y. GRAY'S RISE TO FAME
Despite dealing with ADHD throughout his life, Bryshere has been able to build a solid career off Philadelphia's streets. As a teenager, under his mother's guidance, Yazz performed at any street show he came across.
He eventually got his breakthrough when he was cast as Hakeem Lyon in the Fox hit series "Empire," which aired from 2015 to 2020. In the series, Bryshere played the role of a spoiled brat, who struggles to stay focused on his music career.  
Bryshere Y. Gray's "Empire" role propelled him to stardom and opened up a window of opportunities. In 2017, Bryshere portrayed Michael Bivins in the 2017 BET miniseries "The New Edition Story."
The year 2017 was an amazing one for the rising star as he kept getting roles at every turn. Bryshere also featured in the film "Canal Street," which he described as a wake-up call.
In 2017, the actor, who has a strong bond with his mother, decided to do something special for his mom. Bryshere bought his mom a house of her choice. 
BRYSHERE GRAY'S LEGAL ISSUES
While the budding star has enjoyed a relatively hitch-free career, he has had a few run-ins with the law in recent times. 
Back in 2019, the "Canal Street" star was arrested for irregular registration misdemeanor charges. He was also booked for driving an uninsured car and failing to carry a driver's license.
Bryshere's most serious offense came on Sunday, July 12, after his wife accused him of domestic violence. His wife claimed that he had assaulted her for several hours and later choked her until she passed out.
Goodyear police revealed that after his wife made the complaint, Bryshere was arrested on Monday morning. Officers explained that the actor initially refused to come out of his home and a SWAT team and crisis negotiations had to be called to the scene. He was later taken into custody without any incidence. 
Bryshere Y. Gray has been a class act for much of his career, and most of his fans would be hoping he gets on top of whatever has been responsible for his recent run-ins with the police before it takes a toll on his career.