See How TI Expressed His Love to Wife Tiny Harris on Her 45th Birthday Celebration
T.I recently took to Instagram, where he shared adorable photos of his wife, Tiny, as she celebrated her 45th birthday. The rapper accompanied the images with a heartwarming tribute to his beau.
Rapper, T.I went all out to make his beautiful wife of ten years, Tameka "Tiny" Harris feel special as she recently turned 45. Taking to Instagram, T.I shared an adorable video of a romantic dinner he planned for Tiny on a beach.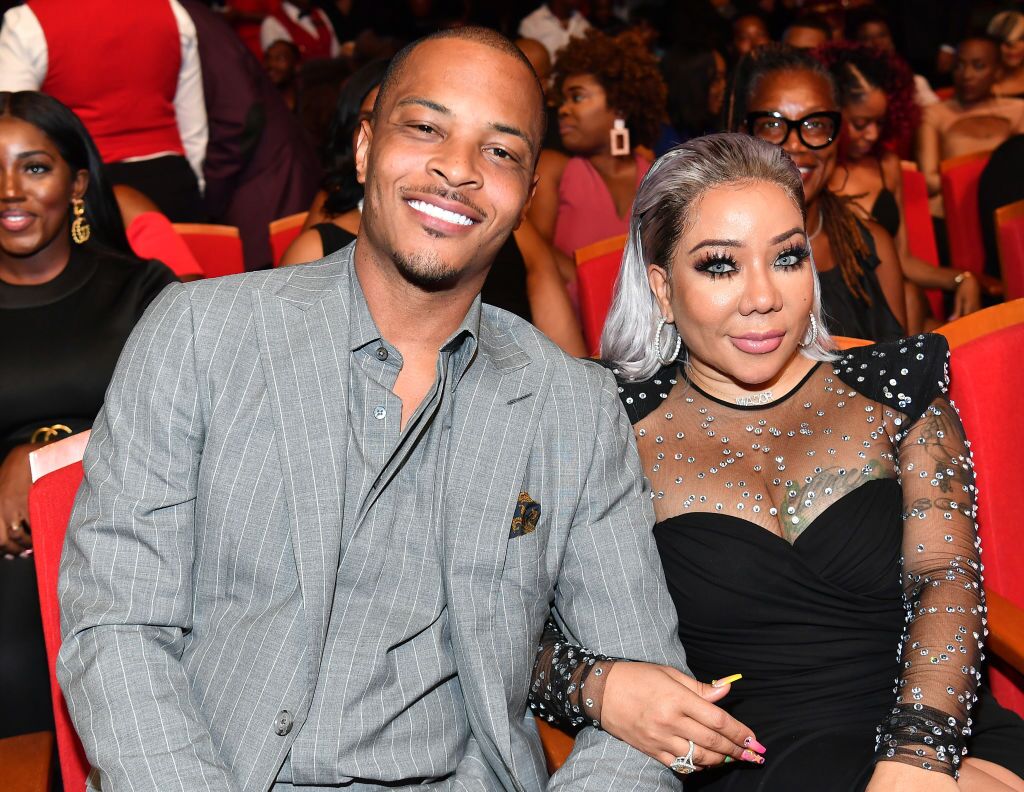 In a separate post, T.I posted a gorgeous photo of his wife alongside a series of pictures that featured the couple posing at different events in the past.
While the pictures were indeed radiating the couple's love for each other, T.I's sweet caption was an embodiment of the true love he has for his wife. He wrote:
"Sending Love & Light to my Queen on this Glorious Day of Life‼️May nothing bring u down‼️"
T.I continued the caption by looking back at some of their beautiful memories together, which he claims can never be replaced.
The rapper went on to affirm his love for his gorgeous wife in the tribute, which he concluded by wishing his wife the happiest of birthdays. T.I's sweet tribute comes as no surprise as the couple has had their share of ups and downs in their marriage.
T.I. and Tiny met in 2001. At the time, Tiny was already a successful singer who was a member of the R&B group Xscape. T.I. was, however, an up and coming rapper who was still struggling to make a name for himself.
After a long courtship, the duo got married in 2010, but rumors of infidelity on T.I.'s end soon started plaguing their union.
However, they have managed to overcome all of their issues, and today, there's no denying that T.I. and Tiny are more in love than ever.
During their marriage, the couple has welcomed three children, Major, Clifford, and the youngest of the brood, Heiress. In addition, T.I and Tiny both have children from previous relationships. While Tiny is also mother to Zonnique, T.I is a father to Damani, Deyjah, and Messiah.
With a constant show of love for each other on and off social media, this power couple simply can't get enough of each other.