Tracy Morgan Melts Hearts Posing with Youngest Daughter at Her 'Moana'-Themed Birthday Party
Tracy Morgan showed that he was proud of his little daughter as he threw her a Moana-themed birthday bash, worthy of a Hawaiian princess.
Comiedian Tracy Morgan gushed over his young "princess" in a sweet birthday post that warmed hearts on Instagram. On Monday, Morgan shared a photo of him and his daughter, Maven Sonae, captured in an exciting moment.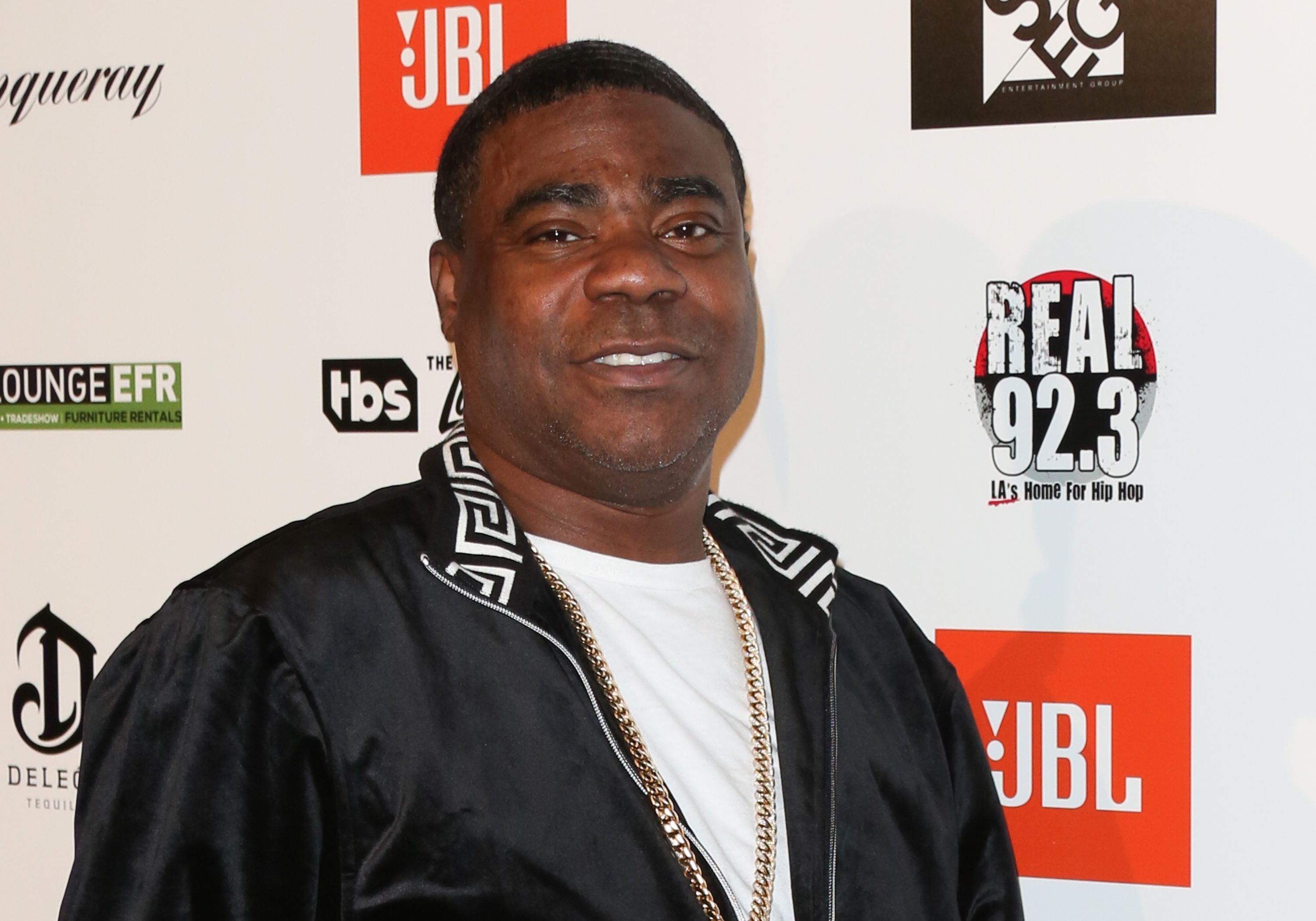 Maven's Moana-themed birthday party had her dressed up like the animation character in a Hawaiian styled skirt while she spotted a pair of woven sandals. In her hands was a wooden paddle, which was a replica of "Moana's" oar.
Once speaking about his parenting style, [Tracy Morgan] made it known that he makes sure Maven never lacks anything, but he takes note not to spoil her "rotten."
The celebrant had her spear-shaped paddle pointed at her star dad, who displayed exaggerated comic fear. Morgan looked dashing as always in drpping from head-to-toe in orange outfit. He completed his outfit with dark sunshades and some jewelry.
Behind the father-daughter duo, the erected birthday props included colorful balloons with green undertones dried raffia, a Moana-designed cake, confections, a bold photo of Moana, and gold balloons that spelled Maven's name. Her star dad captioned the appealing post:
"Last week we celebrated my princess's birthday. Every day with her is a gift. I love you, Maven!!"
People Magazine reports that it was a similar energy that Tracy Morgan and Megan Wollover brought to Maven Sonae's third birthday. Both parents went all out to organize a Safari-themed event.
Her mom shared details of the thrills and frills on Instagram and flaunted the animal-styled props. Maven was a little queen at her party as a throne was installed for her.
The event planner, Jenny Orsini, also shared a photo that showed guests wearing animal-styled masks. People Magazine further shares that Tracy is in awe of his daughter and has been that way since hee birth in 2013. 
Although he already has three grown from his earlier marriage, the "What Men Want," actor never fails to show undiluted affection for his baby girl.
Once speaking about his parenting style, the celebrity dad made it known that he makes sure Maven never lacks anything, but he takes note not to spoil her "rotten."
USA Today reports that Tracy Morgan and his wife, Megan Wollover welcomed Maven Sonae Morgan in the early hours of July 2, 2013 in New York. Their bundle of joy weighed seven lbs., 3 oz at birth. 
Morgan had made the announcement about his daughter's birth while reassuring fans that both mother and child were doing great.