Kenya Moore's Daughter Brooklyn Focuses on a Book Her Dad Marc Is Reading Her in an Adorable New Pic
Kenya Moore's daughter melted hearts in a new adorable picture that captured her paying rapt attention as her father, Marc Daly, read the tot one of her favorite books.
Kenya Moore is well-loved by all, and so is her daughter, Brooklyn Doris Daly. Brooklyn turned a lot of hearts to mush recently after a photo of her surfaced on social media. 
The photo was shared via an Instagram page created for Brooklyn, and it featured her in bed next to her father, Marc Daly, while he read her a book.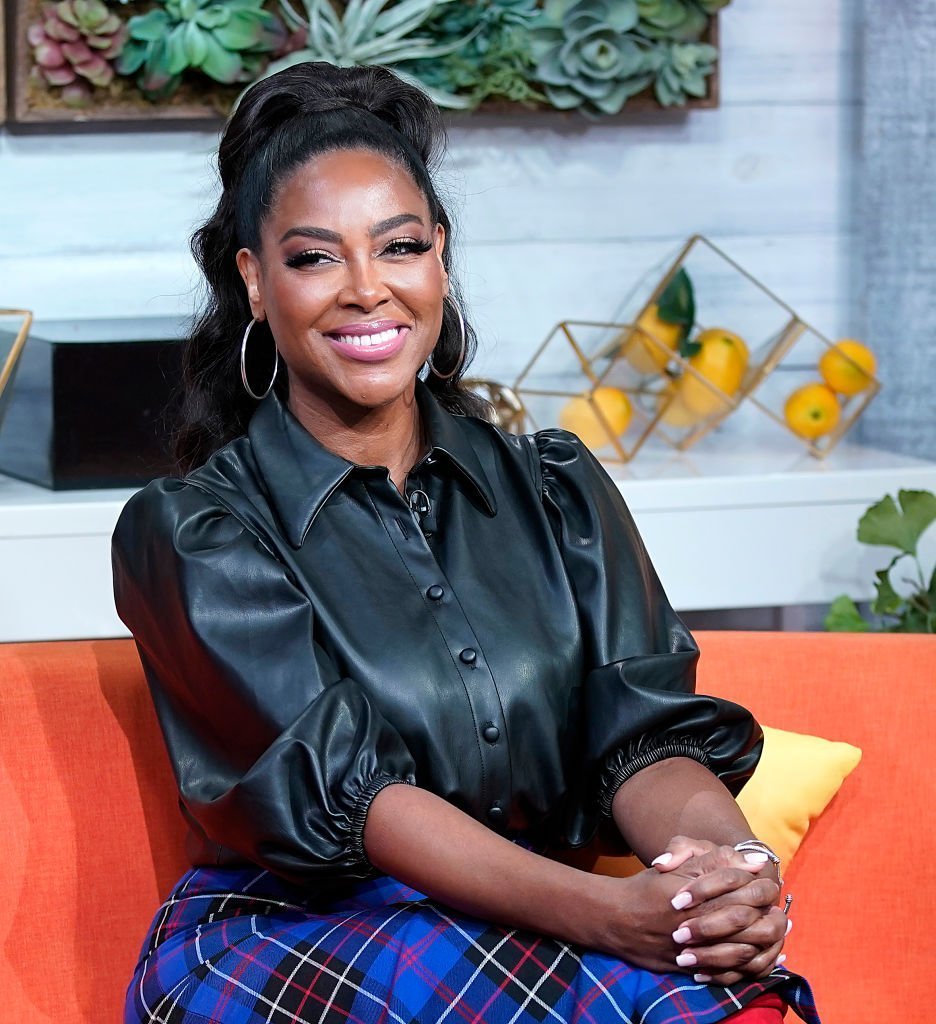 The little tot had her attention zeroed in on the book her dad held, even as she held onto the next book they would be reading. A caption followed the heartwarming post:
"I take my books very seriously, but this one #littleblackgirls is amazing! Thank you, Daddy, for reading to me."
This is not Brooklyn's first time catching the public's eye. In early May, she bagged her very first modeling gig as the new face of the Kenya Moore Haircare campaign. 
Moore could not have been more excited, and later that month, Brooklyn surprised everyone when her mom shared a video clip of her belting out notes.
She and Daly attend virtual marital counseling sessions.
Apparently, she's been receiving inspiration from the many talented women in her life. In the video clip, the little tot sang into a pink, teddy bear-shaped microphone while Moore encouraged her. 
Not that the cute 1-year-old needed any encouragement — a sentiment Moore attributes to a particular musician whom she knows well. Moore joked in the captions:
"@kandi winning @maskedsingerfox has inspired @ebrooklyndaly to do a self-tape audition for the baby version..."
Brooklyn is Moore's only child with her husband, Marc Daly. The pair tied the knot in June 2017; however, by the end of 2019, Moore announced her intention to get a divorce. 
According to a report, Moore and Daly's marriage depreciated while filming RHOA — the talented actress rejoined the cast after taking a season off. 
The problem stemmed from Moore's constant suppression of her thoughts on Daly's harsh treatment towards her.
This was clearly observed by fans of RHOA who were appalled by Daly's treatment of his wife. Several times, he seemed indifferent to his wife and always appeared unwilling to meet her halfway. 
In an emotional conversation with Kandi Burruss and Cynthia Bailey, Moore alleged that Daly was sometimes verbally abusive towards her and seemed like he had given up on their marriage.  
Furthermore, Daly was reportedly not interested in the feud between Moore and other cast members — most of the time, he would side with Moore's least favorite person, Nene Leakes, when they argued.
Though they were not on the same page for most of the twelfth season of RHOA, Moore announced at the reunion that she and her hubby are attempting to try again. 
According to Moore, Daly has turned a new leaf and is doing all he can to keep his marriage afloat. She revealed that while they may be stranded in different cities, she and Daly attend virtual marital counseling sessions. 
If things keep moving in a positive direction, Moore is ready to repair their relationship and move on with life as a married woman.