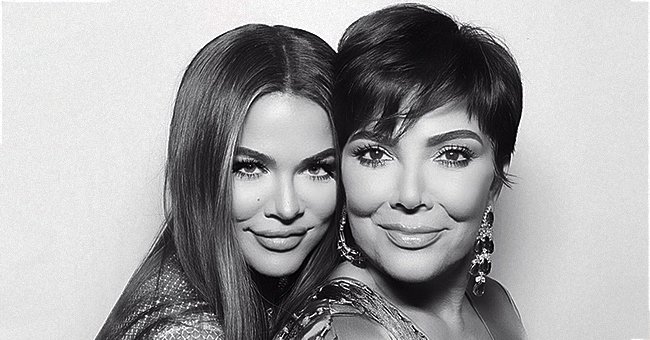 instagram.com/khloekardashian
Khloé Kardashian Pays Tribute to Mom Kris Jenner in a Gorgeous Black and White Snap
The two "Keeping Up With The Kardashians" stars have a loving relationship, and by looking at them side to side, nobody can't deny how much the mother and daughter resemble each other.
Just like her famous sisters, 36-year-old reality-TV star and socialite Khloe Kardashian is a big admirer of her beloved "momager," 64-year-old Kris Jenner, and she recently took to social media to gush about her.
On July 14, 2020, Kardashian posted a black and white snapshot picturing herself beside Jenner, with both women's faces right next to each other, showing how much Kardashian resembles her mother.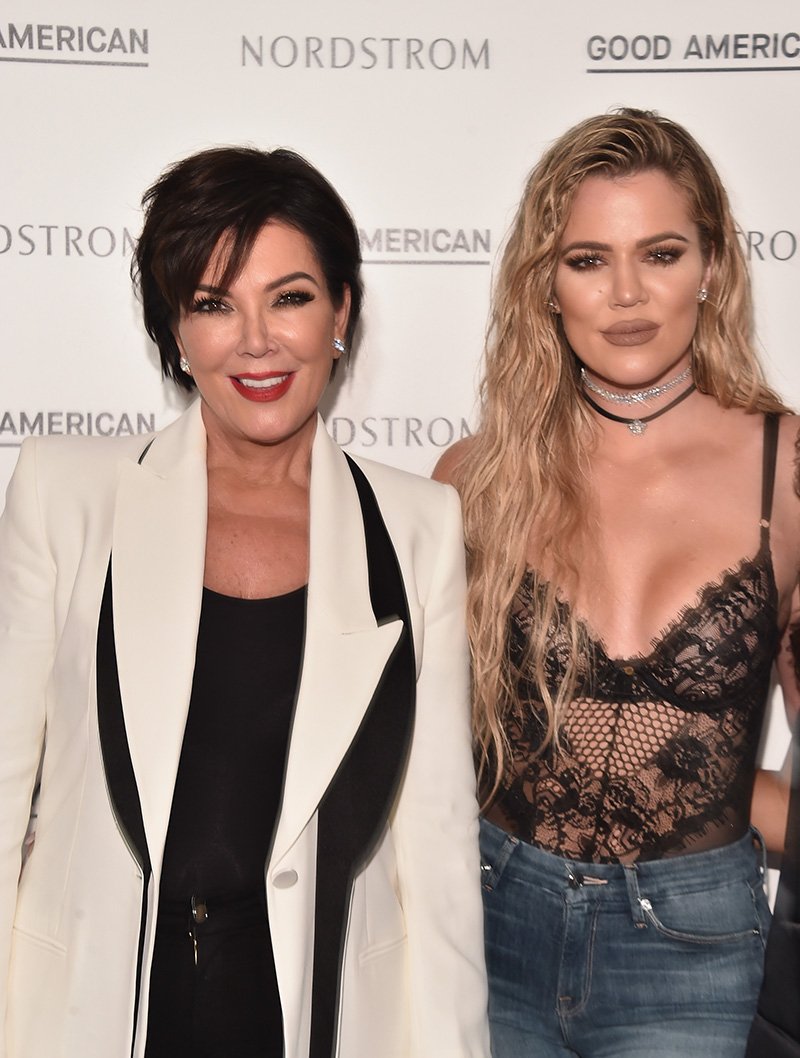 Kris Jenner and Khloe Kardashian attend Good American Launch Event at Nordstrom at the Grove on October 18, 2016 in Los Angeles, California. I Image: Getty Images.
"My Queen," Kardashian simply captioned the post, adding a couple of crown emojis. The post was immediately well-received by Kardashian's many followers, receiving nearly two million likes in just one day.
"Wow, you both are so gorgeous," a user wrote in the comments section of the post. "Queens," added someone else, including Kardashian as deserving of the royal title as well.
TOO MUCH INFORMATION
Jenner remains a youthful spirit, and she and her 39-year-old boyfriend Corey Gamble maintain a passionate relationship that sometimes can't get on her daughter's nerves.
Back in April, during a sneak peek for an episode of "Keeping Up With the Kardashians," Kris was having lunch with Khloe and her sister Kendall Jenner and got Khloe upset by sharing too much information about her sex life.
Kris appeared to be having fun tormenting her daughters with her racy confessions, and instead of stopping, she kept provoking them to see their reactions.
But as disgusted as Khloe was on that occasion because of Kris' oversharing, she has also been openly supportive of her mother's sex-positive attitude, like when she gave Kris sex toys and condoms for Mother's Day.
4TH OF JULY CELEBRATION
Khloe seems to be reviving her own love story with 29-year-old Tristan Thompson, the father of her 2-year-old daughter True, the three been quarantining together since the beginning of the COVID-19 pandemic.
While Khloe and Tristan have been outspoken about being friendly co-parenting True, there have been insisting rumors about the two rekindling their relationship, and after their joint 4th of July celebration, these rumors have grown stronger.
Not long after rumors of Khloe and Tristan actually been engaged to marry started to circulate, the two threw a lavish Independence Day party at Tristan's home in Los Angeles, with Kris and Kourtney Kardashian attending.
The presence of such important members of the Kardashian-Jenner clan in Tristan's home has led some people to suggest that they have forgotten Tristan for having cheated on Khloe and are willing to welcome him into the family again.
Please fill in your e-mail so we can share with you our top stories!