John Legend Discusses His Infidelity before Meeting Wife Chrissy Teigen
John Legend and his wife Chrissy Teigen are a happily married couple with two children, but the singer's romantic history is something that he is not exactly proud of.
John Legend is head over heels in love with his wife Chrissy Teigen. He is a doting father, a perfect husband, and a gifted musician among many other things. 
Legend seems like a man who has it all and a picture of a perfect husband, but he has not always been like this. In fact, his past is riddled with instances of cheating on his romantic partners.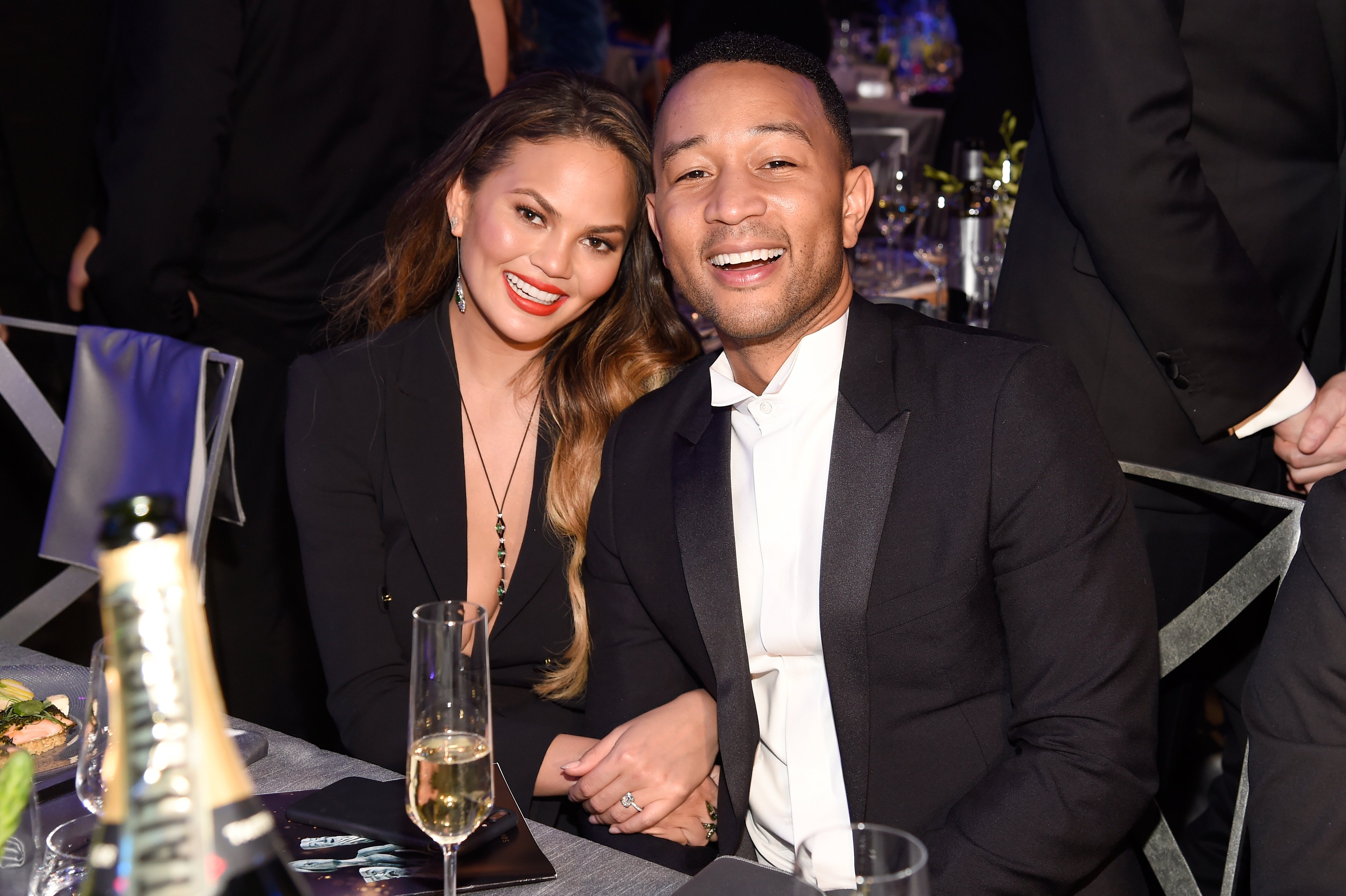 HOW JOHN CHEATED ON WOMEN
The man himself made the confession that he had been unfaithful to his partners during his appearance on the "Parenthood" podcast "Armchair Expert With Dax Shepard."
During his talk with host Dax Shepard, Legend admitted that he had not always been faithful in his previous relationships. Shepard, too, confessed that he has a "horrendous" history of cheating. 
He shared that once the ladies started to notice him, he was unable to say no to them. The hunger for attention led him to cheat on his partners. 
Legend would not label relationships so as to escape "technically cheating."
According to Legend, he did not get a lot of girls when he was in his teens, but that changed as he grew up. When he got all the attention, he simply loved it. He further said:
"I definitely was dishonest and selfish and just enjoyed this new attention I was getting. It was happening before I was famous but when I was kind of on my way.
FAITHFUL AT LAST
Legend would not label relationships so as to escape "technically cheating." He thought if he ill-defined the relationship, it would not be considered as not being loyal. 
Today, Legend realizes that what he was doing was, in fact, cheating. He found the woman of his dreams and went on to start a beautiful family with her. 
Tiegen has a sound relationship with her husband's exes. "What's funny is that I get along with everyone he's been with," she once shared in an interview with "Cosmopolitan," adding that she always ended up liking them.
Tiegen and Legend share two cute kids, Luna and Miles. Both of them are pretty much present when it comes to raising their kids together and no one hesitates to do what it takes to get it right.