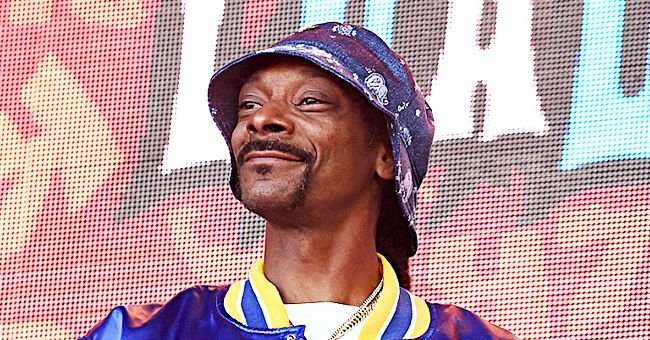 Getty Images
Snoop Dogg's Daughter Cori Broadus Pays Tribute to Boyfriend Wayne in a New Snap
Cori Broadus recently shared a sweet post dedicated to her boyfriend alongside two couple photos on Instagram: "When you got something good hold on to that."
Not everyone is lucky to find a partner who they will love and make them feel loved. Snoop Dogg's daughter, Cori Broadus, is among the lucky ones who found her match at a young age.
The rapper's daughter, who is following in his musical footsteps, recently took to social media a tribute to her boyfriend.
A SWEET DEDICATION
Broadus shared two photos on Instagram where her boyfriend, Wayne Duece, hugged her from behind. She wrote in the caption:
"When you got something good hold on to that [expletive] forever & don't let nothing get in the way."
Broadus thanked her man for being her rock and vowed to make him just as happy as he had made her. Deuce posted the same photo on his personal account with the caption, "What I have w you I don't want w nobody else."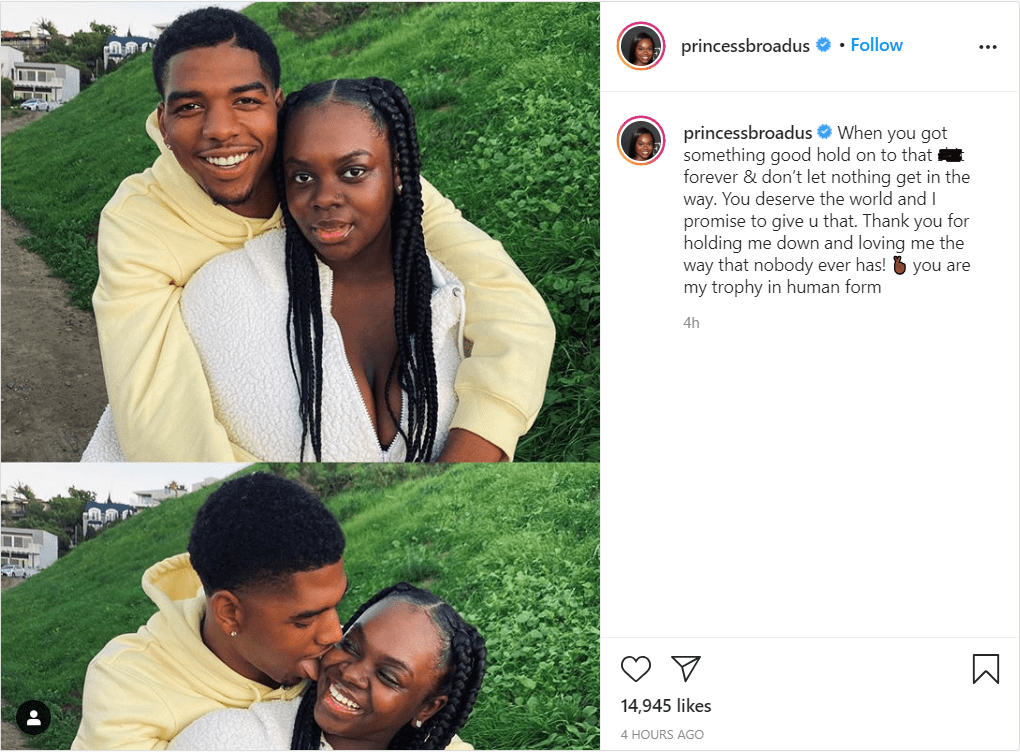 Cori Broadus and her boyfriend in an Instagram post by the singer. | Source: Instagram.com/PrincessBroadus
A PROUD FATHER
Broadus inherited her father's musical talents and went by the name Choc on stage. In 2019, her father shared a proud moment as she sang for a crowd in Los Angeles
In recent months, Snoop's daughter spent time self-isolating at home, following the coronavirus pandemic.
Snoop's post gave a preview of the rising star vocalizing with back up singers at The Juice Joint. The rapper wrote alongside the video, "Baby girl 1st performance."
SHARING MUSIC ONLINE
Although Broadus only had her first live performance at The Juice Joint, she has been sharing her music online since 2017.
At 17 years old, she dropped a clip of her song "Sittin in My Room," which was produced by Seige Monstracity and Terrace Martin.
The following year, Broadus' first music video for "Love Me For Me" came out, followed by "New Phone, Who Dis?" in collaboration with Kamaiyah.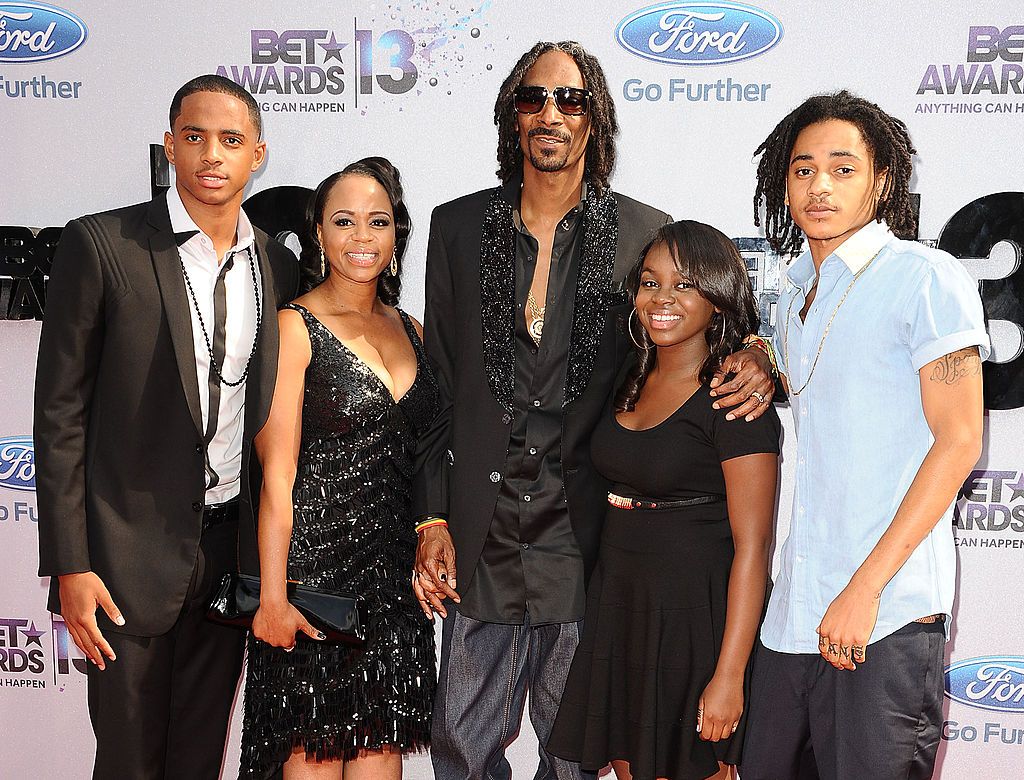 Snoop Dogg, Shante Taylor and children Corde Broadus, Cordell Broadus and Cori Broadus attend the 2013 BET Awards at Nokia Theatre L.A. Live on June 30, 2013 in Los Angeles, California. | Source: Getty Images
BROADUS AMID CORONAVIRUS
In recent months, Snoop's daughter spent time self-isolating at home, following the coronavirus pandemic. She shared one of her days lounging around in their backyard, getting sunlight. She captioned the post:
"Backyard Vibez @ fashionnovacurve fashionnovapartner."
Broadus looked laid back in a "GUNS N' ROSES" printed tee and brown shorts while sporting a gold chain necklace.
Please fill in your e-mail so we can share with you our top stories!