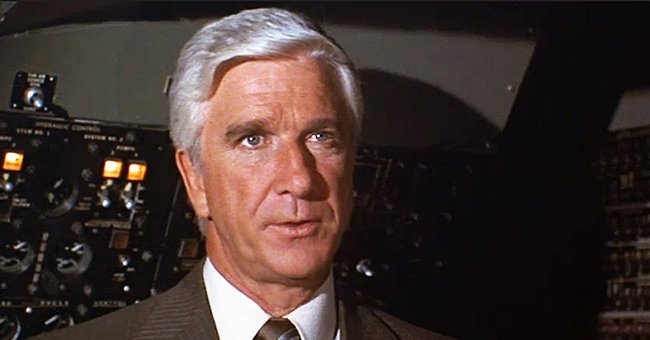 youtube.com/YouTubeMovies
Leslie Nielsen's Life and Death — Remembering Him before and after Iconic 'Airplane' Role
"Airplane" star Leslie Nielsen had an interesting life and a career extending through 5 decades. Here's a look into his life, before and after his appearance in "Airplane."
Leslie Nielsen is most famous for his notable role as Dr. Rumack in the iconic 1980s movie, "Airplane!" a masterpiece of off-the-wall comedy.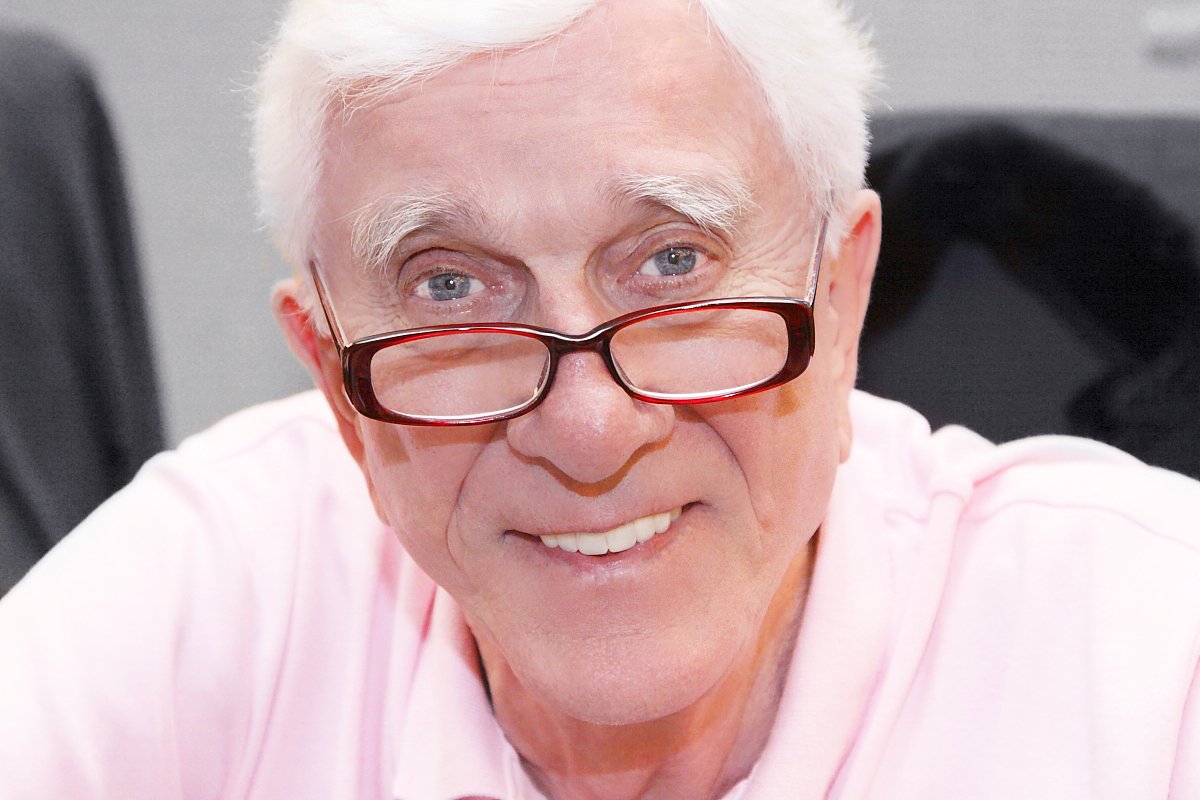 Leslie Nielsen in October 25, 2008 | Photo: WikiMedia
Born Leslie William Nielsen on February 11, 1926, in Canada, Nielsen was the second of three sons. He was born to a father who was a constable in the Royal Canadian Mounted Police and a mother who was an immigrant from Wales.
With Nielsen's father being abusive towards his kids and wife, Nielsen joined the Royal Canadian Air Force as an escape. He ended up being trained as an aerial gunner during World War II.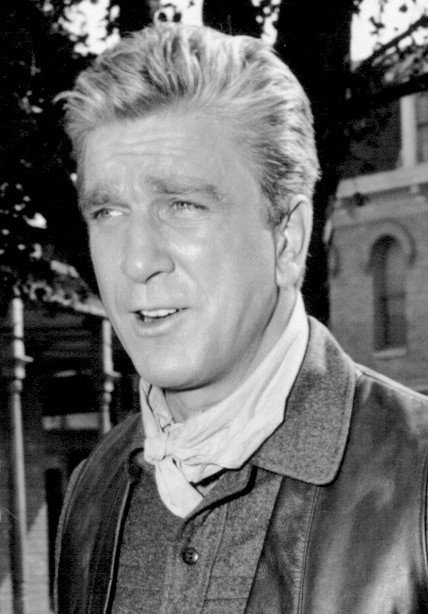 Photo of Leslie Nielsen as a guest star on Bonanza taken on January 9, 1967 | Photo: WikiMedia
For a short while, Nielsen worked as a radio disc jockey in Calgary, Alberta, before proceeding to the Lorne Greene Academy of Radio Arts in Toronto.
It was while he was there that Nielsen got awarded a scholarship to the Neighborhood Playhouse, which was located in New York— causing him to relocate.
While at the Neighborhood Playhouse, Nielsen studied theatre and music, and after that, he went to the Actor's Studio, where he was trained in drama.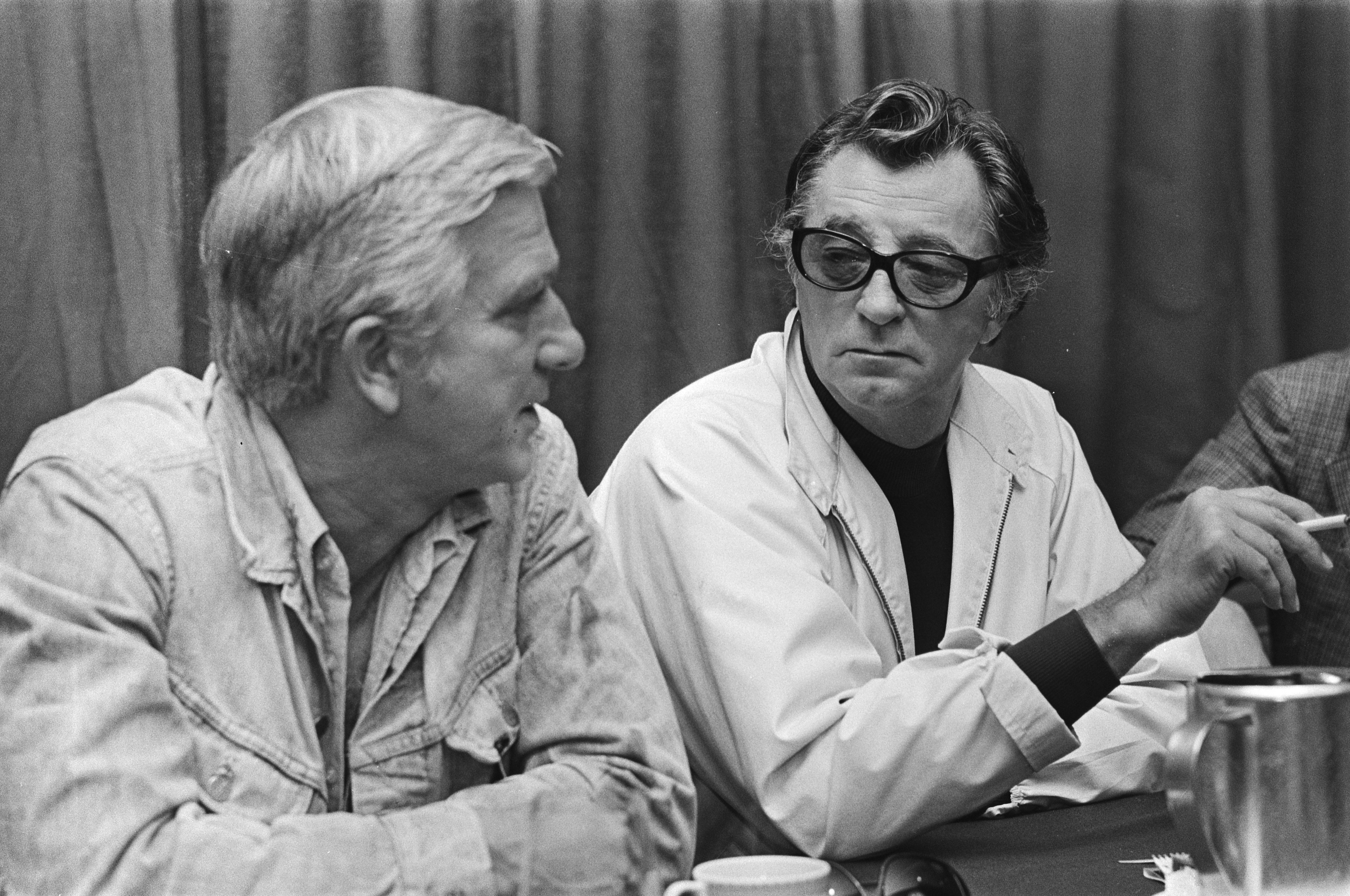 Robert Mitchum (right) and Leslie Nielsen give press conference in Amsterdam Hilton regarding movie "The Amsterdam Kill" on October 1, 1976. | Photo: WikiMedia
Nielsen's television debut came in 1959 after he was cast to appear on the anthology series, "Studio One." After this, Nielsen went on to make several appearances on different anthology shows and movies.
Leslie Nielsen loved to act, and he did so with great mastery.
In the 1950s, Nielsen was put under contract at MGM and soon featured in the crime drama "Ransom!" written by Richard Maibaum.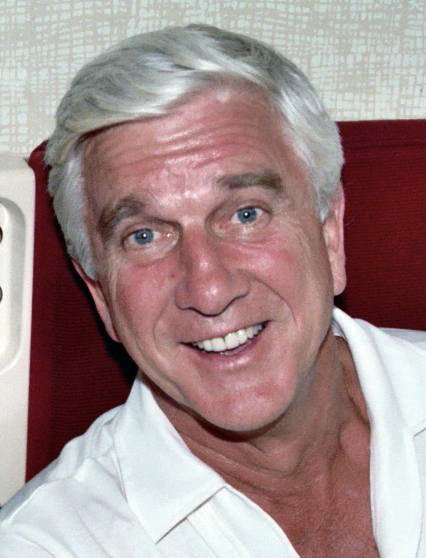 Actor Leslie Nielsen in 1982 on a first class seat on United Airlines | Photo: WikiMedia
By the end of the 50s, Nielsen was already diversifying as an actor. He appeared in the 1957 crime thriller, "Hot Summer Night," the 1957 romantic comedy, "Tammy and the Bachelor," as well as the Western movie, "The Sheepman."
After these, Nielsen once again focused on television, but in 1964, he returned to film with his appearance in "Night Train to Paris," which was followed by 17 others in that same decade.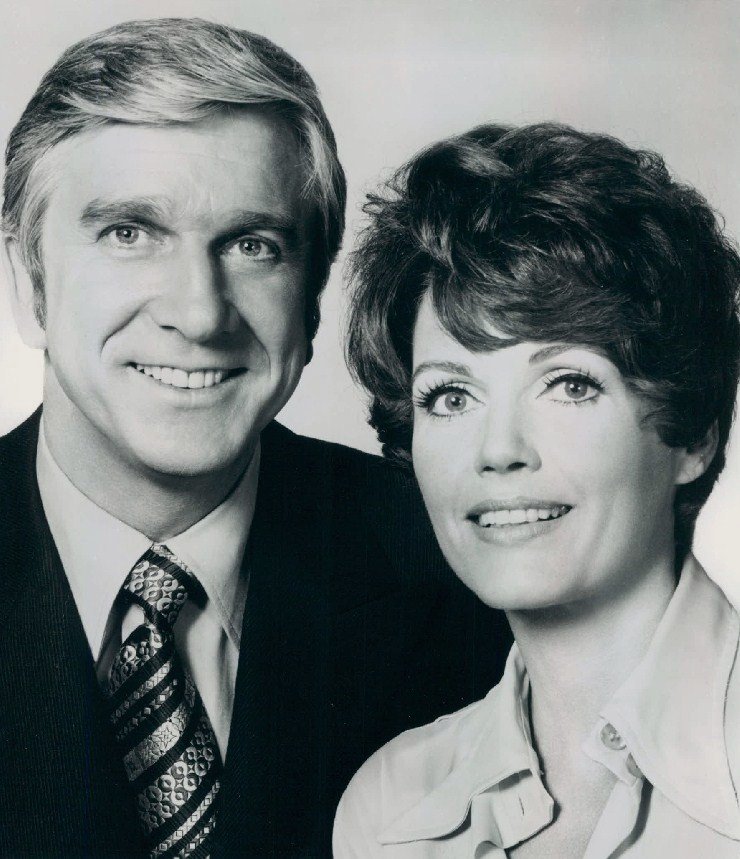 Leslie Nielsen & Elizabeth Allen in Bracken's World - publicity still | Photo: WikiMedia
In the 1970s, Nielsen appeared in the melodrama, "The Poseidon Adventure," as well as "Day of The Animals," which now represent a pair of his funniest acting performances.
With Nielsen is considered one of the most revered actors of his time, it came as no surprise that he was asked to appear in the 1980 comedy film, "Airplane!" despite his history as a serious actor.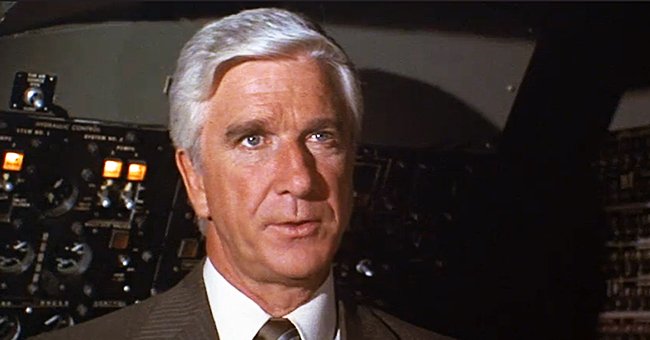 A still image of Leslie Nielsen from the 1980 comedy "Airplane!" | Photo: Youtube/YouTube Movies
This was followed by appearances in movies such as "The Creature Wasn't Nice," " The Exorcist," "Wrongfully Accused," and "Spy Hard." In the early 2000s, Nielsen went on to appear in films like "A Space Odyssey," " Scary Movie," franchise and "Superhero Movie."
While Nielsen was considered a prolific actor, he did not have as much luck in his love life. Nielsen was married four times, first to singer Monica Boyar in 1950. Lasting for only six years, the union came to an end in 1956.
Two years after the end of his first marriage, Nielsen married Alisande Ullman in 1958, but once again, it was short-lived, and by 1973, the couple went their separate ways.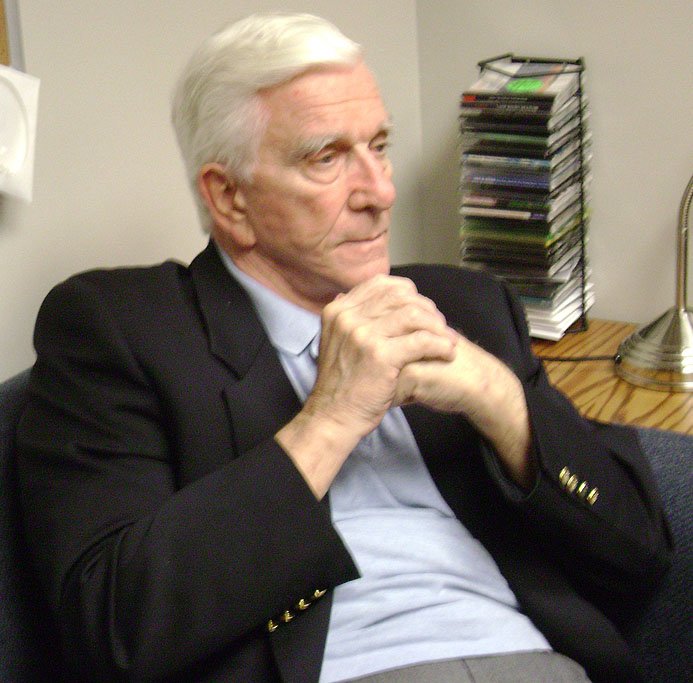 Leslie Nielsen after a student meet-and-greet at Moravian College in Bethlehem, Pennsylvania on March 27,2009 | Photo: WikiMedia
From 1981 to 1983, Nielsen was married to Brooks Oliver, and in 2001, he married his last wife, Barbaree Earl, whom he stayed with up until his death. On November 28, 2010, the great actor Leslie Nielsen died of pneumonia in Fort Lauderdale. He was aged 84.
Please fill in your e-mail so we can share with you our top stories!